Breathtaking views of the Northern-Alps mountains from only this resort and natural snow are appealing features. Free shuttle bus runs from Matsumoto station.
"You can feel refreshing, crispy air from the wild nature of Nagawa highlands. Lofty Norikuradake-mountains that consist of over 3,000m-class mountains rise up before your very eyes. The shape of its summit looks differently depending on the angle and looks like a ""horse saddle"", as the mountain name describes, when viewing from the Nomugi ski resort. You can see panoramic views of Hodaka-mountains on your left side and Ontake-mountains on your right, back side from the Skyliner quad lift. Picturesque sceneries entertain you even while you are on the lifts. At the top of the slopes, at 2,130m altitude, is some of the finest natural snow over Honshu (main island of Japan). The light snow, which is a uniqueness of the inland area, is a flurry of falling crystals that welcome you. Well-groomed slopes total 4,000m in length and a great downhill decline of 730m in elevation difference.
Exhilarating high-speed slopes are popular among mid-level and expert skiers! Family slopes are recommended for beginners and kids. You can enjoy sledding on a total of 300m long of slopes by taking No. 5 lift. "
WEATHER INFORMATION
--


Snow Cover


>Weekly Weather

Weather

--

Snow Quality

-1

℃

Temperature

---

Situation
COURSE GUIDE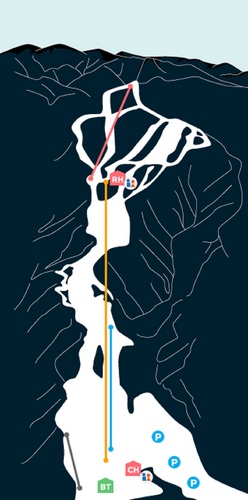 ELEVATION
2,130m
SUMMIT
1,400m
SKI CENTER
Beginner
25%
Intermediate
45%
Advanced
30%
Non-groomed
15%
Groomed
85%
Number of Courses

12
PRICE(YEN)
Lift Tickets(1day)
Adult Lift Ticket

4,000yen

Junior Lift Ticket

2,000yen

Senior Lift Ticket

3,500yen
Rentals(1day)
Ski Set

3,500yen

Snowboard Set

3,500yen

Wear

3,000yen
SCHOOL TYPE
Lessons
Ski

◯

Snowboard

◯
Lesson Languages
English

×

Chinese

×

Korean

×
Lesson Fees(Yen)
Adult Lesson

3,000yen~

Junior Lesson

3,500yen~
PHOTO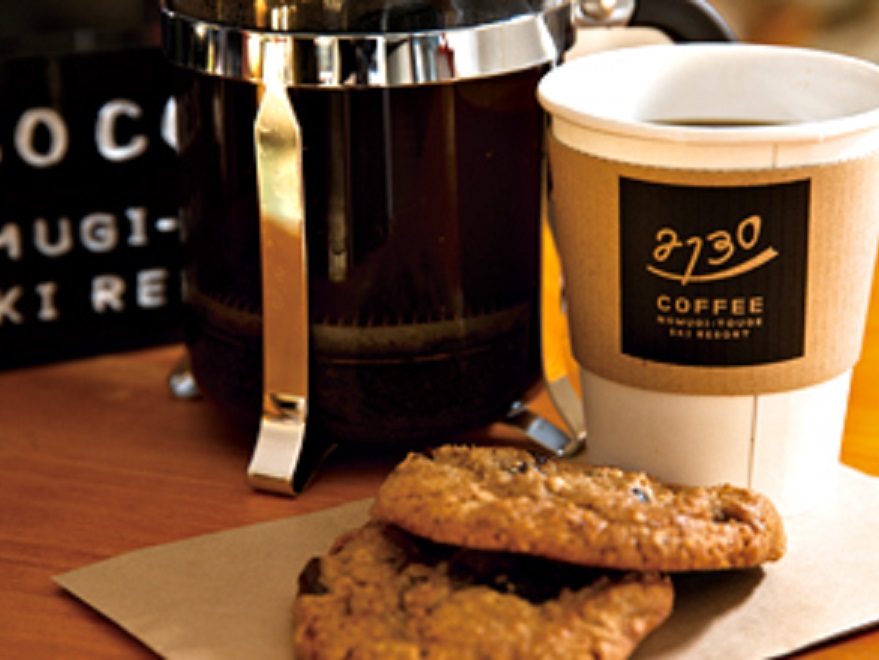 Restaurant
Shinshu-Matsumoto Nomugitoge Ski Resort INFORMATION
Snow Resort Name
Shinshu-Matsumoto Nomugitoge Ski Resort
Address
Nagawa1173-13, Matsumoto-Shi, Nagano-Ken
Official Website
Open Date
Dec.24,2021

Close Date
Mar.27,2022

Business Hours
Weekdays 9:00~16:00
Weekends and Holidays 8:30~16:00
Parking
1,400Cars
Park
available(Kids' Park)
Staff
English × Chinese × Korean ×
Snow School Lessons
English × Chinese × Korean ×
Brochures
English × Chinese × Korean ×
Course Map
English × Chinese × Korean ×
Ski Field Signs
English × Chinese × Korean ×
Food Menu
English × Chinese × Korean ×
Wifi Spot
×
Credit Cards Accepted
Contact Information

| | |
| --- | --- |
| Japanese | Tel [Inside Japan] 0263-79-2246 |

SNS Account
ACCESS
By Car

Shuto Expressway No.4 Shinjuku-line Eifuku IC→Chuo Expressway→Okaya JCT→Nagano Expressway→Matsumoto IC→R158→R26→Nomugitoge Ski Resort(3hr30min)

Parking Capacity

1,400

By Train

"Shinjuku Station→JR Matsumoto Station(2hr30min)→Free shuttle bus* (1hr15min)→Nomugitoge Ski Resort *Reservation is required (By 16:00 one day before your ride. Call:+81-263-79-2246). 1 round trip route per day only. Operated on weekends and holidays on

Chubu International Airport(Nagoya)

"Chubu International Airport Station→Train(3hr)→JR Matsumoto Station→Free shuttle bus* (1hr15min)→Nomugitoge Ski Resort *Reservation is required (By 16:00 one day before your ride. Call:+81-263-79-2246). 1 round trip route per day only. Operated on week

Tokyo International Airport (Haneda)

"Tokyo International Airport (Haneda)→Train(3hr45min)→JR Matsumoto Station→Free shuttle bus* (1hr15min)→Nomugitoge Ski Resort *Reservation is required (By 16:00 one day before your ride. Call:+81-263-79-2246). 1 round trip route per day only. Operated o

Komatsu Airport

"Komatsu Airport→Bus(40min)→Kanazawa Station→Train(3hr15min)→JR Matsumoto Station→Free shuttle bus* (1hr15min)→Nomugitoge Ski Resort *Reservation is required (By 16:00 one day before your ride. Call:+81-263-79-2246). 1 round trip route per day only. Ope