Stay overnight and have as much fun as you can skiing! Six ski resorts that offer extensive accommodation facilities
2020/02/13
This article will introduce you to some ski resorts with fine accommodation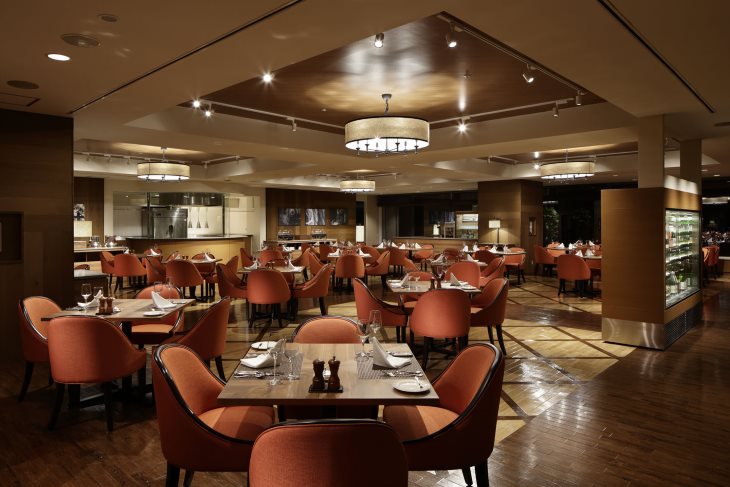 It goes without saying that overnight trips give you more time to savor pressure-free skiing and snowboarding. And for your overnight trips, you'll want to stay at the most comfortable and convenient accommodation you can afford, lodgings that enable you to go straight to the room from the slopes to unwind. Some places host hot-spring facilities, the ideal way to refresh your mind and body while warming up after a hard day's skiing in the cold outside air. Overnight stays are also convenient for night skiing and then hitting the slopes again first thing the next morning. So, high-quality accommodation could be one of the things to consider when choosing a ski resort to visit.
Shiga Kogen Yakebitaiyama Ski Resort features three different hotel buildings. (Nagano Prefecture)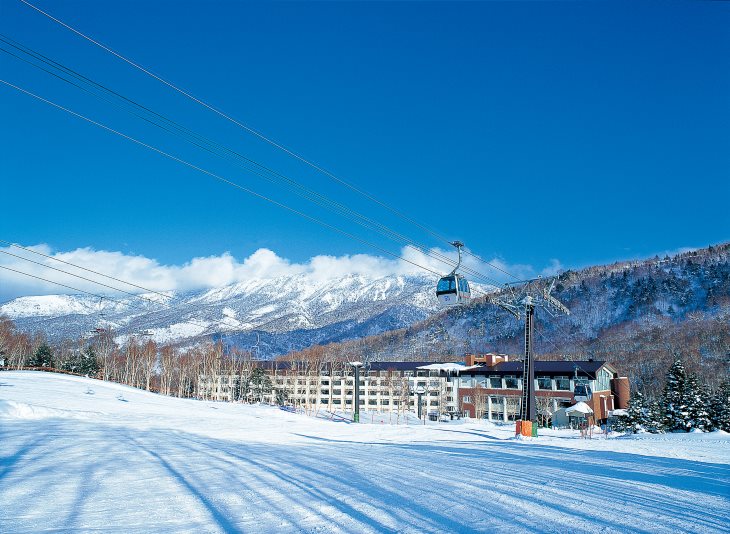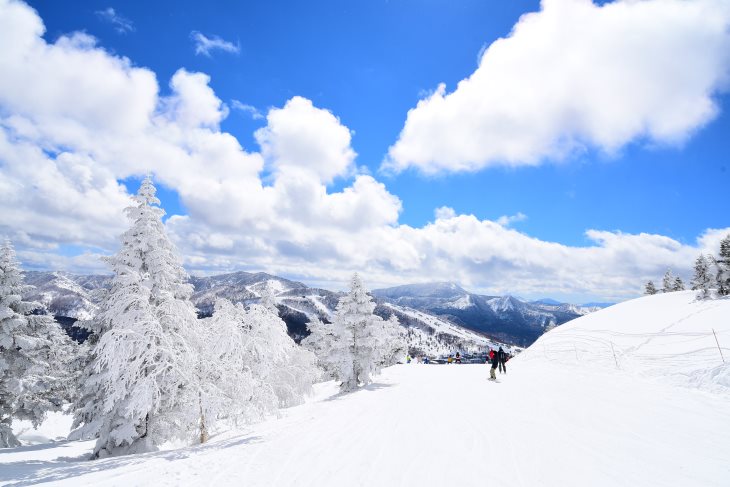 Home to 18 ski resorts, Shiga Kogen is one of Japan's largest ski areas. Yakebitaiyama Ski Resort, which features three different Prince Hotel buildings, is a particularly good destination for overnight trips. The East Building is the perfect environment for a relaxing and elegant stay whereas the South Building, directly connected the ski resort's No.2 Gondola, is the place of choice for energetic skiers. The West Building, featuring a casual atmosphere, is the best option for groups and families. Overall, these three buildings cater to different types of needs. Another convenient feature of the hotel is that all three buildings have ski-in/ski-out access. Shiga Kogen is also a great place for lunch. At the main dining hall in the East Building, you can indulge in a savory dish that was named one of the top three dishes at Nagano Prefecture's Battle of Gereshoku (slope-side eateries).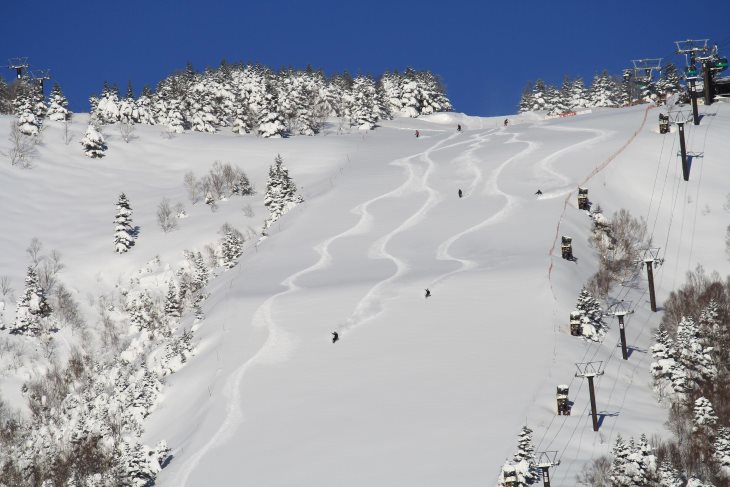 At an altitude of 1,500 to 2,000 meters, Shiga Kogen Yakebitaiyama Ski Resort is blessed with high-quality powder that ranks among the best on the main island, and is comparable to snow in Hokkaido. Featuring two gondolas, this resort is very easy to get around. Set amongst the conifer forest, you'll discover a great range of slopes for all levels of skiers from beginners to experts, including the 2,500-meter Panorama Trail and the Olympic Trail, a venue for the 1998 Nagano Winter Olympics. Highly rated for its well-prepared trails, this resort offers a program called First Tracks, in which you can be one of the first skiers to glide across freshly prepared trails early in the morning before everyone else.
Ski tours and stargazing at Shizukuishi Ski Resort (Iwate Prefecture)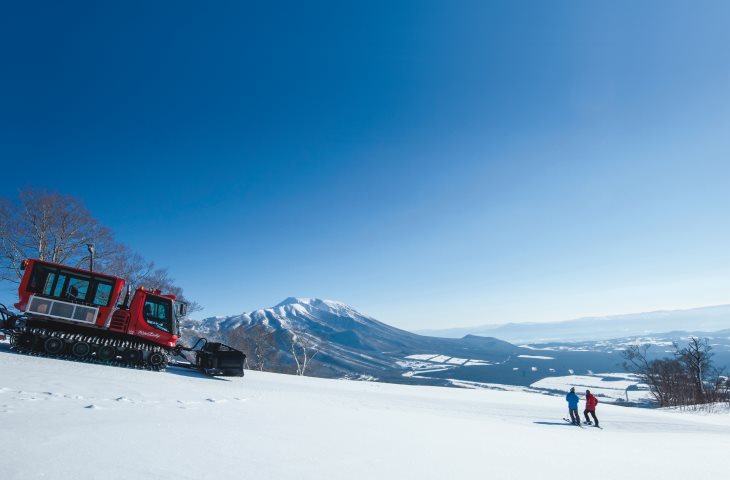 Shizukuishi Ski Resort, nestled among the inland highlands of Iwate Prefecture, gets dry snow of the finest quality thanks to the dry seasonal winds blowing in through the Ou Mountains. One of Northern Tohoku's most highly rated snow resorts, Shizukuishi was chosen as the venue for the FIS Alpine World Ski Championships 1993. As the venue for the men's downhill competition, the signature 4,500-meter trail stretches along the ridge of Mt. Takakura and runs down to the base. This resort features 11 trails with a wide variety of features, including Family Trail for beginners and the Giant Slalom Trail, which gets blanketed in powder during snowfalls. Shizukuishi Snow Land offers tubing, snow tube carousel rides, and Ninja activities for children at Setchu Ninja Dojo, making the snowy playground a great fun place for all sorts of activities.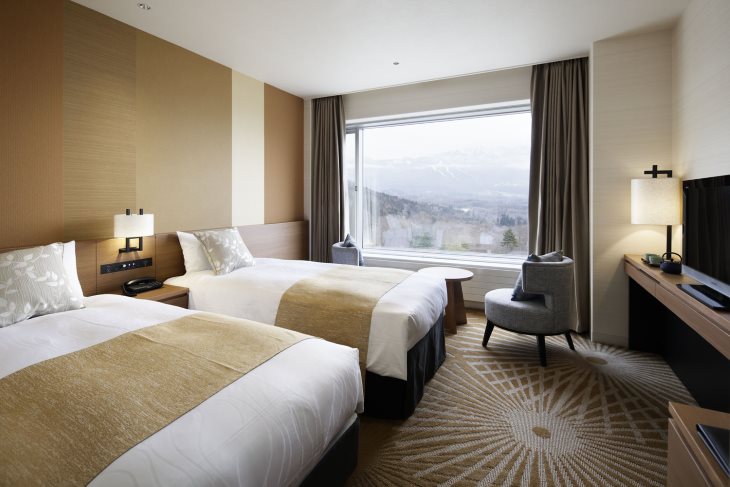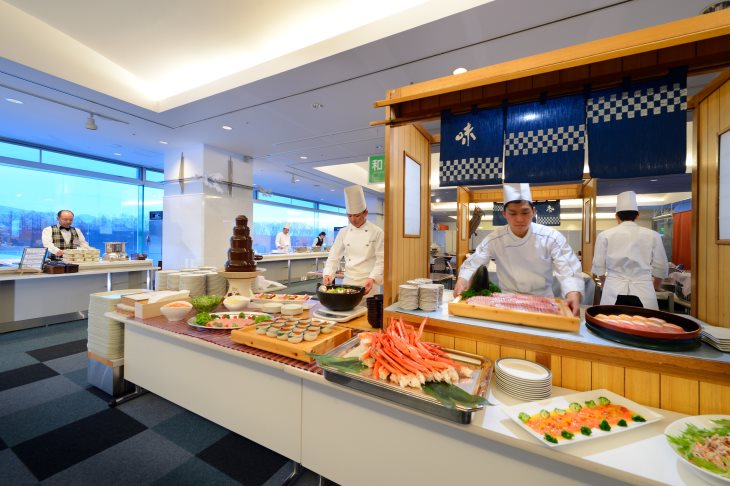 Shizukuishi Prince Hotel, located in the heart of the resort, is the place to unwind in an elegant atmosphere. The rooms on the Mt. Iwate side command a magnificent vista of the mountain, which is one of Japan's 100 most famous mountains. Moreover, the French restaurant Kobushi and Prince Room serve delicious local cuisine. Another feature of the hotel worth a mention is Shizukuishi Takakura Hot Spring—the soft-textured spring water containing sodium, chloride and hydrogen carbonate slowly warms up your body from the core after a day out in the chilly winter air. While you're there, why not try a Sunrise Tour or Powder Ski Tour, where you can take a snow cat to the summit and make your own tracks gliding through fluffy untouched snow? And don't forget Shizukuishi Ginga (Galaxy) Ropeway, a stargazing tour using the night-operating cable car. Staying at the hotel makes it easier to make the most of these attractions.
Manza Onsen Ski Resort offers a hot spring rich in sulfur. (Gunma Prefecture)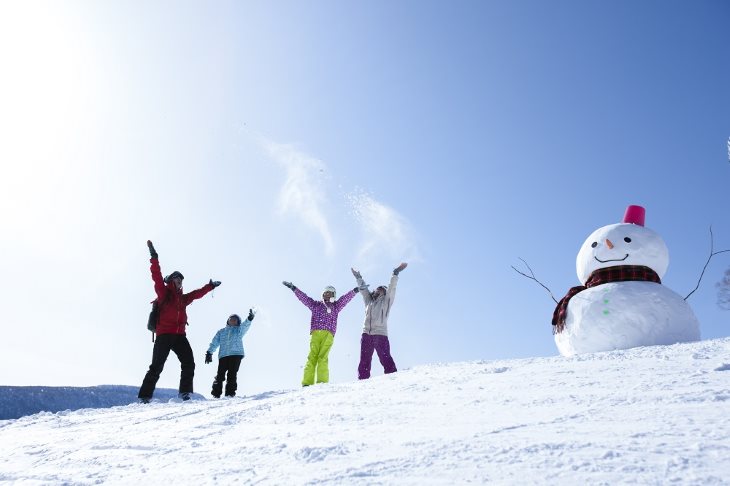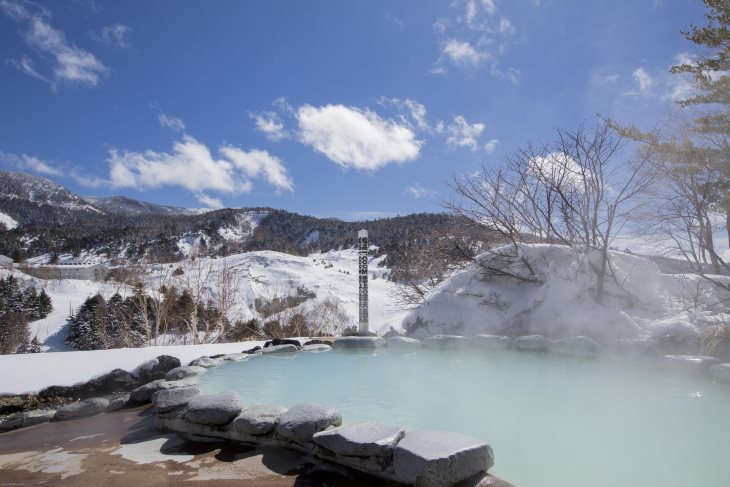 What Manza Onsen Ski Resort lacks in size, it more than makes up for in the variety of its eight courses. You'll find a great range of runs, including a forest trail for laid-back cruising, natural slopes blanketed in uncompressed snow, as well as a snow park. This resort indeed caters to all levels of skiers, allowing beginners to ski at their own pace and experts to indulge in some truly exciting terrain. Moreover, Manza Hot Springs is a nationally famous hot-spring resort renowned for its milky-white sulfur-rich spring. Manza Kogen Hotel, operated directly by the ski resort, features excellent hot-spring facilities where you can soak away your exhaustion after a hard day of skiing. The hotel's unisex open-air hot spring attracts many couples and families.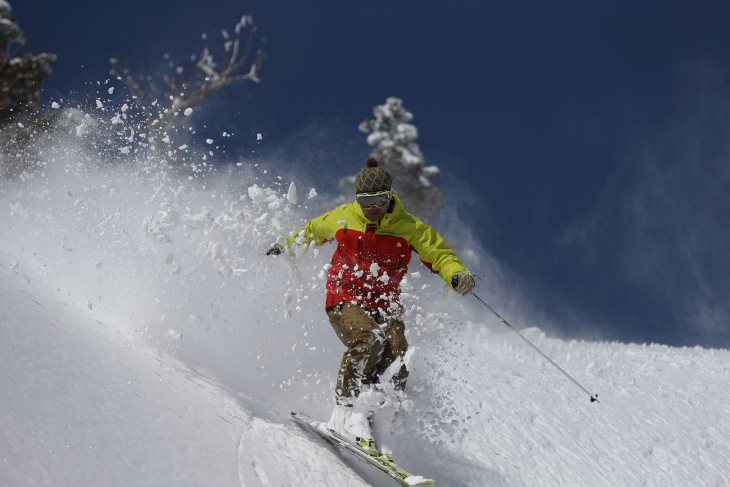 Situated deep in the mountains at an altitude of 1,800 meters, this highly-rated resort is known as the "Manza of Powder Snow" (referring to a beach in Okinawa famous in Japan for its powdery white sand). Splashing lightly around as you glide through it, this smooth-textured powder snow is said to be the highest-quality powder among all the Kanto region's resorts. You'll also discover great spots with stunning views of Mt. Asama, Mt. Myoko and the like. And on some sunny days, you can even see Mt. Fuji from the summit! Restaurant Alyeska at the base area serves Japanese, Western and Chinese favorites such as ramen and curry-and-rice. Yukidaruma (snowman) curry-and-rice, a dish inspired by snowmen, is especially popular at this restaurant.
Grandeco Snow Resort brings you divine snow and a resort-style stay nestled in nature. (Fukushima Prefecture)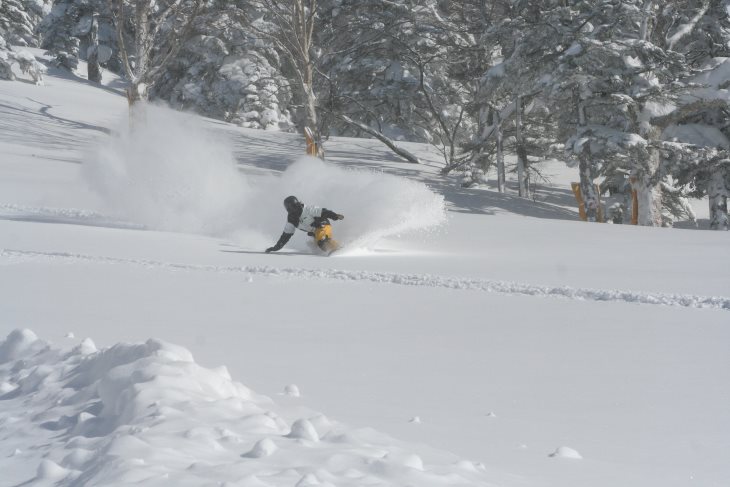 Grandeco Snow Resort's snow ranks among Japan's best. Snow clouds rolling in from the west coast cross the Ou Mountains and dump their bounty of smooth, fluffy powder known as "divine snow." The trail base sits 1,000 meters above sea level and the summit reaches 1,590 meters. Moreover, Grandeco remains open for a long time—December to April. Stretching a full 4,500 meters, the longest run allows you to indulge in some pleasant cruising and a panoramic view of Mt. Bandai and Lake Inawashiro at the same time. Grandeco is a great winter resort for beginners and families since 80% of the 13 trails are for beginners and intermediate skiers. You can reach the summit with just one gondola ride and enjoy long cruises on a beginner slope called Rainbow 3500. All the lifts at Grandeco have canopies, making this snow resort even more visitor-friendly.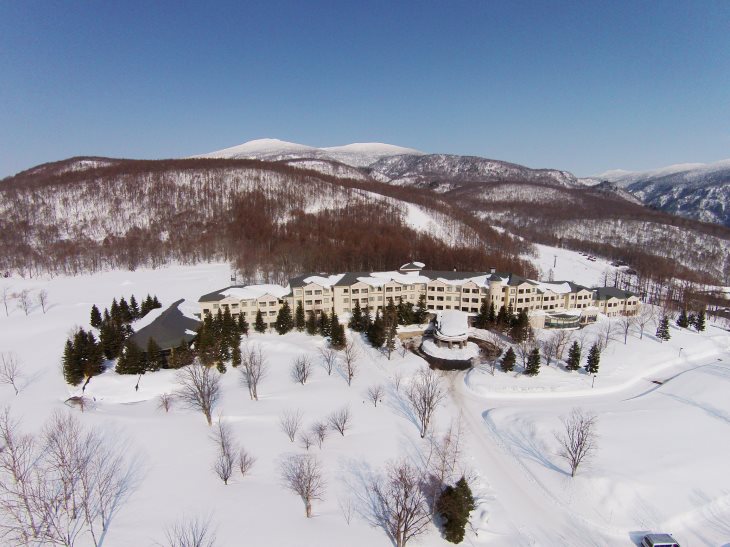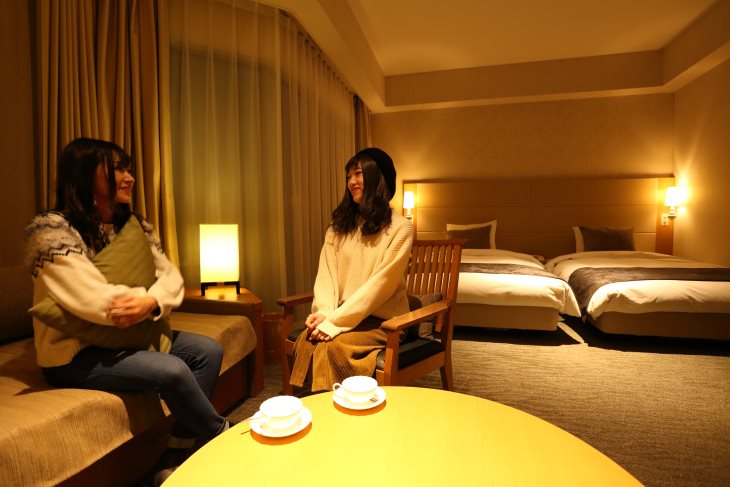 Grandeco features plenty of famous lunch dishes. The restaurant "Cafeteria" is a great place to savor a bowl of Kitakata Ramen, which is one of Japan's top three ramen noodles; this restaurant serves Ogon no Sio Ramen, which is a ramen dish by Kiichi, a famous ramen restaurant with a long waiting line. Moreover, this resort has a state-of-the-art system for rental services, accepting QR code payments as well as offering Tsutaya T-points for lift ticket purchases.
Situated in Bandai-Asahi National Park in the base area, Urabandai Grandeco Tokyu Hotel is a very accessible on-site accommodation facility. Since 70% of the guest rooms have been renovated, this hotel is a great environment for unwinding among the area's natural beauty. For dinner, why not try the hotel's French dishes made with local ingredients from Fukushima Prefecture, or perhaps a Japanese full-course meal? There's also a great range of leisure facilities such as an indoor swimming pool and jacuzzis that are open throughout the year, as well as a hot-spring that's also open to day-trip guests.
Tangram Ski Circus—a hotel with so much to do (Nagano Prefecture)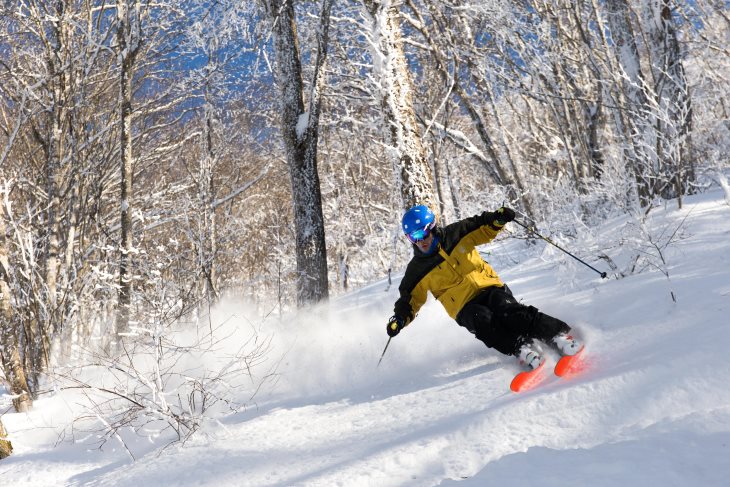 If it's soft powder snow you're seeking, head to Tangram Ski Circus in Kita Shinshu. Tangram's beautiful setting includes commanding views of Mt. Myoko and Mt. Kurohime, five tree runs, as well as Hotel Tangram and Hotel Harvest Madarao right next to the ski resort. Stretching around 2,000 meters, Primary Line is a long, fun trail for all levels of skiers from beginners to experts. You'll also find a practice area that's free of charge and the perfect place for first-time skiers and snowboarders to get their snow-legs. And Kids Park is the place for kids to go for all sorts of fun in the snow. For access to the entire Mt. Madarao area, use the combination ticket that's also valid for Madarao Kogen Ski Resort.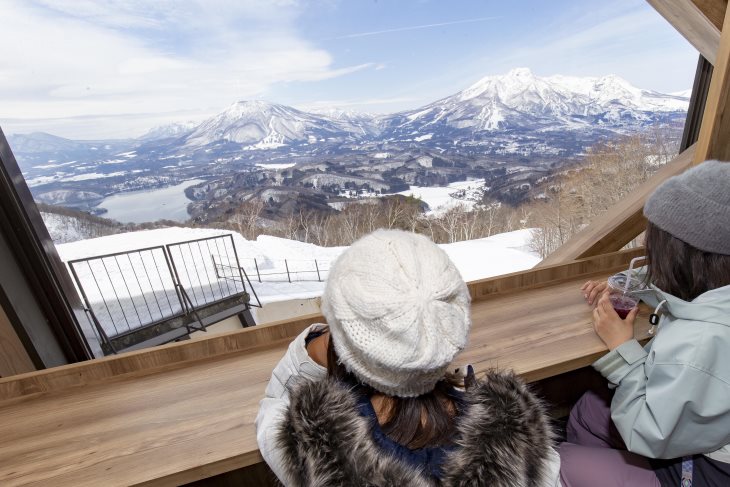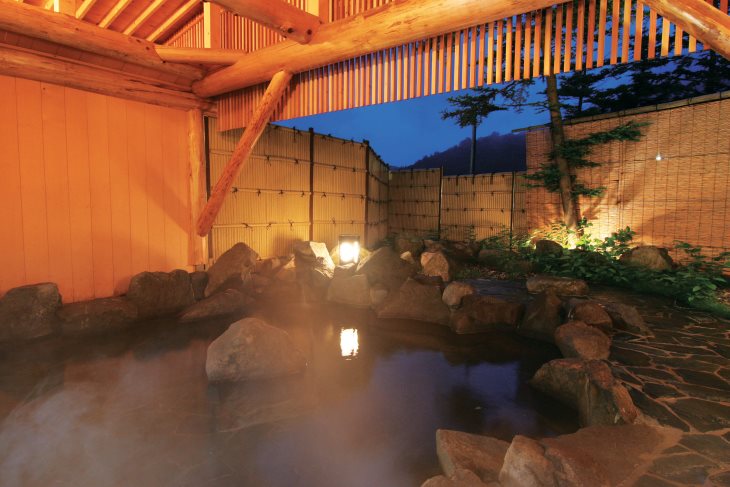 Perched at an altitude of 1,100 meters, Nojiriko Terrace is an observatory lounge overlooking Hokushin Gogaku and Lake Nojiri. As you can reach it via the sightseeing lift, non-skiers/-snowboarders can also enjoy the spectacular vista. The restaurant inside Hotel Tangram is a great lunch spot, serving 30th Tangram Venti, a hearty dish containing three types of curry and rice: Shinshu Nozawana Dry Curry, Snowy White Curry and Ethnic Curry. And don't forget to check out the confectionery and snack section. This alpine hotel has one Arukuma Room, which is a premium room decked out in designs featuring Arukuma, Nagano Prefecture's award-winning mascot character. A stay in this room surrounds you in an ambiance of pure fantasy. You'll find plenty of other facilities in this hotel as well, such as a hot spring and an indoor pool.
Tateshina Tokyu Ski Resort combines loads of leisure activities with great skiing. (Nagano Prefecture)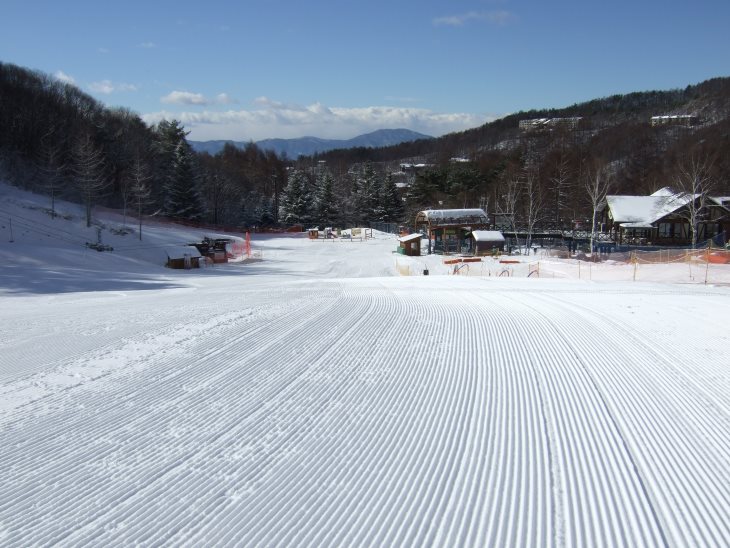 Tateshina Kogen is the home of Tateshina Tokyu Ski Resort, a resort blessed with a sunny weather rate of 80%. Set amongst the forest, this villa-style resort combines a ski field, several hotels, and hot-spring facilities in main area, together forming the vast area of Tokyu Resort Town. The ski field's compact layout comprises three trails, one each for beginner, intermediate and advanced levels. One of the resort's advantages is that everything is close enough to keep your family in sight. You can see the entire trails from the restaurants in the base area, so you can relax and have fun without worrying losing your group or your children going missing. Situated at an altitude of about 1,300 meters, it can get pretty cold, so the snow can build a solid base and create stable conditions. What's more, this resort is easy to get around since the areas off the ski slopes don't get much snow. You'll also find a ski house right next to the parking lot.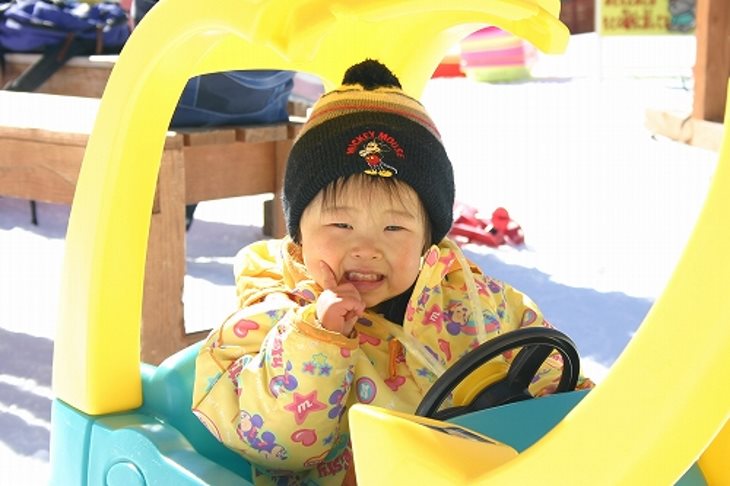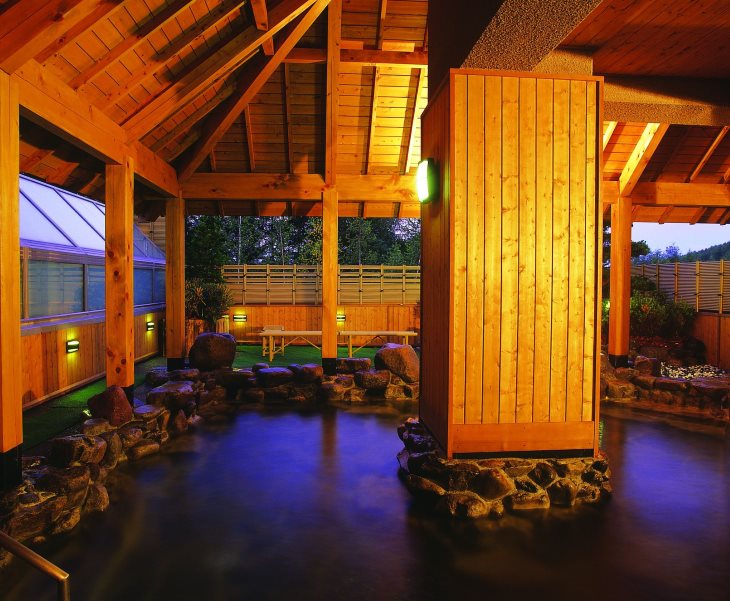 With tubing, sled runs and snow-play areas, at this sunny winter resort there's plenty to do for kids and adults alike. The restaurant Beans at the ski resort serves delightful dishes like the popular Shinshu Fukumi chicken ajillo, roast beef bowl, as well as Hamburg steak and pancake art for the kids, where kids can make their own original dishes. You'll also find plenty of classic restaurants in town, including the Western restaurant En Famille and the Indian eatery Namaste. Shikayama Hot Spring features open-air hot spring bathing as well as an indoor swimming pool. The hotels are all close to the ski resort and some are close enough to walk. Plus, there's a fishing pond, ping-pong table and the like always available at this alpine resort, making it a great fun place to stay on top of the snow sports.
Facility Information
Shiga Kogen Yakebitaiyama Ski Resort
Address

Yakebitaiyama, Shiga Kogen, Yamanouchi-machi, Shimotakai-gun, Nagano
Shizukuishi Ski Resort
Address

Takakura Onsen, Shizukuishi-cho, Iwate-gun, Iwate
Manza Onsen Ski Resort
Address

Manza Onsen, Tsumagoi-mura, Agatsuma-gun, Gunma
Grandeco Snow Resort
Address

1082-93 Arasunasawayama, Hibara, Kitashiobara-mura, Yama-gun, Fukushima
Tangram Ski Circus
Address

Furumi, Shinano-machi, Kamiminochi-gun, Nagano
Tateshina Tokyu Ski Resort
Address

4026-2 Shikayama, Kitayama, Chino-shi, Nagano
Map