Six ski resorts for enjoying superb powder snow and natural terrain
2020/02/13
Muikamachi Hakkaisan/Myoko Suginohara/Ski Jam Katsuyama/Kashimayari/Tsugaike Kogen/Hakuba Happo-one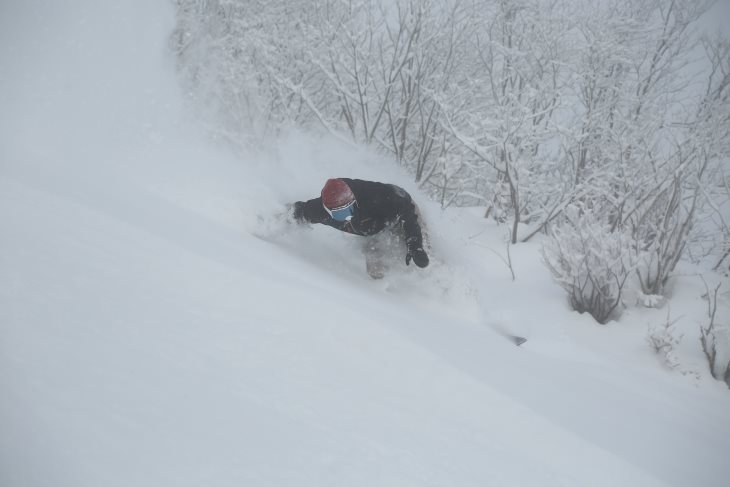 While you're gliding down a slope with the soft snow under your feet, your body becomes one with the surrounding nature—this is why skiers love powder and natural terrain. Trails with light, fluffy natural snow give the ultimate floating sensation as you slice silently and effortlessly through it, splashing snow and leaving fresh tracks. Equally exhilarating is tree skiing through ski resort forests, cut through natural snow—truly one of the most thrilling ways to ski. While many ski resorts offer uncompressed snow and tree skiing areas, this list contains our picks of snow resorts that are highly rated for their snow quality and offer dynamic tree-skiing experiences.
One of the snowiest areas in the region! Muikamachi Hakkaisan Ski Resort (Niigata Prefecture)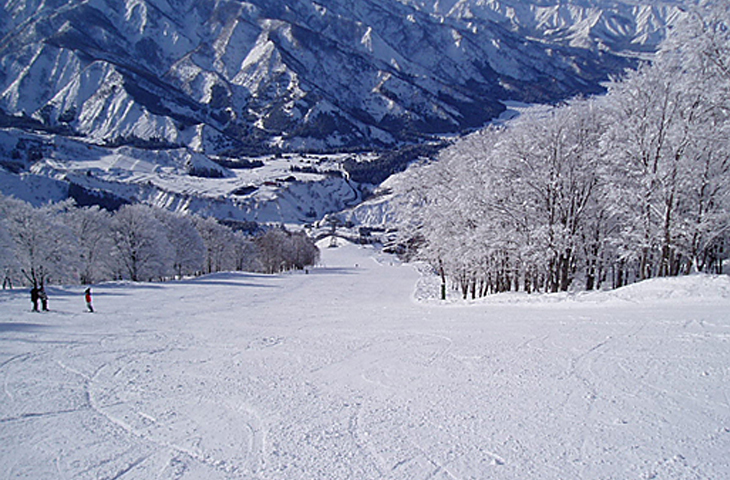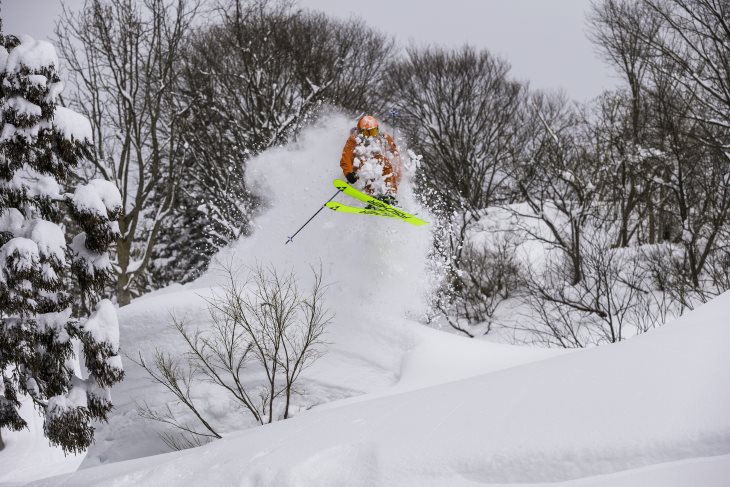 Muikamachi Hakkaisan Ski Resort is located in one of the snowiest areas of Minamiuonuma. This resort is blessed with a large volume of quality powder even though its south-facing slopes that get a lot of sunlight. The signature slope is Downhill Trail, which is 800 meters high and stretches 3,000 meters long. Expert Trail, which is covered entirely with uncompressed snow, is popular with powder fans and known as one of the resort's toughest trails. After a snowfall, this advanced-level slope gets blanketed with snow almost head-deep before natural moguls start forming. Champion Trail also gets uncompressed snow, depending on the snowfall situation. While being short, this trail offers refreshing experiences of skiing a steep slope while enjoying the panoramic view of the mountain foot. You can also find plenty of other trails all over this winter resort to satisfy your hunger for fulfilling powder runs.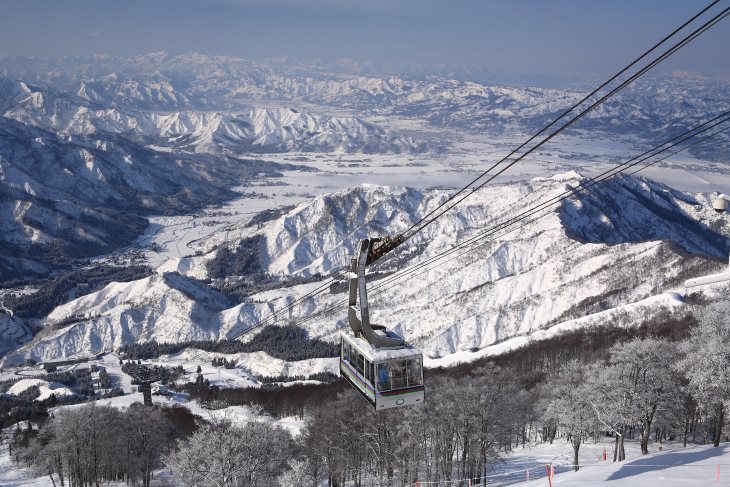 This ski resort is famous partly because Hakkaisan Ski School, owned by legendary skier Hitohiko Hirakawa, offers lessons here. You can also find a great range of lunch spots, including Ramen Corner (with a wide selection of menu items), mount house WOLVES (enjoy a whole rotisserie chicken!) at Base Camp, and Restaurant Downhill (tuck into favorites such as curry and rice and noodles while enjoying the spectacular scenery) on the mountainside. The resort features plenty of lodges as well as various hot spring hotels and facilities close to the slopes. Uonuma-no-sato has a brewery for Hakkaisan sake, a Yuki-muro (a warehouse that uses snow) and a café. The hotel also offers craft beer, noodles, and the like. If you're wondering what to do after a hard day of skiing, Muikamachi Hakkaisan has you covered.
Fresh snow of outstanding quality! Myoko Suginohara Ski Resort is the highest of all the ski resorts in Niigata (Niigata Prefecture)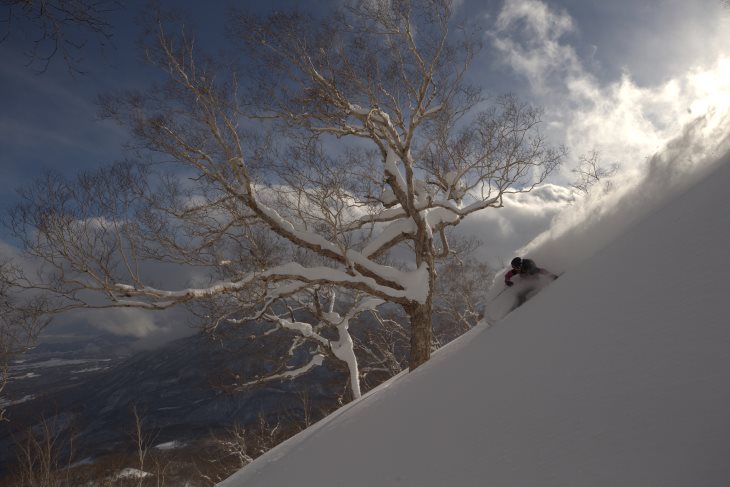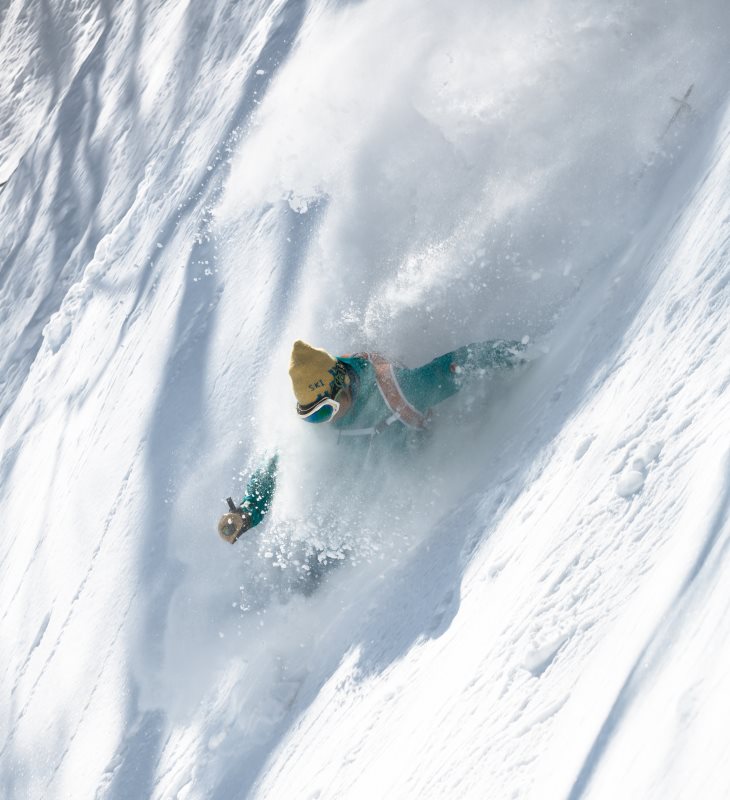 Myoko Suginohara Ski Resort has trails that run vertically from the hillside to the foot of Myokozan mountain. Its longest ski trail stretches a full 8,500 meters! The summit of this ski resort reaches an altitude of 1,124 meters, which is the highest of all the ski resorts in Niigata. Blessed with a bountiful volume of snow, this alpine resort is blanketed with powder of the finest quality after a snowfall. The best powder area is Super Giant Trail, which runs for 1,000 meters. This trail features a steep slope known as "Tengu-otoshi (meaning steep enough to make tengu fall)" and "Jigoku-dani (meaning "hell valley")." This resort offers many famous trails such as Super Mogul Trail, which gets bumps on its natural terrain. Since about 80% of the 17 trails are for beginners and intermediate skiers, Myoko Suginohara attracts all levels of skiers from beginners to experts, who keep this mega resort pulsing with energy.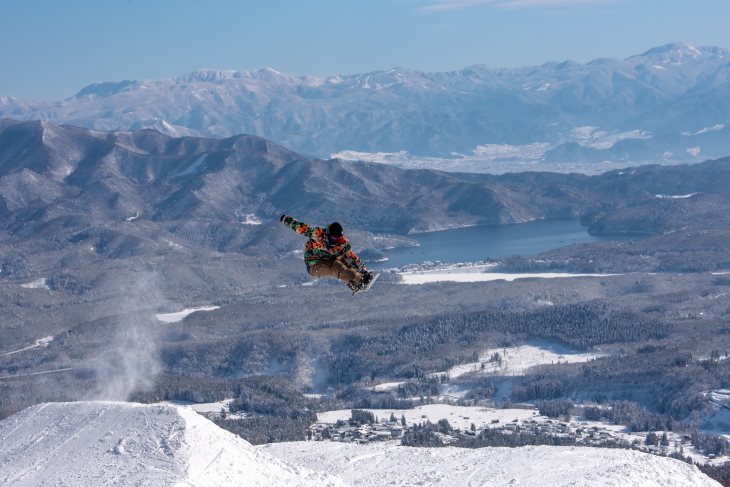 In addition to the power runs and the long cruising trails, Sugi Park is also highly rated for its customer satisfaction. Situated on the Panorama Trail, this extensive snow park offers a wide variety of things to satisfy beginners and experts alike. The kickers give the greatest thrill, making skiers feel as if they were jumping into Lake Nojiri. This highly-rated ski resort also has an excellent range of restaurants. In the gondola boarding area in the Suginohara Zone and near the parking area, there are multiple restaurants directly run by the resort. These include Sanroku Restaurant Myoko, which serves an extensive selection of cuisines made with local ingredients, and Ramen Corner, where you can enjoy hot, hearty ramen. On the mountainside in the Mitahara Zone, you'll discover many privately-run restaurants. The town at the mountain foot is a convenient area with plenty of guesthouses and day-trip hot spring facilities.
Ski Jam Katsuyama offers fluffy powder unique to the Sea of Japan (Fukui Prefecture)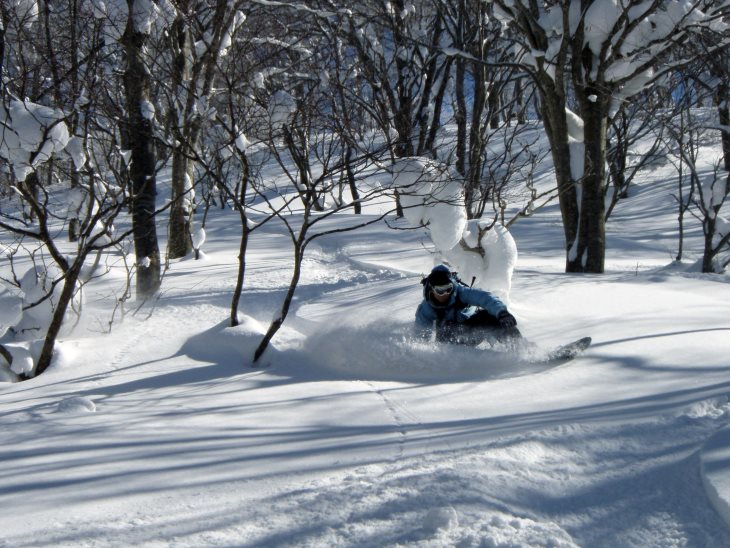 Ski Jam Katsuyama is one of the largest ski resorts in Western Japan, with its longest trail stretching 5,800 meters. This mega resort has 12 trails that accommodate everyone from beginners to experts. This snowy area is known for getting the type of snow that's unique to the Sea of Japan. The resort's upper zone sometimes gets over 50 cm of snow in a day! The resort also has many trails covered with uncompressed snow. One of these trails is Fantasy 1600, which is a popular slope that takes advantage of its natural geographic features. Illusion A Trail is a perfect place for indulging in fluffy deep powder in its original condition, since snow is left uncompressed here after snowfalls. The area next to Illusion A Trail contains some wonderful tree runs, allowing you to enjoy gliding through the forest. There's also the option of hiking up to the summit for skiing, which is another irresistible bonus for powder fans.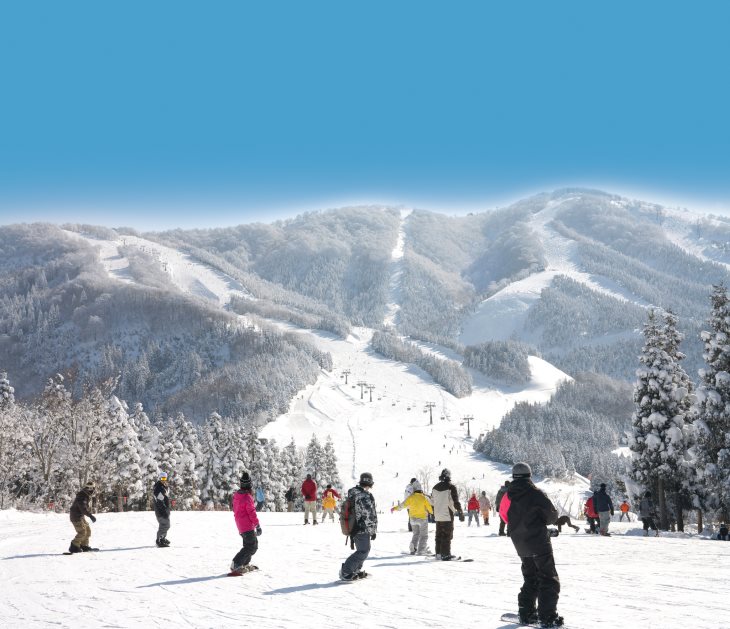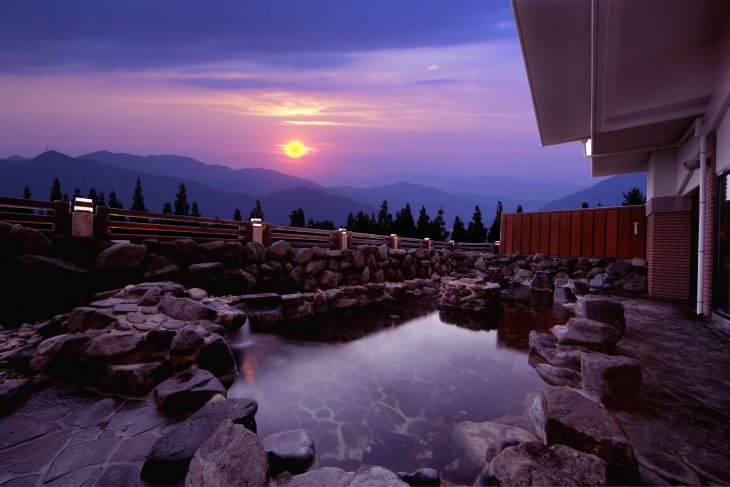 The top snowboard brand Burton recently opened a store at the resort. Here, you can find an extensive collection of things that help you make the most of your trip to the snow. Hotel Harvest Ski Jam Katsuyama is directly connected to the slopes. Lounge Irori, situated next to the front desk, offers brick-oven pizza and genuine chef-made pasta. The ski resort has three restaurants, all of which offer high-quality dishes that surpass what you'd expect from ski resort food. After skiing, regain your energy at Sasayuri, a hot spring facility directly connected to the resort center. Featuring a sauna and a jacuzzi, this is a perfect place to relax and soak away your exhaustion from the day while watching the sunset from the open-air bath.
Gateway to Hakuba Valley! Kashimayari Ski Resort is a well-kept secret that offers fine powder (Nagano Prefecture)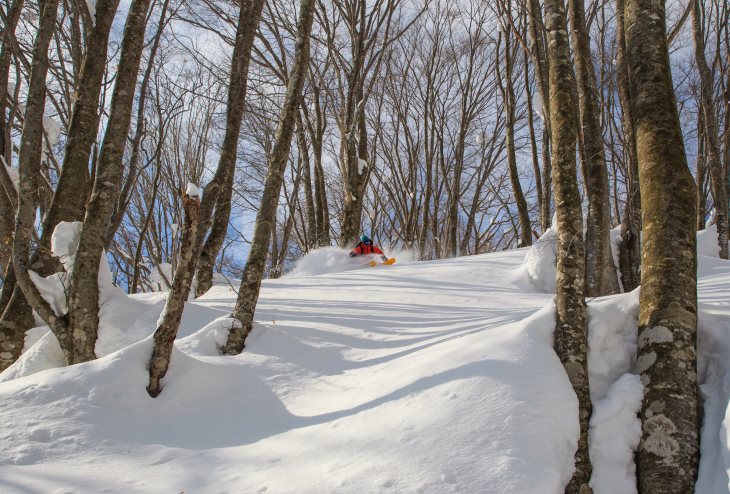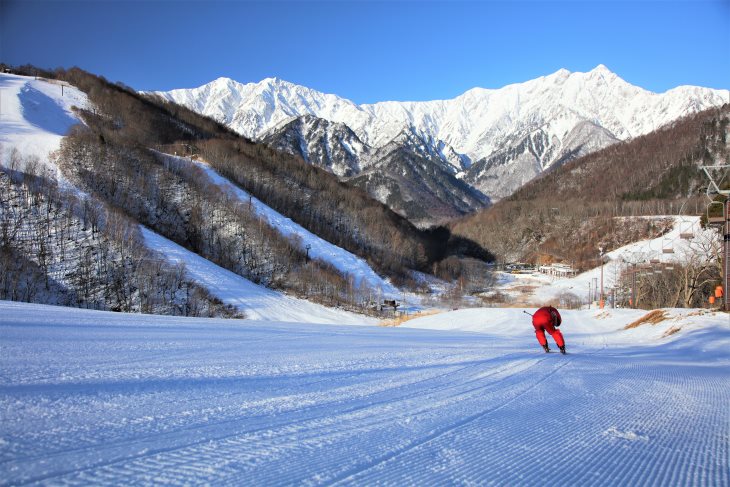 Kashimayari Ski Resort lies in the southern part of Hakuba Valley, which is one of Japan's most famous winter resort areas. If you're visiting via the Chuo Expressway and Azumino IC, this resort acts as the gateway to Hakuba Valley as it's the first thing you see. Blessed with a variety of light, dry snow unique to inland Japan, this well-kept secret has powder runs right across the resort, including off-piste zones, tree-skiing areas and places subject to snowdrifts. When it snows in the Hakuba area, ski connoisseurs visit this gateway resort for powder. The summit rises 720 meters above the base, giving you the opportunity to glide along the 5,000-meter run while enjoying the changing views and snow types. If you're tree-skiing for the first time, we recommend the 5A Trail. The gentle slope with moderately spaced trees is perfect for an easy-going cruise.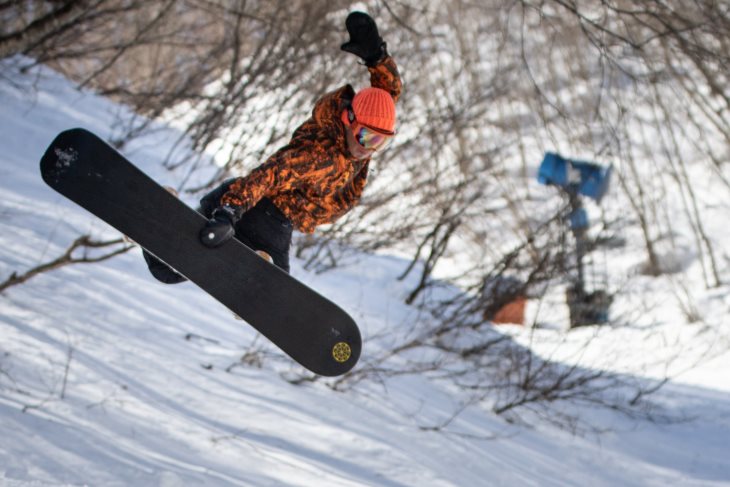 Ippon Buna Downhill Trail is an intermediate long-distance trail that makes the most of the natural halfpipe-like terrain. The park layout is designed to take you straight from the natural surf-riding terrain to a snow park created on artificial terrain, with the promise of a great time. One of the new features here is "tubers high," which is Japan's longest (500 meters long) snow-tubing slope. This is a great option for those who don't ski or snowboard. Plenty of other activities are available as well, including a guided snow-trekking tour for escape experiences on the actual ski trails. Central Plaza 1130, located on the central trail, has not only basic facilities such as restaurants, rental shops and stores but also accommodation, a large communal bath and an adjoining open-air bath with panoramic views.
Glide like a dynamo through genuine tree trails at Tsugaike Kogen Ski Resort! (Nagano Prefecture)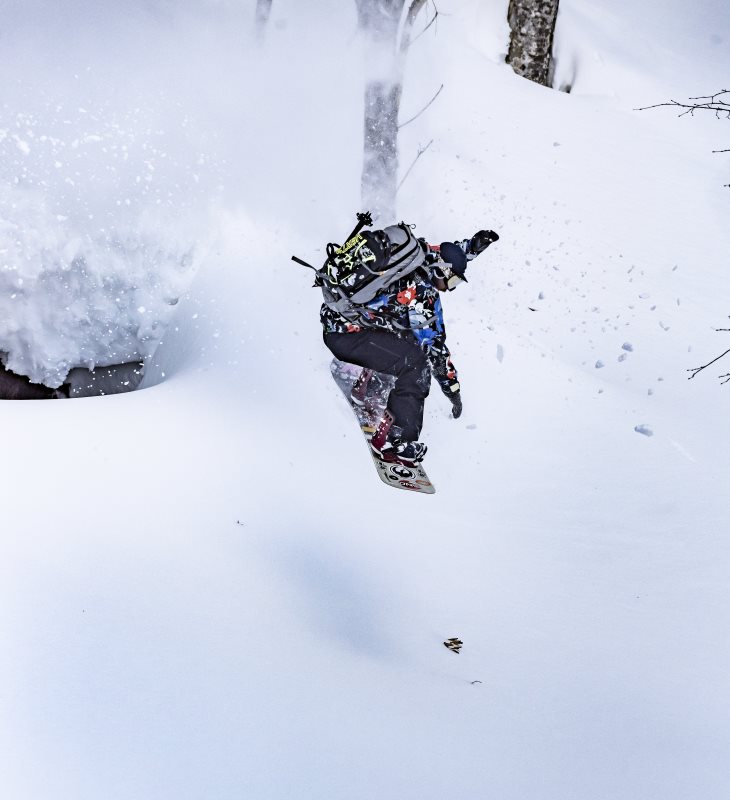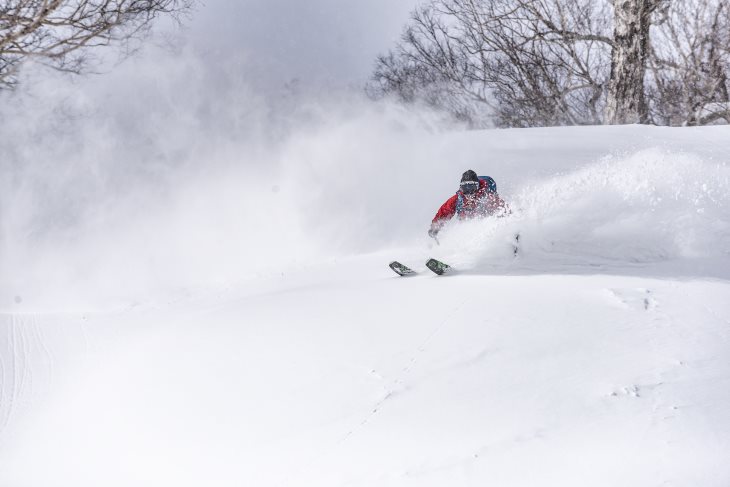 Tsugaike Kogen Ski Resort is located in the northern part of Hakuba Valley, which makes it one of the closer ski resorts to the Sea of Japan in the ski resort complex. Tsugaike Kogen Ski Resort's location blesses it with large volumes of snow that comes in from the sea. Take a gondola and a lift to reach the summit, which rises to a whopping 1,704 meters above sea level. The snow conditions at the mountaintop are fantastic. From the top, enjoy a cruise on the long trail that runs about 5,000 meters all the way down to the bottom of the slope. In the forest that stretches from the summit to the hillside, there's an area called TSUGA POW DBD, where you can descend through the ultimate in deep powder after attending a lecture.
While periodic thinning is performed, the resort maintains the intricate natural features of the terrain, giving you the opportunity to have fun tree-skiing through the open forest. Since this forest has a good balance of gentle and steep slopes, it's the perfect place to practice natural terrain skiing. Another skier-friendly feature is that all the slopes are accessible by the lift. And you can also enjoy the popular snow park until early May.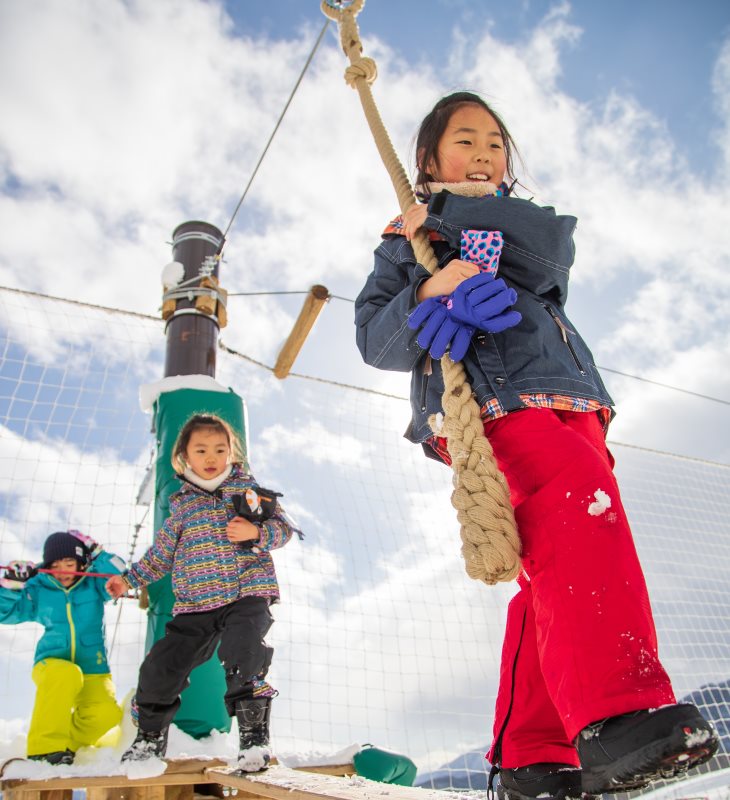 While the middle to upper part of the ski resort has trails for intermediate to advanced skiers, the lower part offers many beginner-friendly slopes. Kane-no-Naruoka is a gentle ski slope situated at the mountain foot. This beginner/family-friendly trail is 1,200 meters wide, making it one of Japan's widest ski trails. Hakuba Tsugaike Snow WOW!, which is an activity zone open throughout the year, offers various non-ski snow activities including those for children. This large-scale ski resort offers a total of four rest areas at the mountain foot, the summit and the hillside. At Yukino Hiroba at the gondola middle stop, the famous snow goods brand Roxy recently opened a resort pop-up store. And near the gondola station at the mountain foot, you can spend a fulfilling time indulging in the free foot baths and Tsuganoyu, a day-trip hot spring facility.
Hakuba Happo-one Snow Resort offers a luxurious combination of quality snow and a gorgeous resort setting (Nagano Prefecture)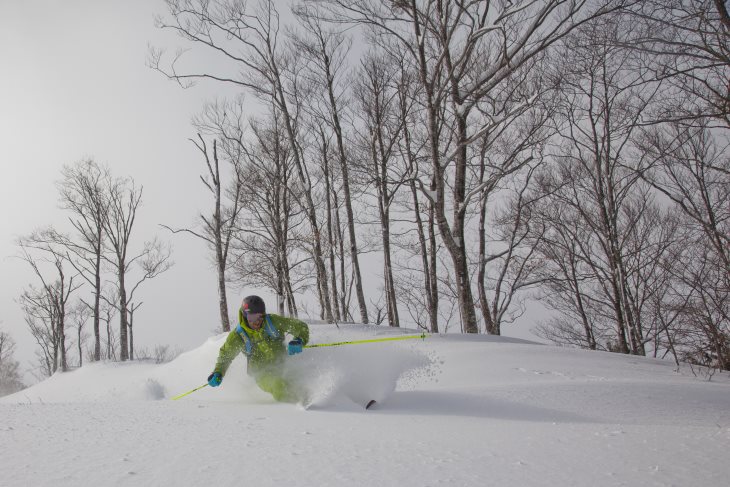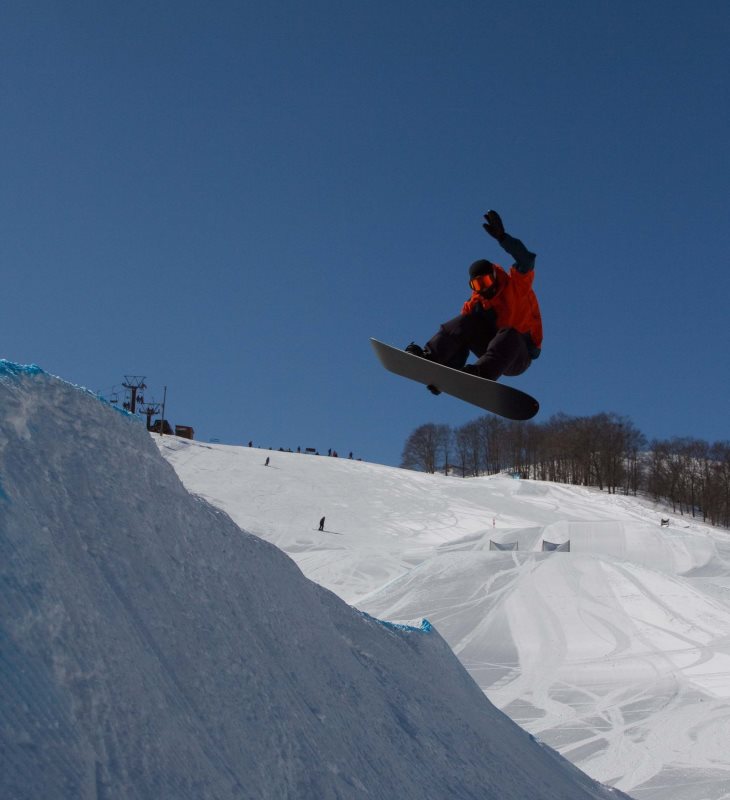 Hakuba Happo-one Snow Resort has the highest altitude of all the ski resorts in Hakuba Valley. This mega resort holds 14 trails, the longest of which stretches 8,000 meters. Thanks to its mountaintop elevation of 1,071 meters from the bottom, you can enjoy different snow conditions at the top and the base—the mountaintop has especially high-quality dry powder. They recently opened TENBO Trail, which is a super advanced-level trail with a maximum inclination of 38 degrees. This trail offers thrilling experiences of gliding through natural snow as if you were diving into the spectacular scenery at the mountain's foot. The resort also features plenty of trails with uncompressed snow, such as Urakuro and Omusubi, which are popular among freeriding skiers and snowboarders. This resort also has trails for various styles of skiing, including HAPPO BANKS and SKYLINE the BANKS, which are artificial terrain trails that feature banks.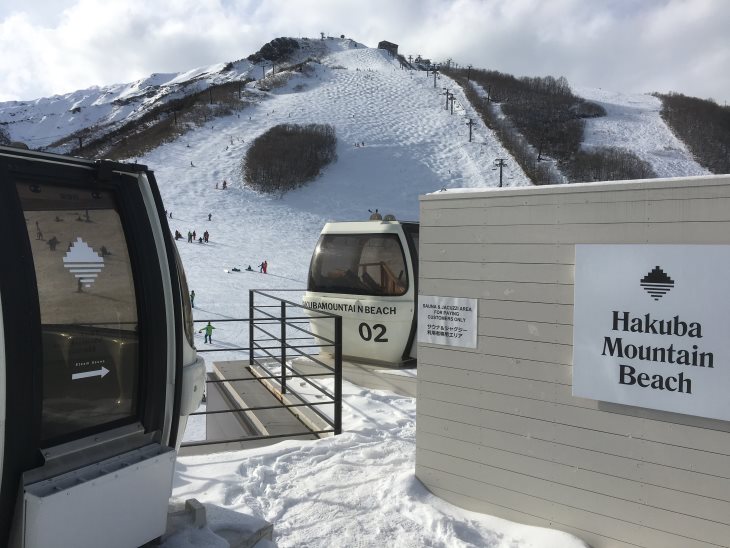 Hakuba Mountain Beach, located on the rooftop of Usagidaira Terrace, is a mountaintop beach resort where you can relax with a jacuzzi and a sauna while gazing at the mountains right in front of you. Be sure to savor the resort's original cuisine made with local ingredients from Shinshu. Corona Escape Terrace, which was built in collaboration with Corona Beer, is a great place to relax. Skiing is not the only way to enjoy Hakuba Happo-one Snow Resort; it continues to evolve into a luxurious mountain resort as a gateway destination by making the most of Hakuba's wonderful natural environment and adopting the latest trends.
Facility Information
Muikamachi Hakkaisan Ski Resort
Address

1610 Yamaguchi, Minamiuonuma-shi, Niigata
Myoko Suginohara Ski Resort
Address

Suginosawa, Myoko-shi, Niigata
Ski Jam Katsuyama
Address

170-70 Katsuyama-shi, Fukui
Hakuba Valley Kashimayari Ski Resort
Address

Kurosawa Kogen, Taira, Omachi-shi, Nagano
Tsugaike Kogen Ski Resort
Address

Tsugaike, Otari-mura, Kitaazumi-gun, Nagano
Hakuba Happo-one Snow Resort
Address

Happo, Hakuba-mura, Kitaazumi-gun, Nagano
Map