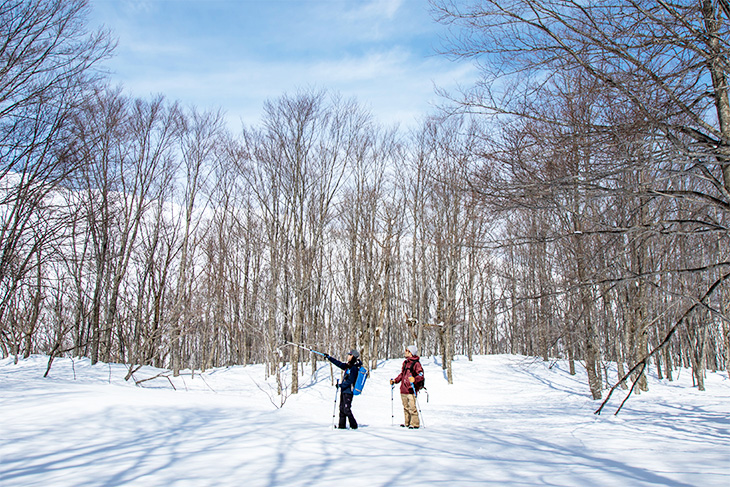 Winter activities in Hakuba Valley aren't just limited to skiing and snowboarding. The nine resorts in the area offer various activities for non-skiers and people wanting other activities than riding the snow. You might find snowshoes, snowmobiles and snow-rafting programs to be more your thing. In fact, snowshoe tours have been gaining popularity in recent years, attracting many people who love experiencing incredible places that aren't usually accessible.
What are snowshoes?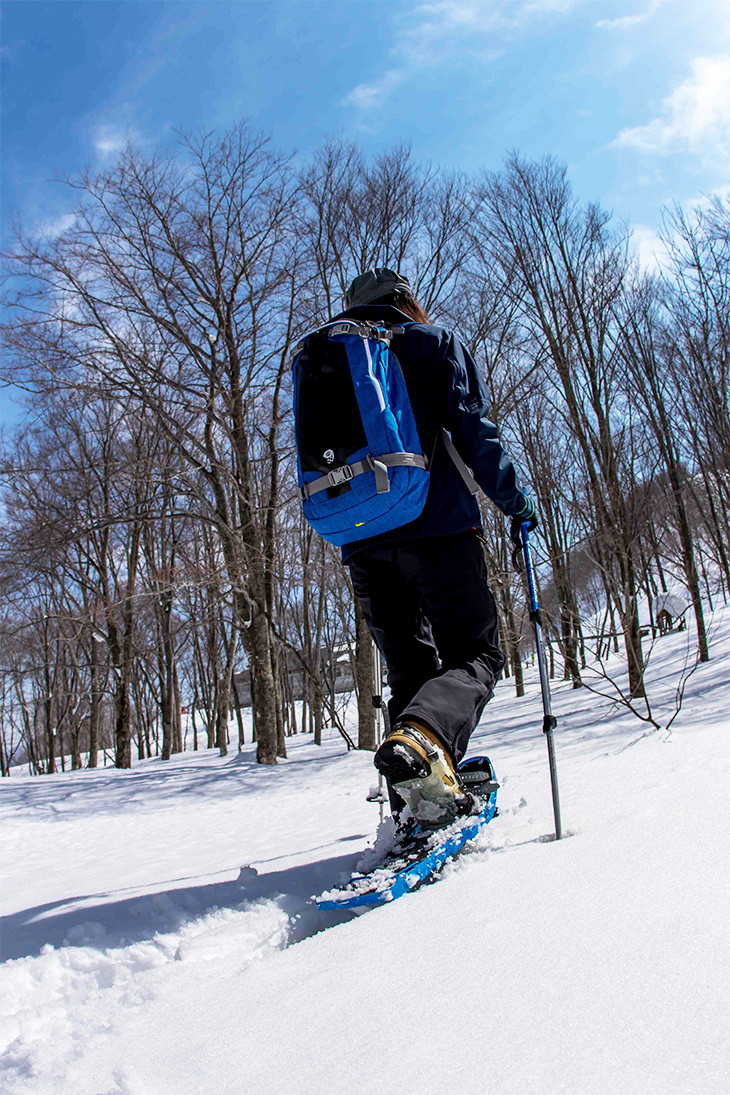 There's something about fresh, untouched snow that fills us with excitement. But when you actually step into fresh, soft snow in boots and shoes, it is more difficult to walk than you might imagine. While it's easy to walk on streets and roads in snow country because the snow is either removed or compressed, off the beaten track it's another matter altogether. To delve into this world of magical beauty, you'll need snowshoes.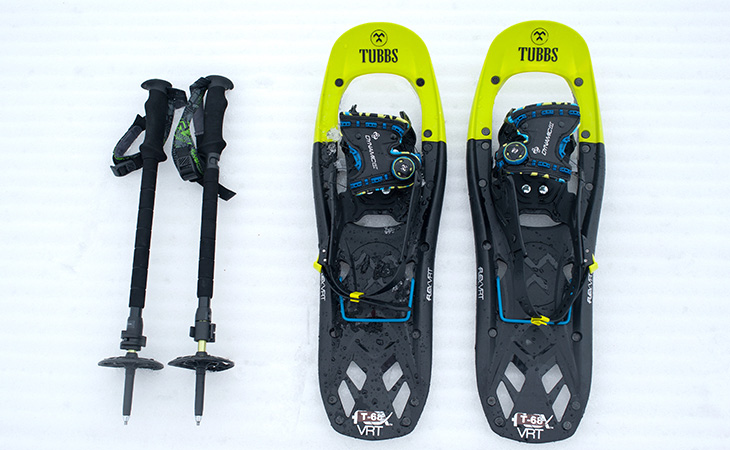 Snowshoes are equipment you attach to your regular shoes to walk easily on snow and prevent your feet from sinking into it. There's no special technique to walk on a flat surface - anyone can easily enjoy snowshoe walking. However, sometimes there are rivers and holes hiding underneath flat surfaces, so it's best to join a tour with a professional guide who knows the area.
What's great about snowshoe tours?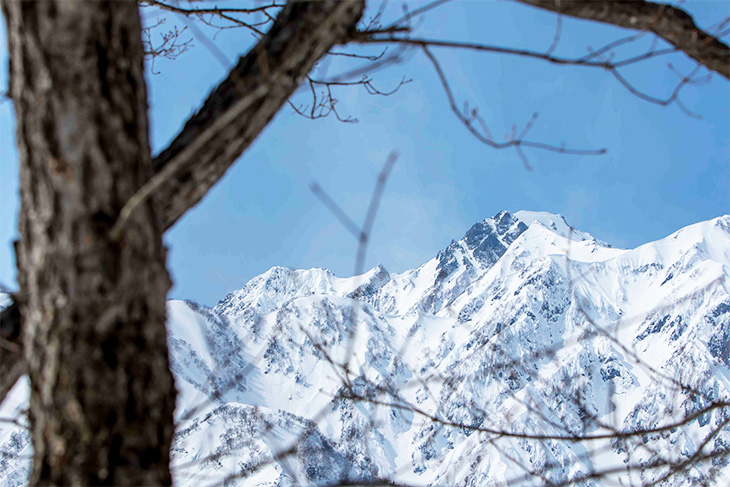 The greatest thing about snowshoe tours in Hakuba is the opportunities to see incredible natural landscapes. Of course you can enjoy great views while skiing or snowboarding on-piste, but it's with snowshoe tours that can walk privately in quieter and deeper forests. The view from the highest peak of a ski piste is great too, but if you'd like to delve deeper into nature, snowshoe tours are a much better choice.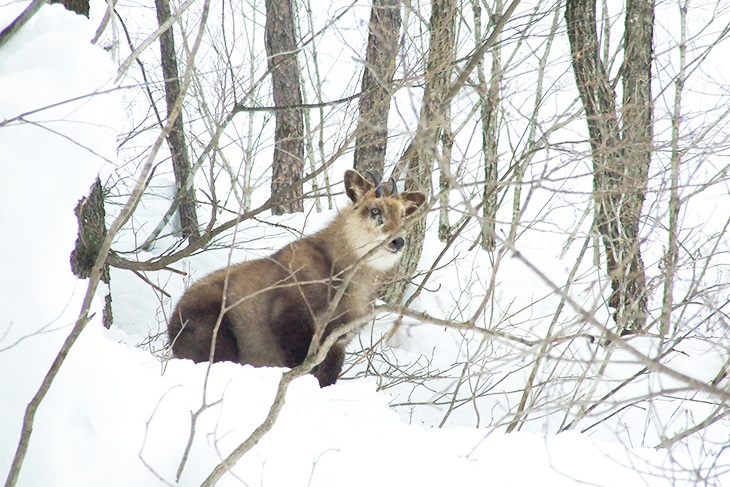 In the winter, there are many landscapes in the forest you will never get on-piste, and sometimes you may even encounter wild animals.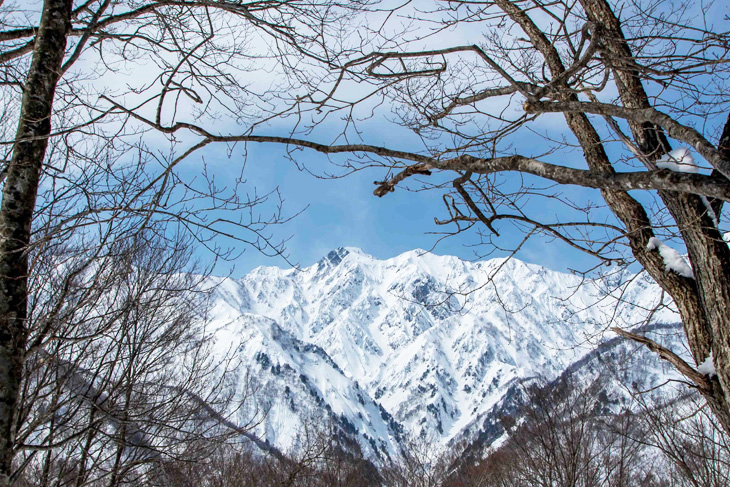 While bubbly towns and pistes form part of Hakuba, another side is the endless stretch of quiet nature with no one around.
Fit for kids and people not so confident about their physical strength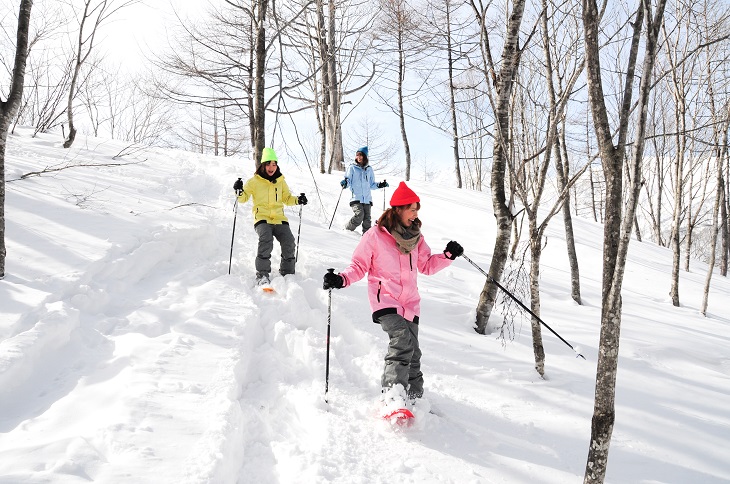 As mentioned, snowshoe walking does not require any special techniques, and anyone can enjoy it. It's ideal for kids, and if you're not keen on skiing or snowboarding because you're not confident about your physical strength or skills, you can still fully enjoy the winter wonderland. So give it a shot, especially if you've been hesitant to try winter sports till now.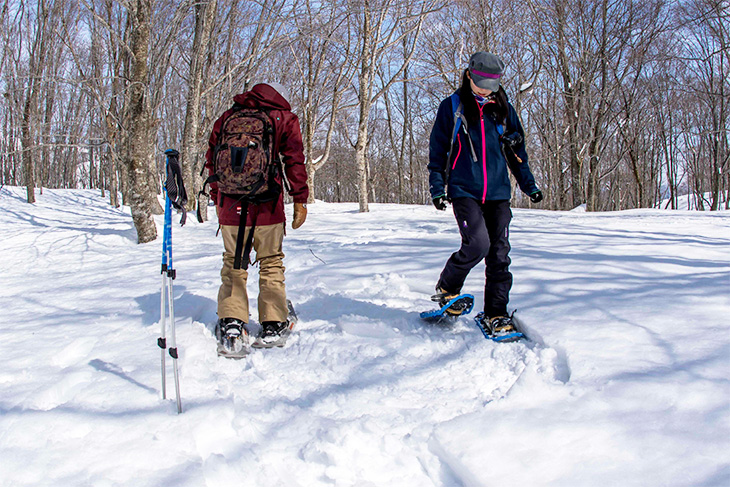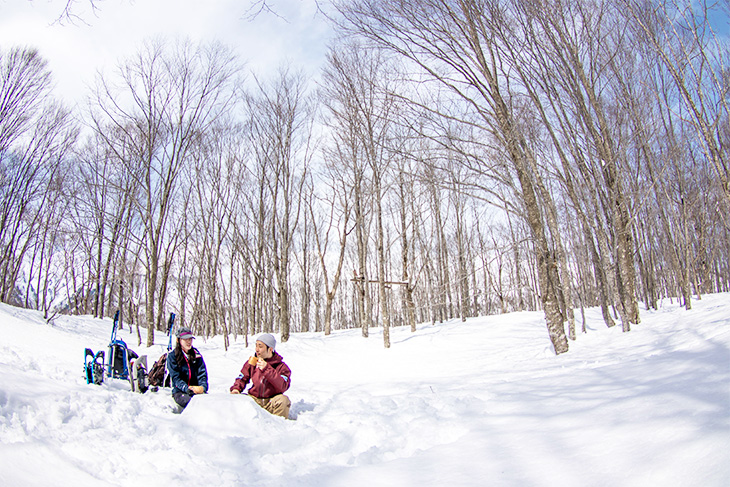 Breaks are also a popular part of snowshoe tours. The group will look for a scenic spot, walk around in circles in snowshoes to flatten the area, create a table in the middle, and the coffee you'll have there is truly something special.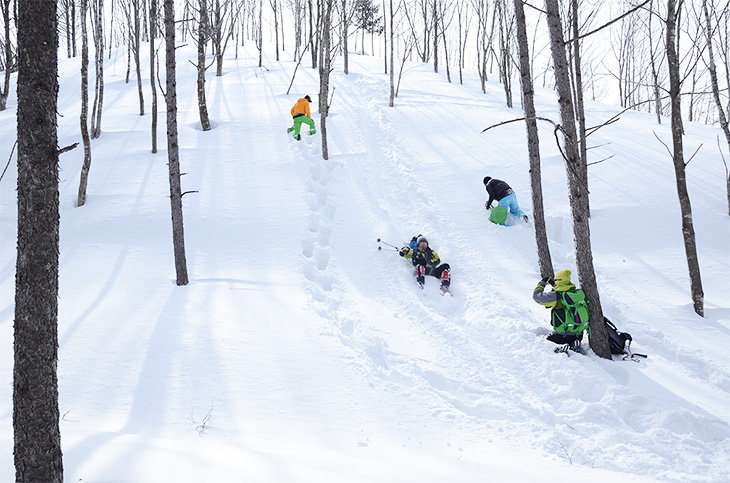 Kids can also make a snowman with clean, pure snow and jump into fresh snow face first... there are endless ways to enjoy the forest in winter. You've come all the way to Hakuba, so don't waste the chance to enjoy scenery and top-quality snow you can only find in Hakuba.
text : Kensuke Itahara
Facility Information
Hakuba47 Winter Sports Park
Address

24196-47 Kamishiro, Hakuba-mura, Kitaazumi-gun, Nagano 399-9211
Hakuba Cortina Ski Resort
Address

12860-1 Chikuniotsu, Otari-mura, Kitaazumi-gun, Nagano 399-9422
Tsugaike Kogen Ski Resort
Address

Tsugaike, Otari-mura, Kitaazumi-gun, Nagano 399-9422
Hakuba Iwatake Snow Field
Address

Iwatake, Hakuba-mura, Kitaazumi-gun, Nagano 399-9301
Hakuba Happo-One Ski Resort
Address

Happo, Hakuba-mura, Kitaazumi-gun, Nagano 399-9301
Hakuba Goryu Ski Resort
Address

Kamishiro, Hakuba-mura, Kitaazumi-gun, Nagano 399-9211
Map