For kids and adults! Snow activities in Niseko
2018/11/16
NISEKO UNITED.
Niseko has many facilities for kids who can ski, as well as for kids who are still finding their feet. Here are some picks where kids and adults can have fun together, from playing in the snow to thrill-packed activities!
Adults get hooked too! Niseko Hanazono snow tube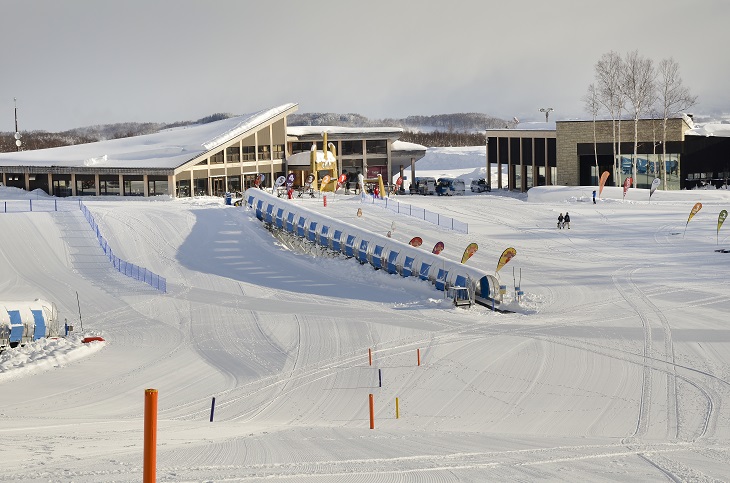 One of Niseko's biggest tube parks lies at the foot of Niseko Hanazono Resort. Kids and adults can sit on a huge ring float and slide down the snow!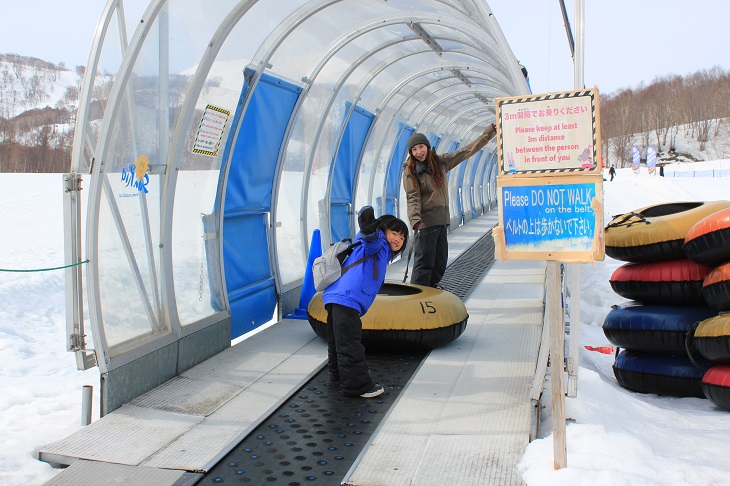 You can easily get to the starting point on a "magic carpet," a covered moving walkway! There's a rest house nearby you can easily reach for a break or trip to the washroom.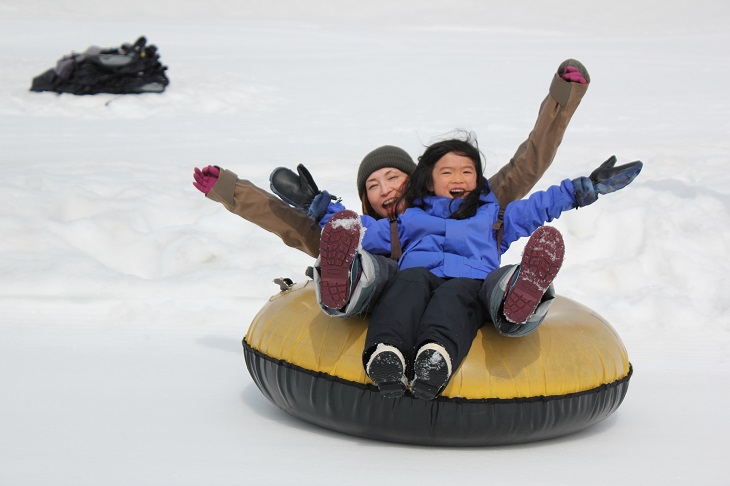 Even though the slope is gentle, it'll feel as if you zooming down much faster than you thought. It can be quite addictive for adults too!
One of the largest kids parks! Niseko Grand Hirafu Kids' Park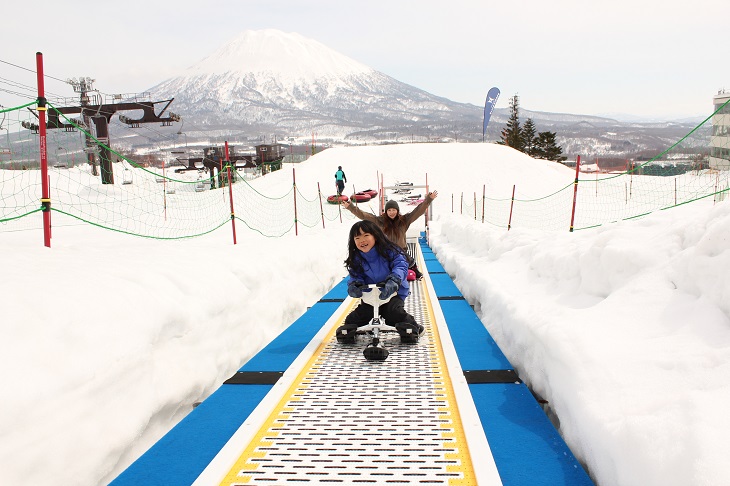 One of the largest pistes in Japan, Grand Hirafu has a big kids' park where you can play with a view of Mt. Yotei.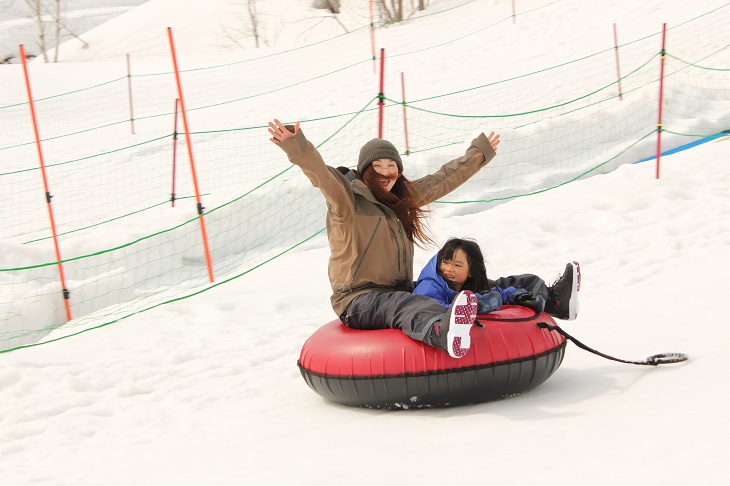 It's easy to spend the whole day playing here because the park has so much to offer. Try out snow-play space and snow dome area, the course for snow striders, and a small hill where you can enjoy a bicycle-style sled with a handle and a brake, or a snow tube.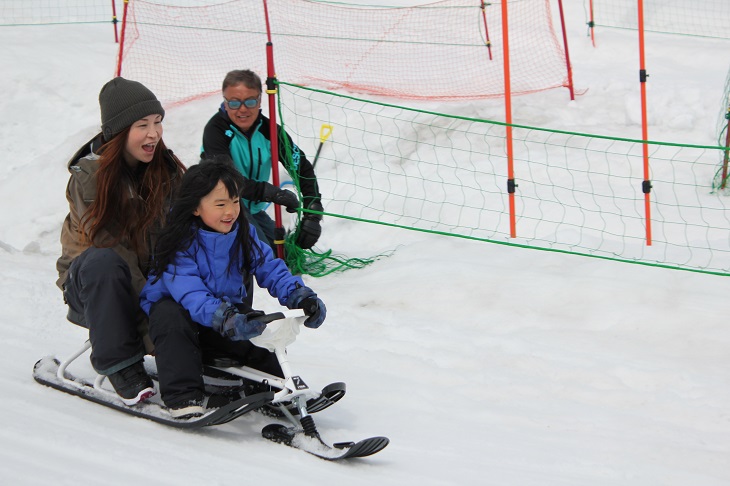 The staff are always standing by to ensure safety.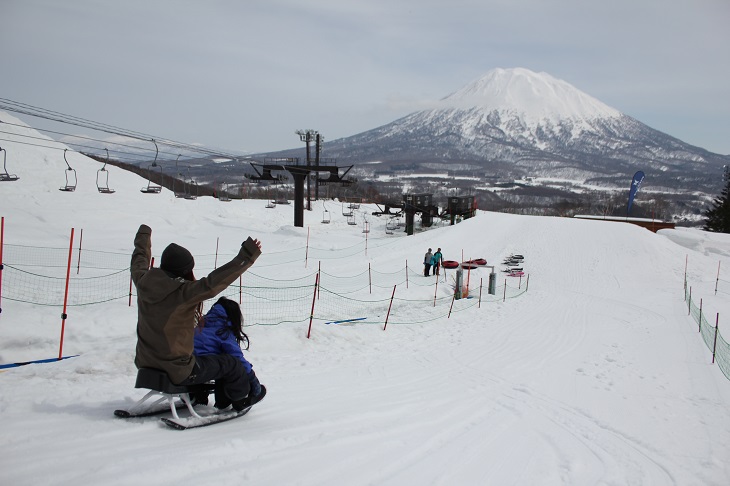 Only in Niseko you can play in the snow with the view of Mt. Yotei on a sunny day!
Filled with thrills! Niseko Village snow rafting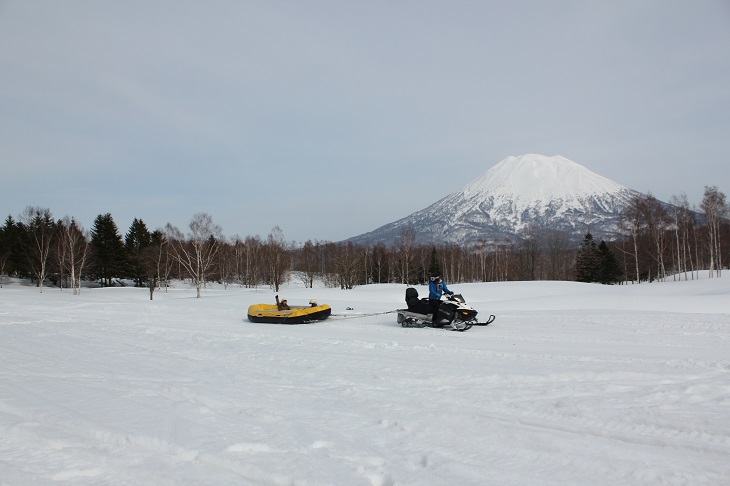 This is so much fun. Hop into an inflatable river raft pulled by a snowmobile and speed across the snowfields.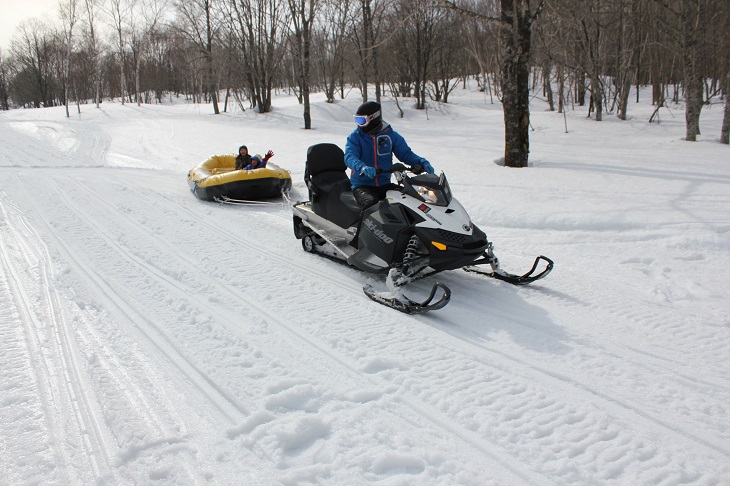 Swerve left and right and jump over bumps as you're splashed with snow thrown up behind the snowmobile! The almost aggressive and faster-than-you-thought ride is so thrilling, it feels like one of those amusement park rides that make you scream!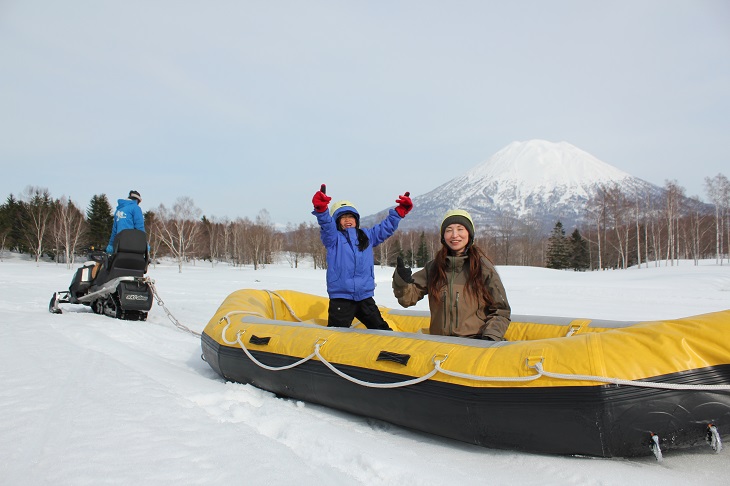 This drawcard for active kids is a sensation they can only experience here. There's also the option of asking your guide to cruise along at a more leisurely pace to take in the view.
Free admission! Niseko Annupuri Kids' Land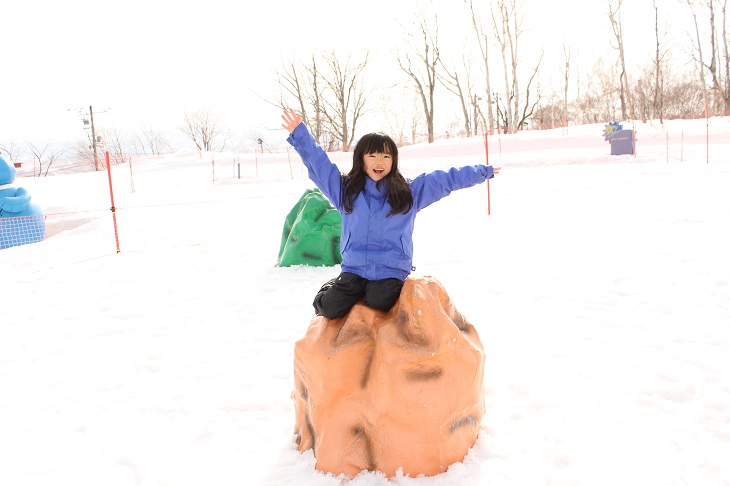 Annupuri International Ski Area has a kids' land for small children to enjoy playing safely in the snow. Admission is free for all!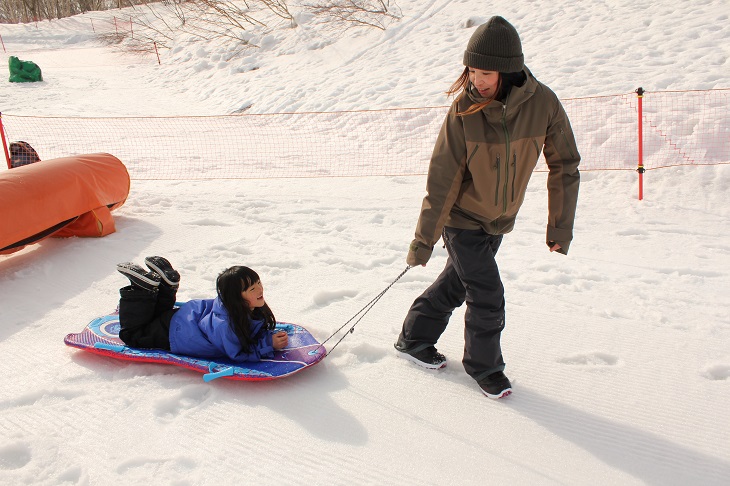 Kids can play on the colorful equipment set up on the snow, or play with a sledge and a tube (rental is free).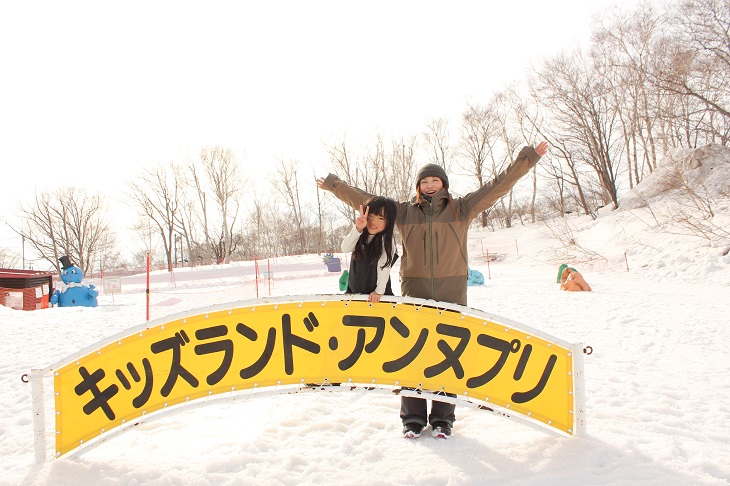 You can also use the snow escalator for free, saving you the hassle of walking uphill. It is a must for families with small children who want to enjoy playing in the snow at their own pace.
photo & text: Natsuko Saito
Facility Information
Niseko HANAZONO Resort
Address

328-36 Iwaobetsu, Kutchan-cho,Abuta-gun, Hokkaido 044-0082
Notes

Hanazono Tube Park
Charge: 2,500 yen per person (60 minutes)
NISEKO Mt. RESORT Grand HIRAFU
Address

204 Yamada, Kutchan-cho, Abuta-gun, Hokkaido 044-0081
Notes

Niseko Grand Hirafu Kids Park
Charges: 2,000 yen for an adult and a child / additional admission fees: 500 yen per adult and 1,500 yen per child
NISEKO VILLAGE Ski Resort
Address

Higashiyama Onsen, Niseko-cho, Abuta-gun, Hokkaido 048-1592
Notes

Niseko Village Snow Rafting
Charges: 3,000 yen per adult (13 years of age or up), 2,000 yen per child (less than 12 years of age)
Niseko Annupuri International Ski Area
Address

485 Aza Niseko, Niseko-cho Abuta-gun Hokkaido 048-1511
Notes

Kids Land Niseko Annupuri
Admission free
Map