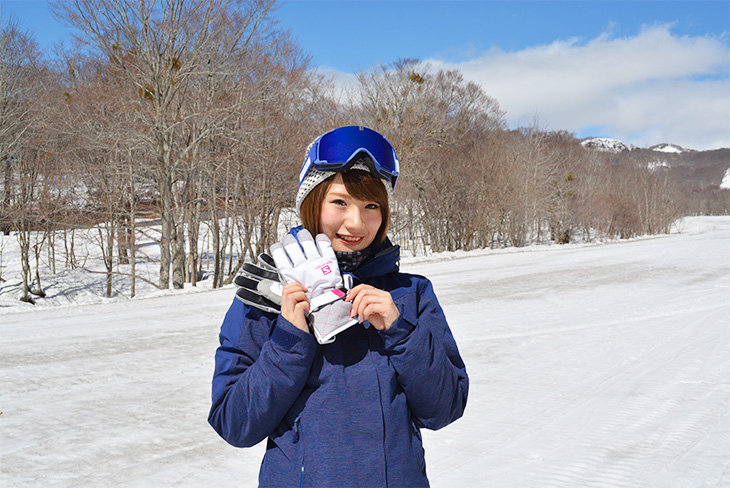 To ski or snowboard, you need various accessories apart from ski or snowboard wear to protect yourself from cold temperatures and ultraviolet rays. Goggles, gloves and a cap are especially a must. Here's how to use them appropriately, plus other items that may come in handy.
Three basic accessories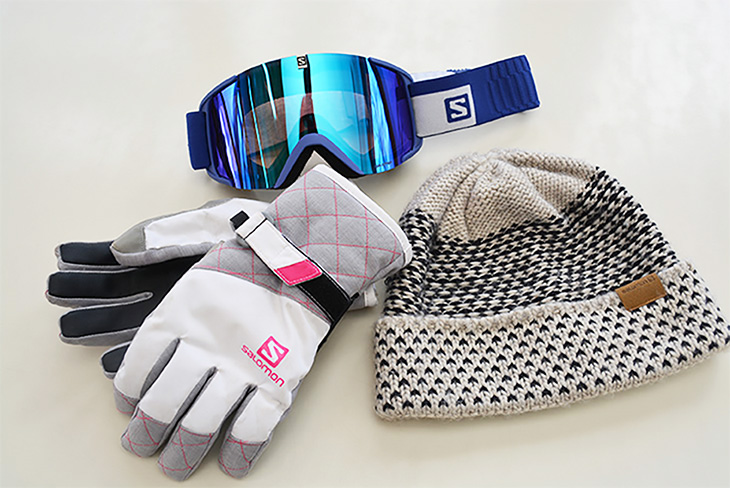 Goggles, gloves and a cap are principal items that will protect your eyes, hands and head. Be sure to choose goggles or gloves designed for skiing or snowboarding. Gloves should ideally be highly waterproof and warm. Most caps are knitted and come in a huge range of designs.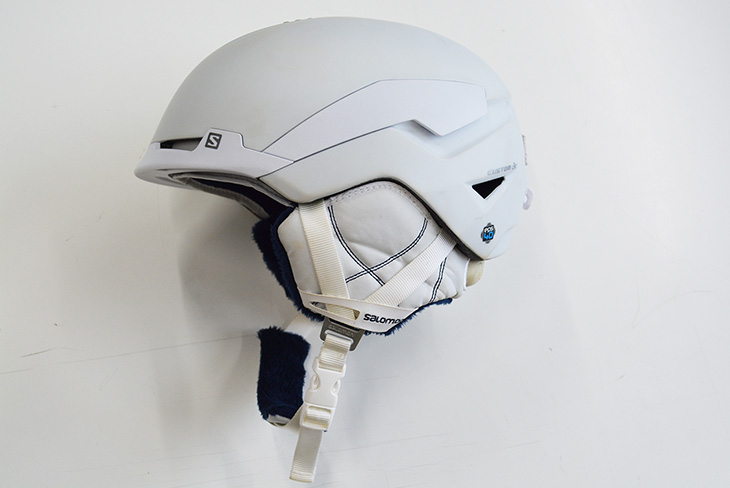 These days more and more people are using helmets instead of knitted caps. They offer more safety, protecting your head from falls and collisions.
How to put on goggles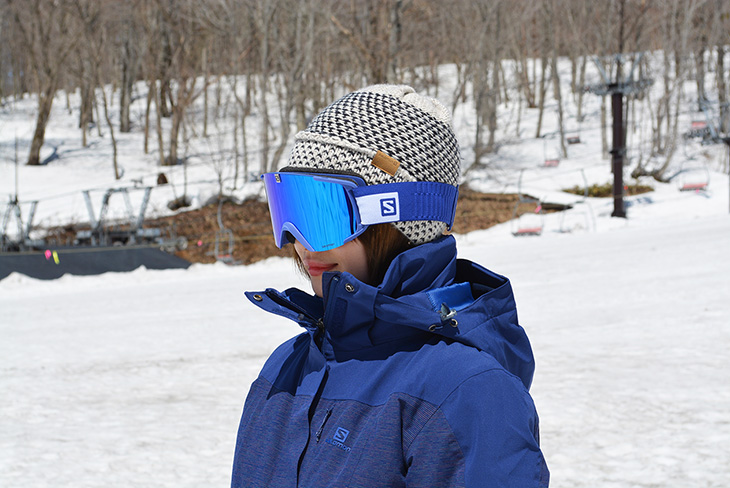 You need to protect your eyes with goggles because snow reflects ultraviolet rays. There are some tricks to putting them on: First, put your cap on, and then put the goggles over them. The best position is where the frame of the goggles slightly overlaps the hem of your cap.
Wrong way to put on goggles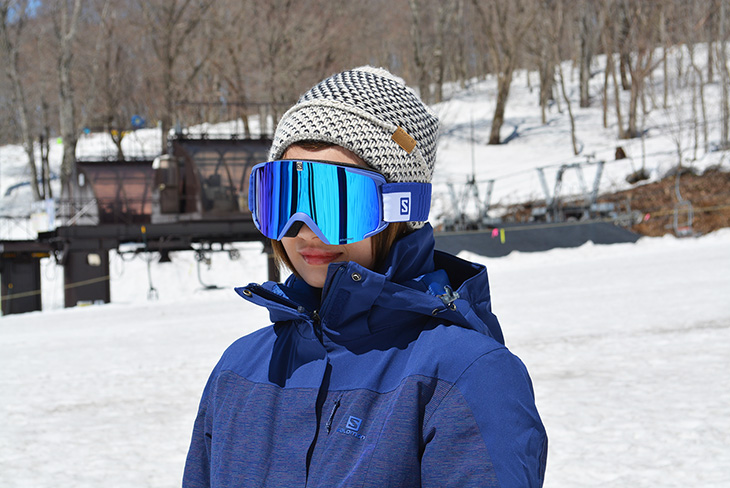 Here you see a gap between the hem of the cap and goggles, revealing the forehead. Not only is it uncool, but the forehead will get sunburnt. If the goggles don't fit very well, adjust the strap length so the goggles don't feel too tight, nor too loose, and do not get displaced.
How to take off goggles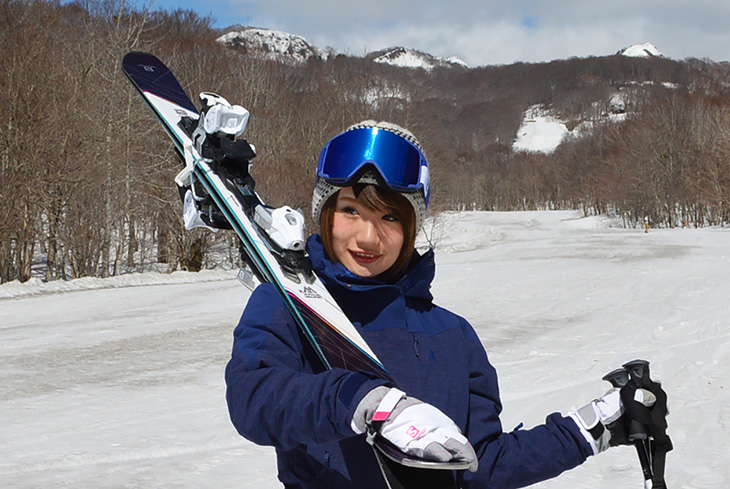 When taking off the goggles, it's best to just move them up to your forehead. Keep the cap on fully, making sure the googles don't pull it up.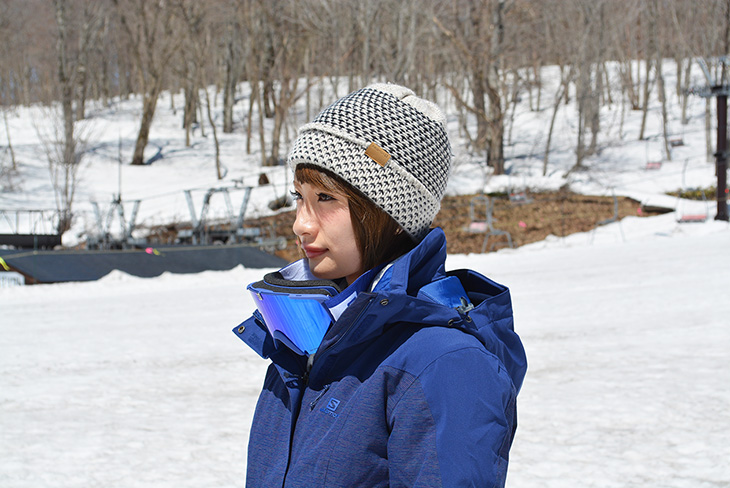 If you're taking off the goggles on a lift, avoid putting them around your neck. The lenses could get cloudy with your breath, or the breath could form ice on the lenses and disrupt your vision.
How to put on your gloves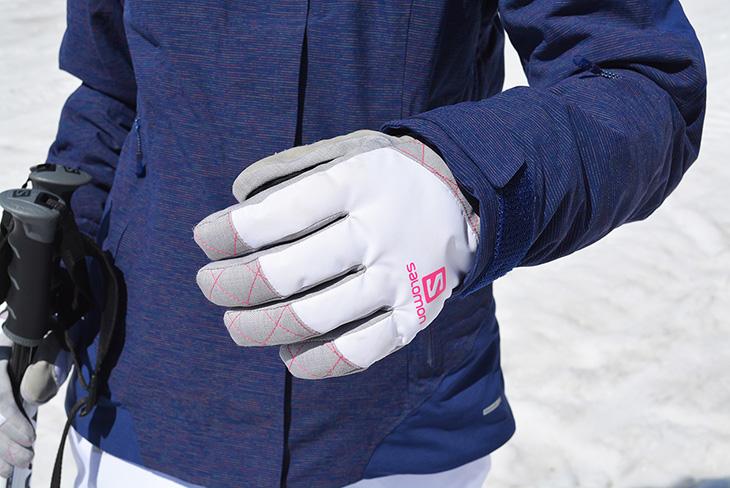 Tucking the cuff of your glove into your skiwear sleeve will look neat. This is easy enough to do, as you just need to put the cuff of your jacket sleeve over the glove. Next, tighten the cuff of the sleeve jacket with the adjustment feature to prevent snow from entering the sleeve.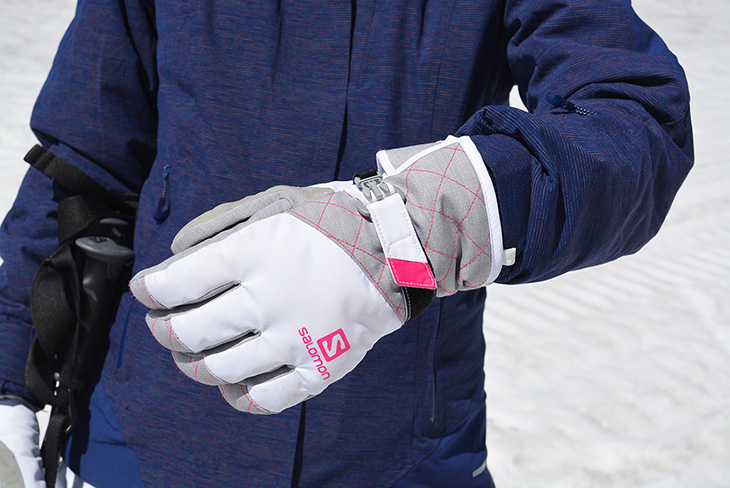 Pulling the glove cuff over the end of your jacket sleeve doesn't look quite right with all that excess material flapping about. What's more, it'll take more time to put on the glove.
Other items to consider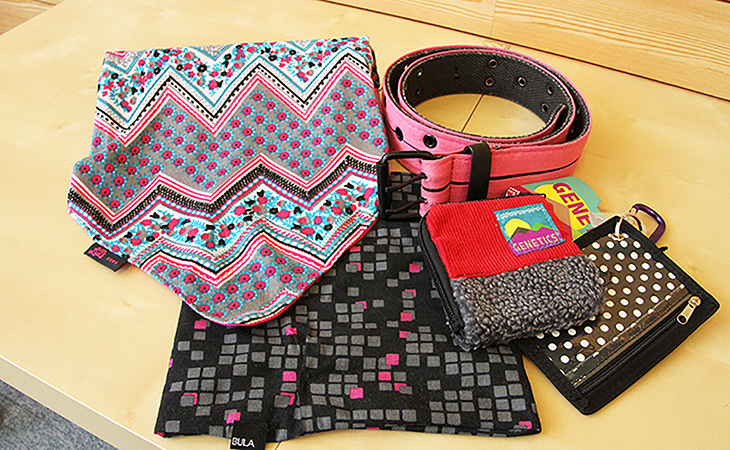 There are also some other items that'll come in handy. A belt is essential to fit the pants to your waist. Face masks or neck warmers are also handy for preventing facial sunburn or keeping your neck warm. And a lift pass case can be used not just for the lift pass, but also as a mini pouch for storing coins.
Snow boots are convenient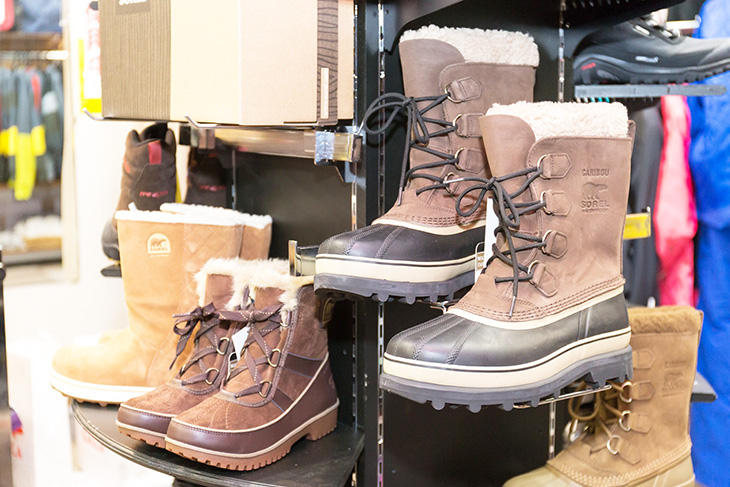 Snow boots come in handy when you walk on the snow to the ski piste. The boots are long, prevent snow from entering, and are waterproof. They're also padded inside to keep your feet warm and comfortable on the snow. Perfect for families who plan to play in the snow.
photo & text : Chiho Kuriyama