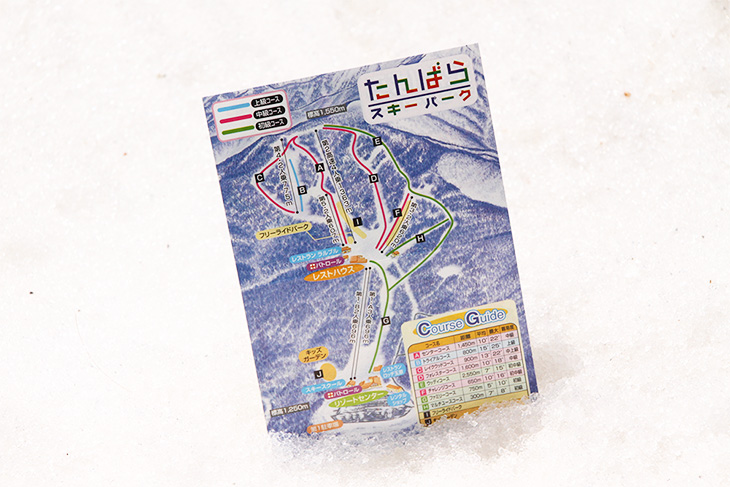 When you visit a ski resort, get a piste map. The map shows whereabouts of the runs, lifts, restaurants and washrooms, and you will get a full picture of what the ski resort is like.
Where to get the piste map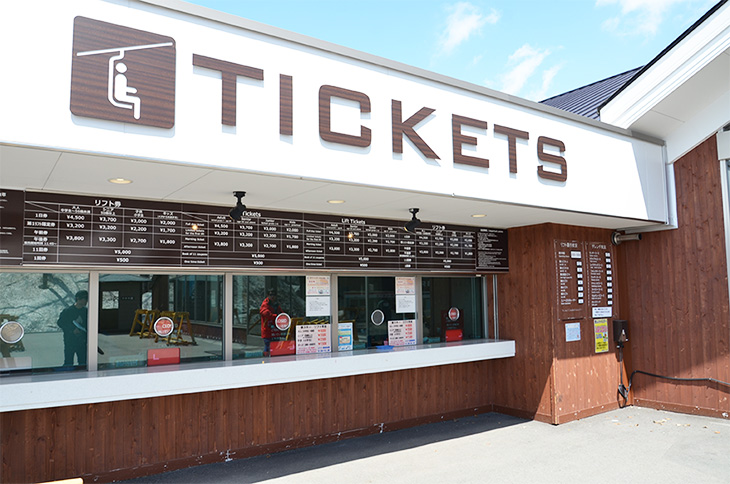 The piste map will allow you to move from one place to another efficiently at the ski resort. You can get it at ticket counters, restaurants and kiosks. If you don't see it, ask the staff of the ticket counter for a copy.
Features of a piste map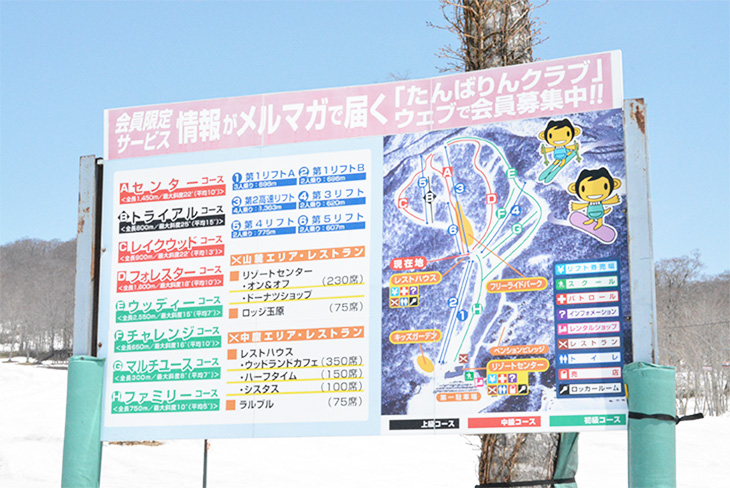 The piste map shows the layout of runs, lifts, and buildings. You'll know the skill level and name of each run, and if you compare the map with the signboard on-piste, you can see where you are.
Understanding the map icons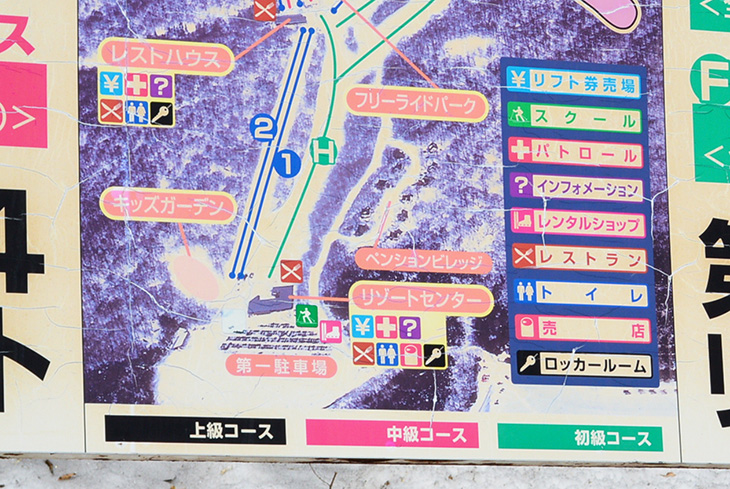 The restaurants, washrooms and kiosks are indicated on the map with different icons. Even if you're a tourist from overseas and can't read Japanese, you can see where the facilities are from the icons.
Ski run skill levels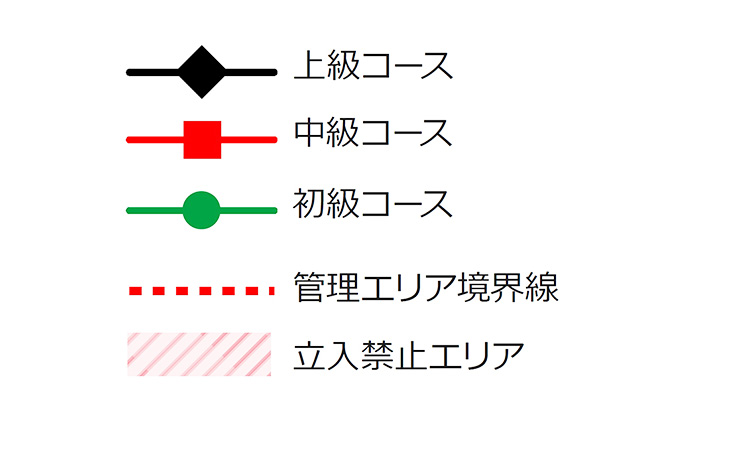 The runs on the map are color-coded to show whether they are for beginners, intermediate or advanced skiers. The colors used vary by each ski resort, but if you look at the map you can instantly see if the runs are beginner, intermediate or advanced. Be sure to take note of which areas are off limits.
How to use the map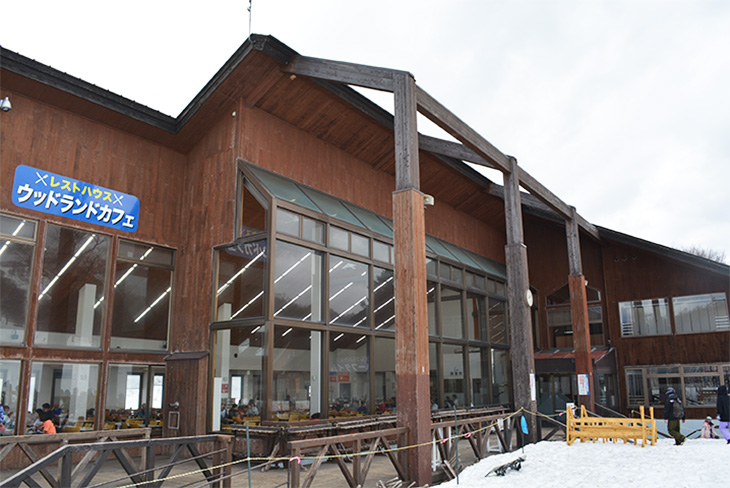 Once you see the entire layout of the ski resort from the map, you will know which run or lift to take to get to your destination. The map will be convenient when you decide where to meet with others, or consult about which restaurant to have lunch or take a break at.
Choose a run from the map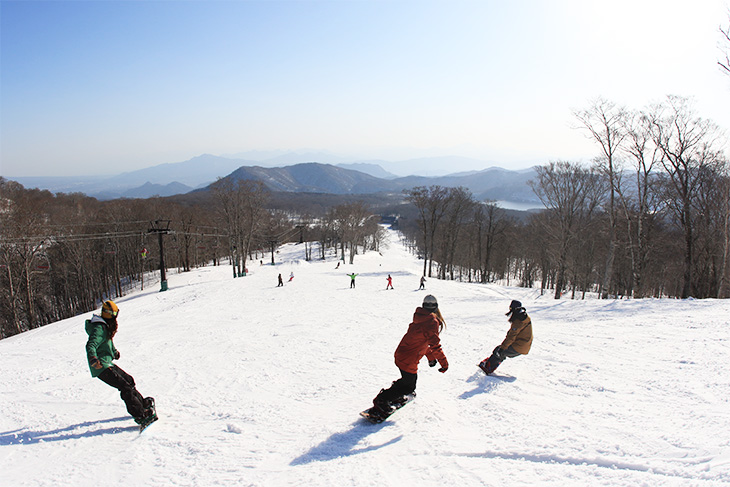 Beginner, intermediate and advanced skill levels indicate the difficulty of each run, and can be checked on a piste map or on-piste signboards. If you're not confident about your skills, it's best to avoid steep runs for advanced skiers, and instead enjoy beginner's runs at your own pace.
text : Chiho Kuriyama