When is the winter sport season?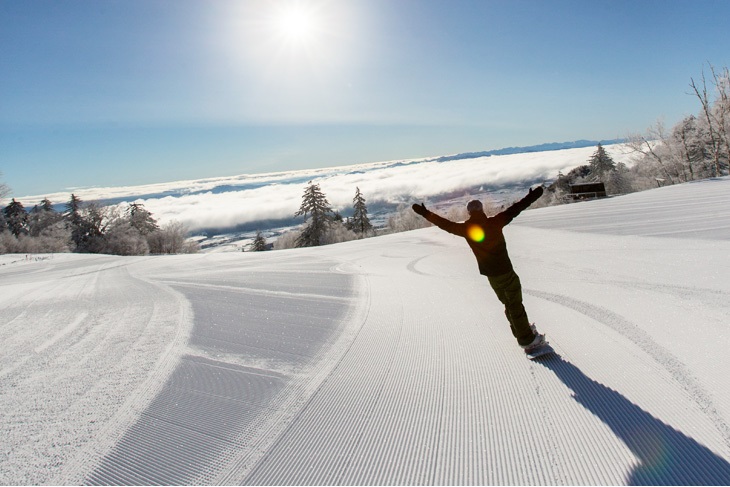 Most ski pistes operate from November to the end of March. Snowfall starts at different times in Western Japan, Eastern Japan and Hokkaido, but in most cases ski resorts start opening in mid-November, and close around the end of March. Ski resorts with abundant snowfall operate a little longer.
Some ski resorts open from October with artificial snow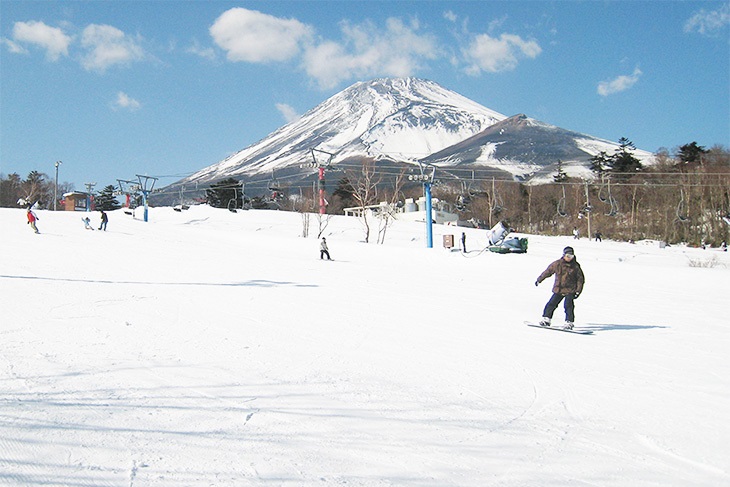 Some ski resorts open early, thanks to artificial snow-making. The ski resort famous for opening earlier than any other in Japan is Snowtown Yeti in Shizuoka. You can enjoy skiing and snowboarding from mid to late October each year.
When is peak season?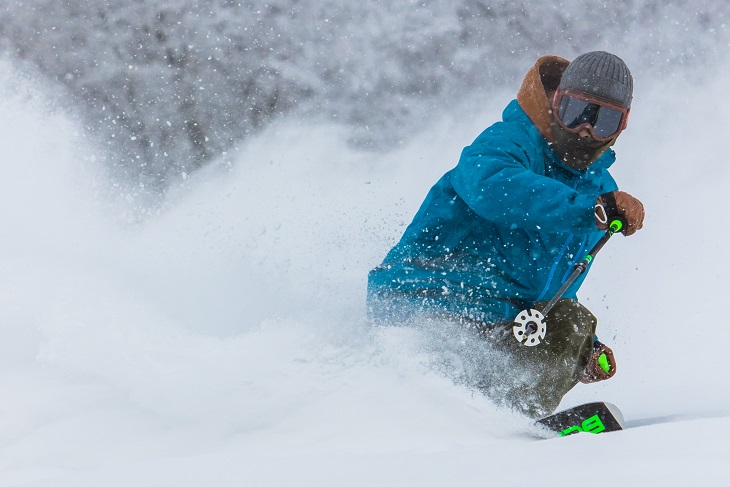 Ski resorts' peak season is mid-January to early February. There's a lot of snowfall during this time, and it is good-quality snow, including the irresistible powder snow. But it's also a period with lots of snowy, severely cold days.
Climate stays stable and warm from March onward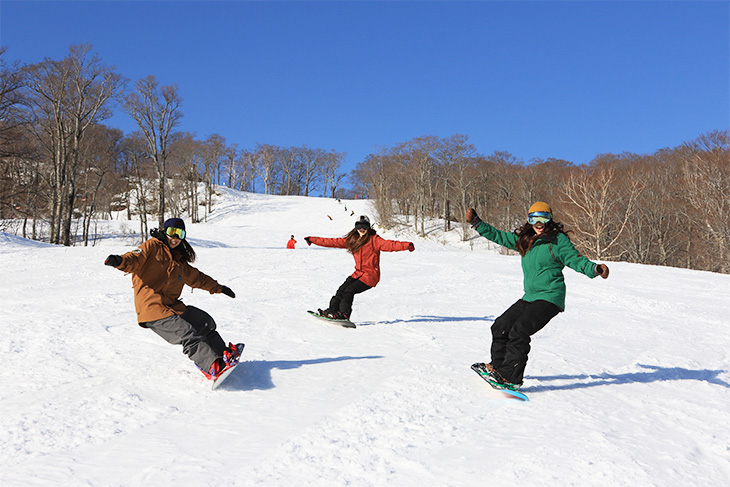 In March, the climate stabilizes and you begin to see more warmer days. Being the spring break, it's also a popular time for students and families to visit ski resorts. In Western Japan and around Kanto the snow starts to melt, but in high-elevation areas like Tohoku, Hokkaido and Nagano, snow conditions remain relatively stable.
Winter sport is possible until late May in areas of heavy snow cover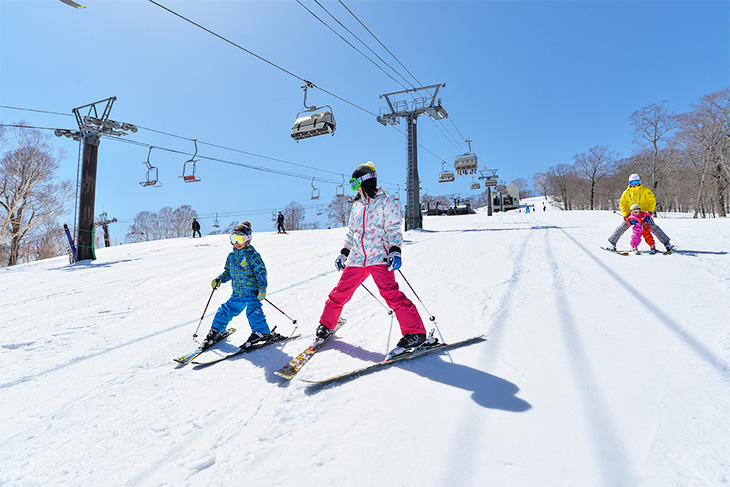 The snow stays around longer in areas of heavy snow cover, so conditions can remain excellent for skiing and snowboarding with lots of snow on the runs past April. As it gets warmer, fewer runs will be open, but some ski resorts stay open until late May.
text : Chiho Kuriyama