Playing in the snow & facilities and services for kids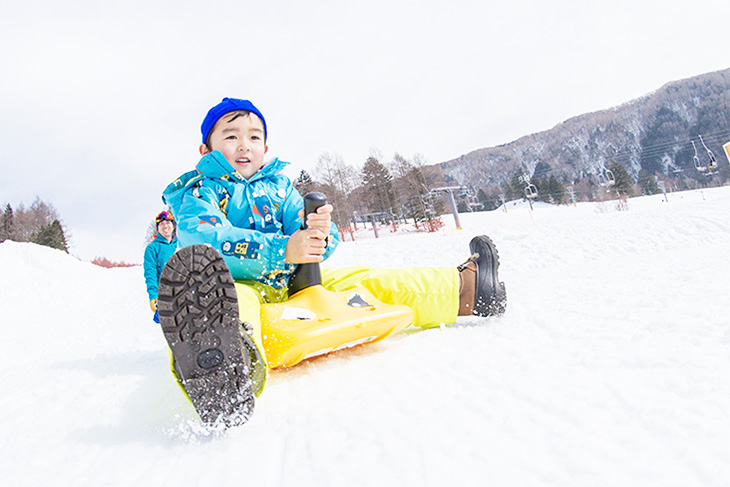 Visiting ski resorts with kids always makes for fun memories. Even if you don't ski or snowboard, you can play in the snow and relish what nature has to offer. If you have kids, consider visiting ski resorts with fun places for kids to play, like a kids' park and kids' room. Ski resorts that are easy to reach by car or train, and feature gentle runs for children to enjoy safely are ideal choices.
Playing in the kids' park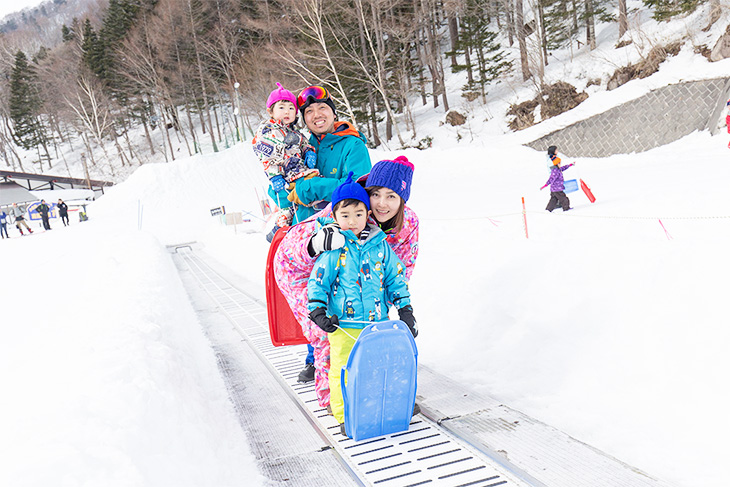 A kids' park is an area where kids can enjoy sledding, tubing and other activities. It's safe for children thanks to nets that fence it off from the pistes. There may be snow escalators to help kids ascend the gentle the slope easily, and equipment like sleds and tubes are also available for rental. Some ski resorts offer free entrance to their kids' park. You'll find plenty of fun equipment, including a variety of sleds, and lately the popular snow striders, to keep the young ones entertained for hours!
You can play with snow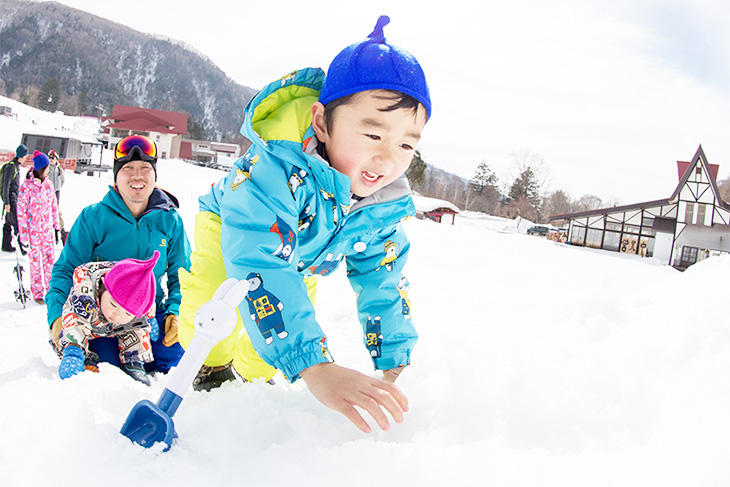 You can also enjoy playing with snow in the kids' park, making snowmen, a snow mountain, or snowfighting. It's the perfect spot where even small children unable to ski or snowboard can have a ball. The kids' park is also a great way to familiarize kids with snow before they move on to skiing and snowboarding.
Indoor play equipment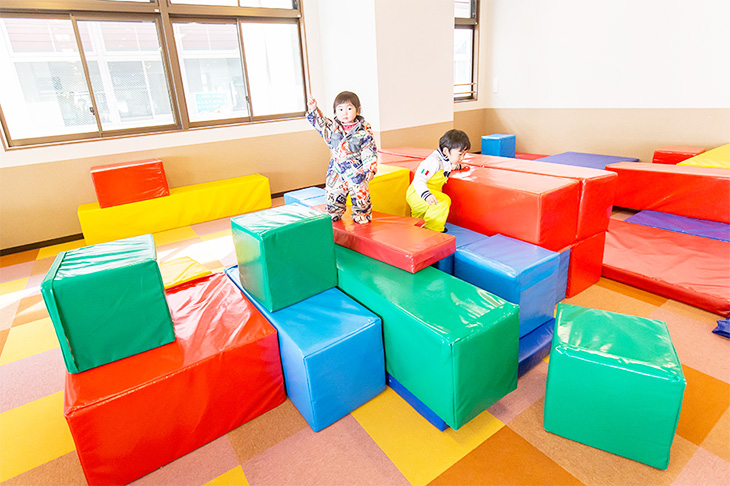 The kids' room is a room with all sorts of equipment for children, like toys and picture books. Kids can take off their boots in the heated room, relax and roll around on the floor. Parents are welcome there to relax with their kids while taking a break from the outdoors. Ski resorts also offer different activities to keep kids engaged, such as anime film showings.
Some kids' rooms have nursing rooms and diaper decks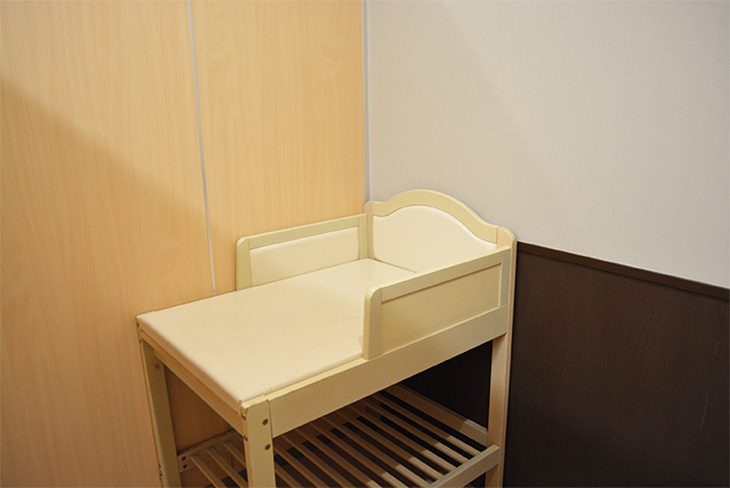 One of the concerns for mothers with infants is where they can breastfeed. Private rooms with nursing facilities and diaper decks are of great help. Ski resorts popular with families are adequately equipped with such facilities.
Childcare service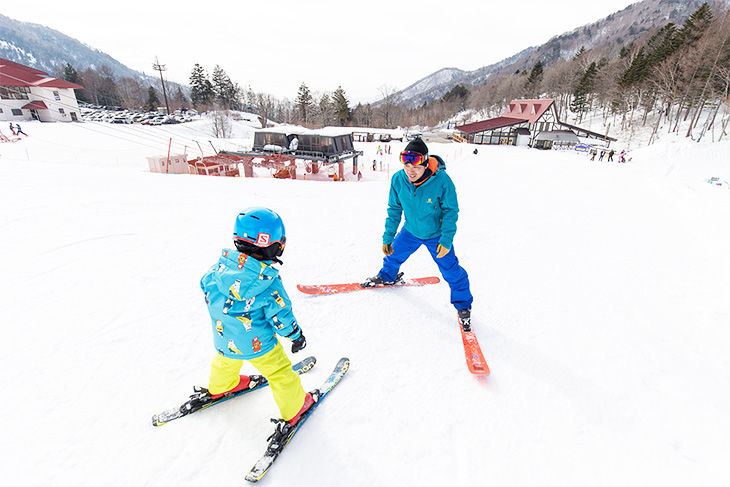 Many ski resorts have childcare facilities. This means as parents and guardians, you can ski or snowboard to your heart's content, safe in the knowledge that your kids are having fun playing in the snow or with other kids, all under careful supervision of the resort's childcare staff.
Daycare centers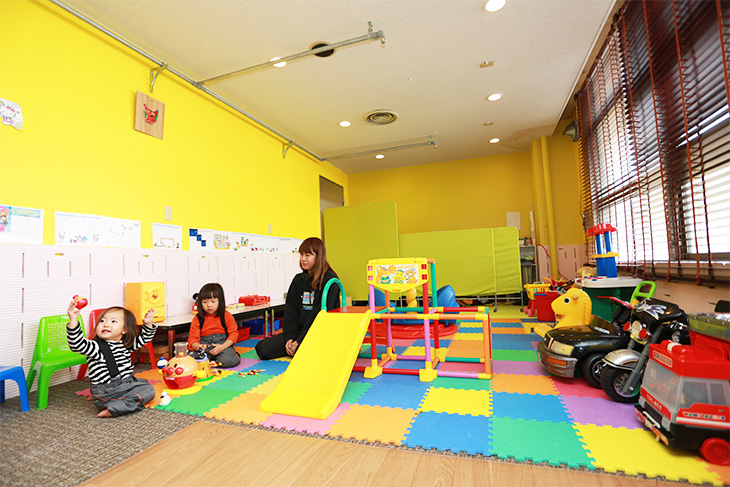 One of the facilities for kids is daycare centers. Full-time staff watch over your kids, read them picture books and play with them. There are many different options you can choose from. Some involve playing with the snow, some include lunch. Most of them need booking advance, so call the ski resort if you're thinking about using them.
Kids' school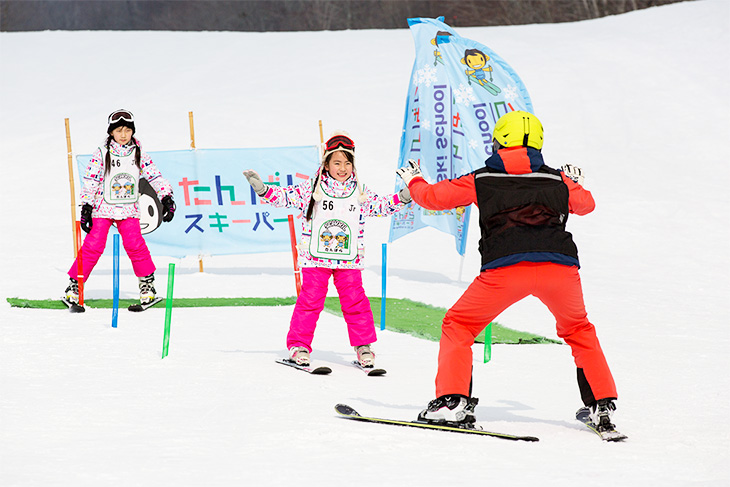 Some ski resorts have special kids' schools. The schools are split into several classes by age and skill level, and kids can enjoy lessons with other kids of the same age group.
Kids' activity program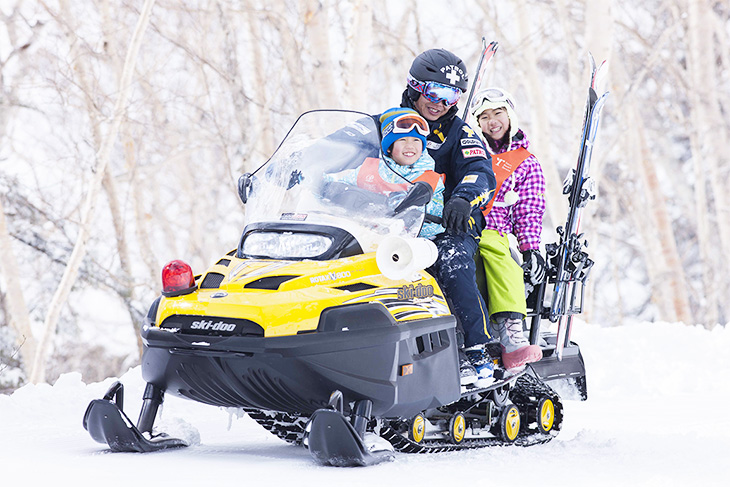 Some ski resorts have special plans for kids to help them play with the snow, stroll in the forest, or get in touch with the nature of the winter mountains. Why not book your kids into one of these programs to give then an experience packed with winter fun?
text : Chiho Kuriyama