What's dining like on-piste?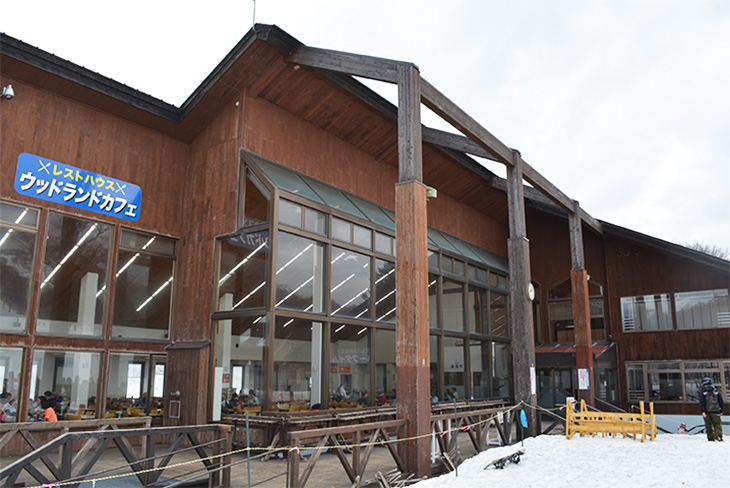 Visitors to ski resorts can take a well earned break with lunch in the resort. Lunch is usually available at the base center on-piste, and some large-scale pistes are scattered with several restaurants at the summit or mid-climb. Many restaurants offer various special touches, such as homemade dishes or use of local ingredients.
On-piste restaurants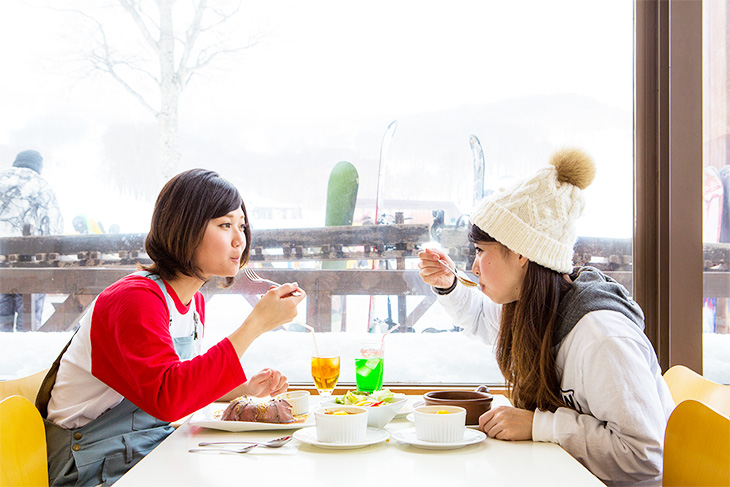 These restaurants offer a variety of dishes, from set menus to rice bowls to steaming hot noodles. Some are operated by the ski resort, and some by individual owners. Most times you'll discover that restaurants run directly by the ski resort offer meals included in the lift ticket. If you have such an inclusive ticket, be sure to check what it covers.
Some restaurants offer popular local dishes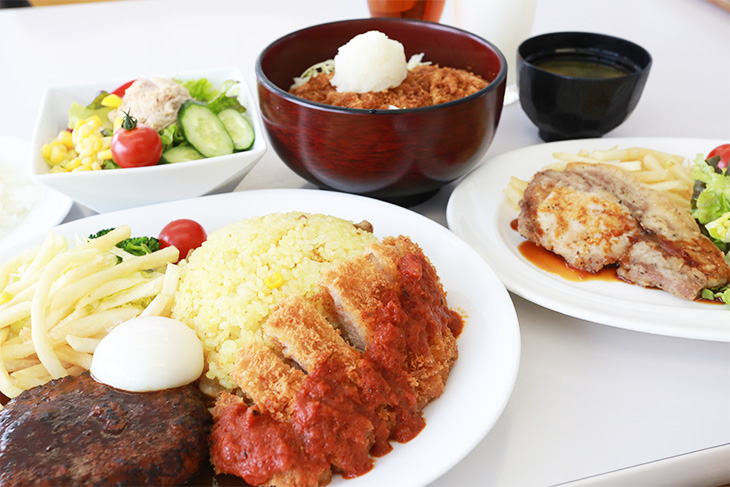 Many ski resort restaurants offer popular local foods. Even rice bowls and ramen that resemble any other might come with regional flavors. Knowing the resort's local food will make your lunch all the more special.
A tantalizing variety of sweets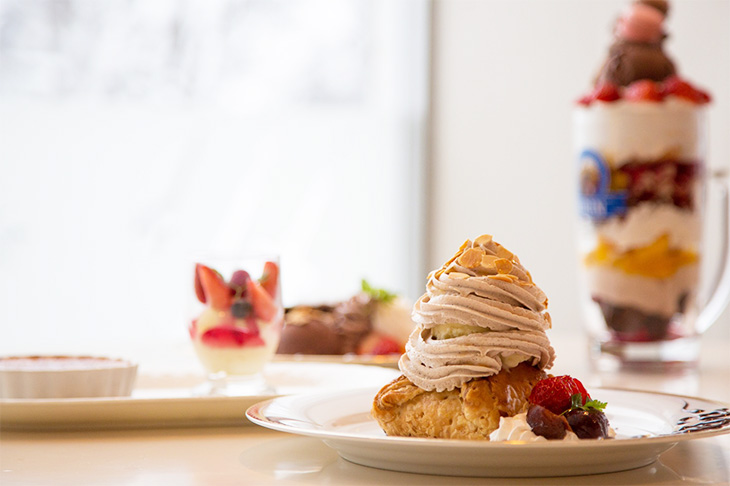 Restaurants also offer a tantalizing variety of sweets, including cake, soft-serve ice cream, crepes and donuts - perfect for when hunger pangs strike. There's usually a satisfying café menu for a relaxing tea break, too.
Kids' menu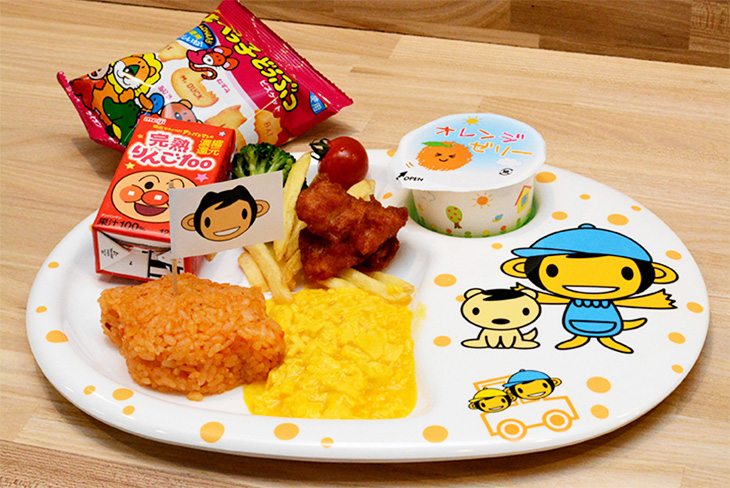 Some restaurants offer a kids' menu, like a kids' plate. If your young one has any food allergies, please consult the restaurant staff.
text : Chiho Kuriyama