Enjoy Myoko's hot spring town! Discover local food and recommended Japanese izakaya bars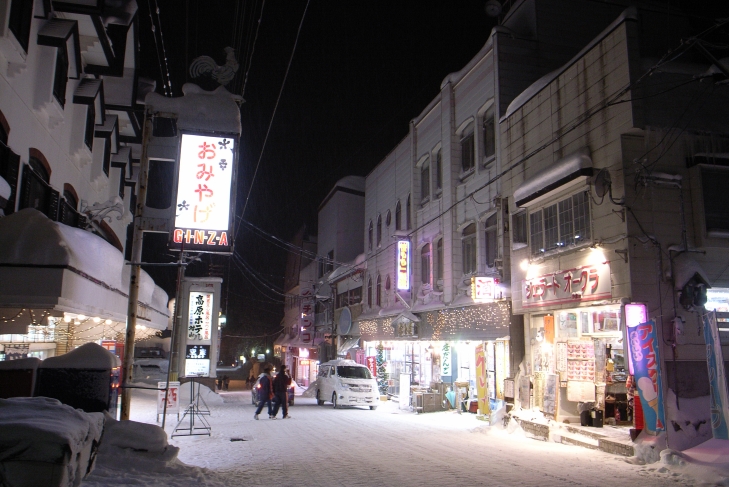 The ski resorts in Myoko are close to the hot spring towns and allow easy strolls in town. A great way to enjoy your trip is skiing and snowboarding during the day and hopping over to a restaurant in town for lunch, and at night trying out some Japanese izakaya bars and Western-style bars near your hotel. The dishes served at local restaurants and bars hold their own when it comes to originality and flavor, attracting Japanese and overseas tourists. In recent years more restaurants have been introducing English menus due to the increase of overseas tourists.
Arakin Ramen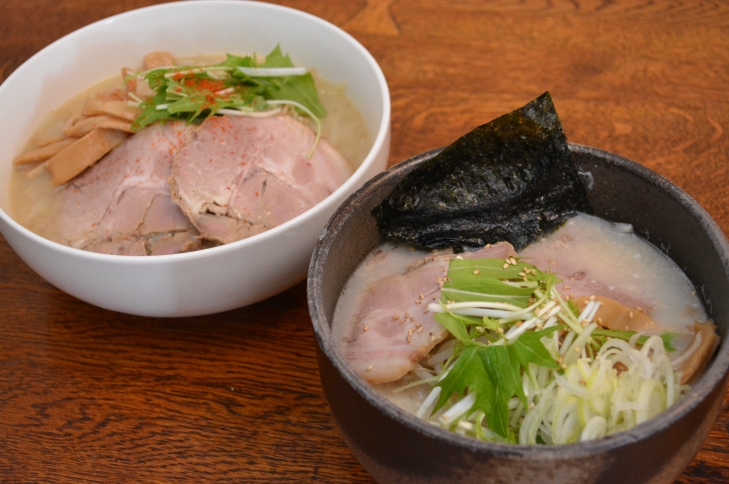 This ramen bar is close to Ikenotaira Onsen Ski Resort. The tasty soup is both rich and light, with mild Echigo miso soup simmered with kombu seaweed. The ramen comes with special homemade grilled pork. The photo shows pork ramen in salted soup and pork ramen in miso soup.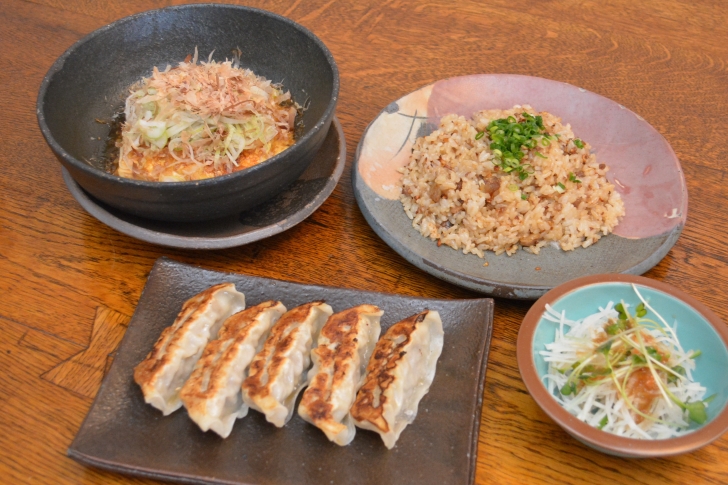 Despite being a ramen bar, it has a full range of alcoholic drinks and snacks, and doubles as great Japanese izakaya-style bar at night. The special gyoza dumplings are also the pride of the restaurant, much loved by overseas visitors.
Myoko Kogen Beer Tatra-kan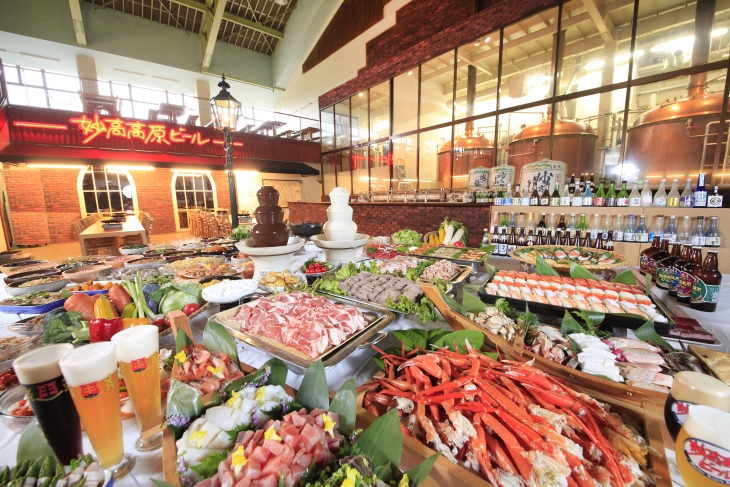 Tatra-kan is a restaurant reminiscent of a European city. It holds a buffet dinner every day (reservations only, for a group of two and up) with a host of mouth-watering dishes, as well as a buffet lunch on weekends (no reservations needed). It sits adjacent to the Myoko Kogen Brewery, whose brews, made from pure Myoko Kogen spring water, are served fresh at the restaurant.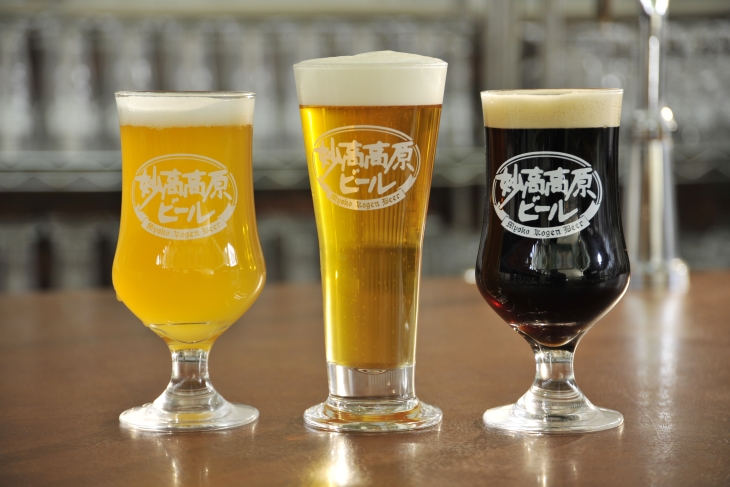 Myoko Kogen Beer comes in three varieties: Pilsner, Weizen and Dark Lager. The restaurant has a 90-minute all-you-can-drink offer.
Bincho charcoal yakitori Asagao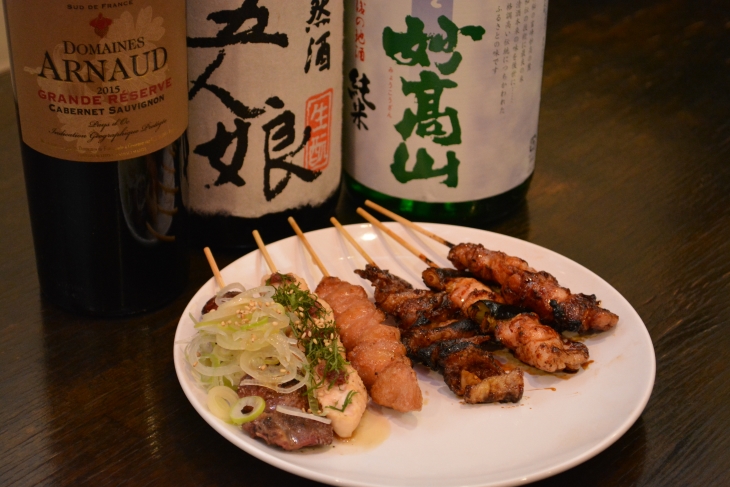 This yakitori (Japanese barbecued chicken) restaurant offers carefully selected chicken and seasonings. The chicken, raised in Japan, has an irresistible natural flavor, grilled carefully over Bincho charcoal and simply flavored with a homemade sauce of classic soy sauce made from domestic soybeans and additive-free mirin (Japanese rice wine) as well as Himalayan rock salt. The restaurant also features a carefully chosen range of alcoholic drinks from organic bio wine to sake made with organic rice.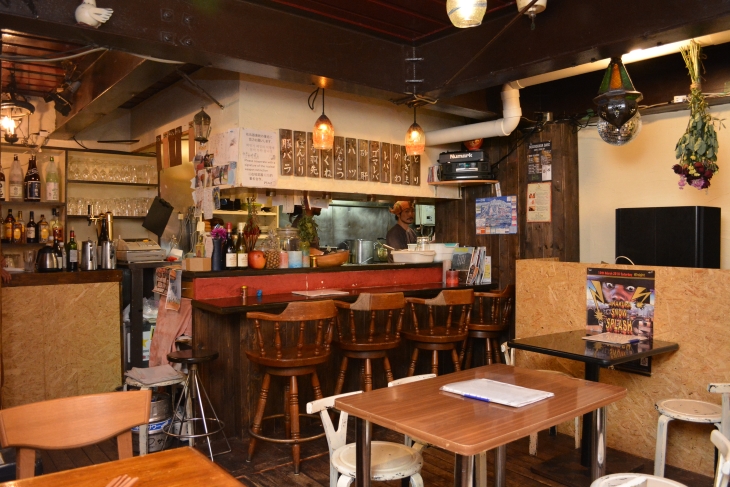 The restaurant has a Western look, much like a bar. Sometimes it hosts live music performances.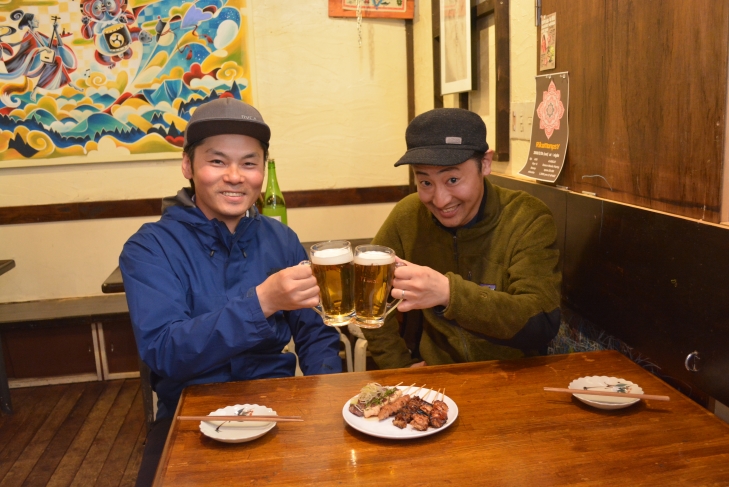 Located in Akakura Onsen, an area with lots of hotels, the restaurant welcomes many repeat visitors. It also offers a takeaway menu.
SkateBar Tsunagari Sakaba Shusho Kantei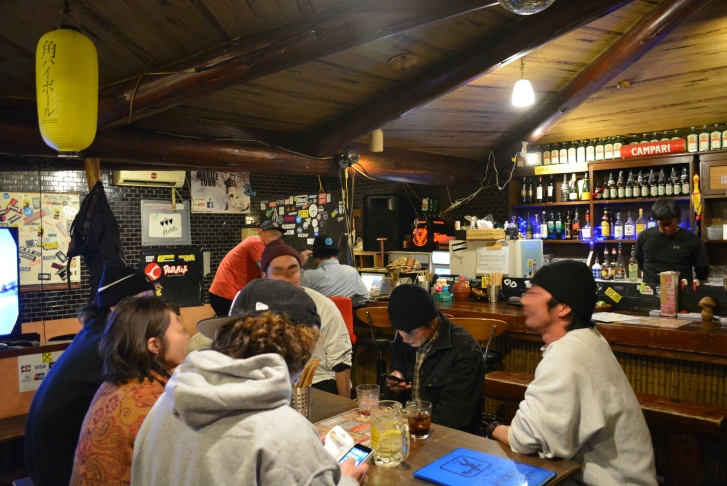 This lively bar plays videos and has musical equipment. With the owner being a professional snowboarder, the bar even features a skating ramp. Welcoming people hanging out with their friends every night, this bar regularly hosts all sorts of events.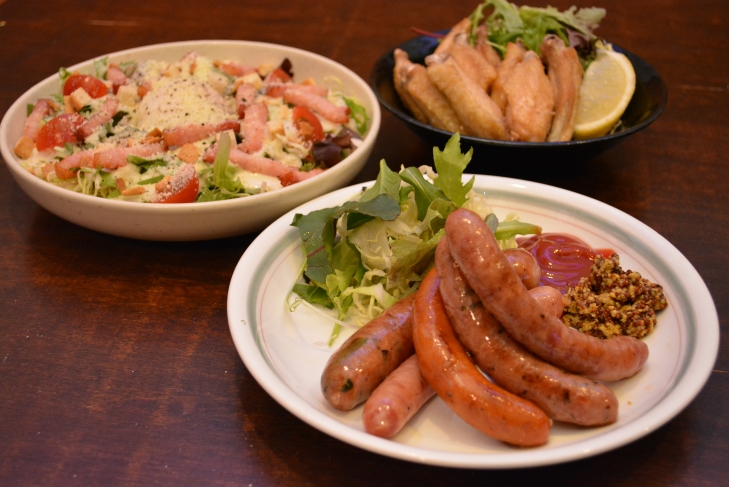 The recommended dishes are assorted sausages with minimal additives from Kinchan Ham Studio, chicken wings and many other hearty meat dishes.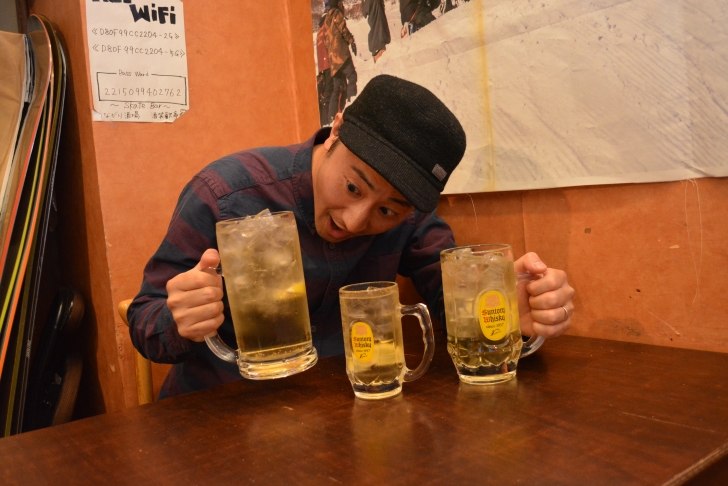 The highball comes in medium, mega and one-liter giant sizes. The bar hosts a championship where you can compete on how many giants you can down. Apparently the current record is 14.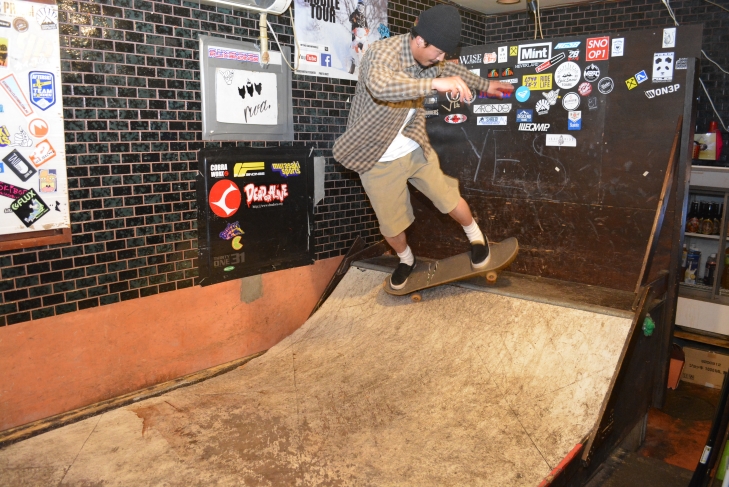 The only bar in Myoko with a skating ramp!
photo & text:Chiho Kuriyama
Facility Information
Arakin Ramen
Address

2417-15 Sekigawa, Myoko-shi, Niigata 949-2112
Myoko Kogen Beer Tatra-kan
Address

Ikenotaira Onsen, Myoko-shi, Niigata 949-2112
Bincho charcoal yakitori Asagao
Address

476 Akakura, Myoko-shi, Niigata 949-2111
SkateBar Tsunagari Sakaba Shusho Kantei
Address

34-1 Akakura, Myoko-shi, Niigata 949-2111
Map