Local choices! Cool restaurants and bars in Niseko
As well as supreme powder snow, Niseko offers great nightlife with amazing gourmet food and stylish bars. More restaurants and bars open each year, but here are four chosen by locals!
If you're a lover of fresh Hokkaido seafood: Ezo Seafoods!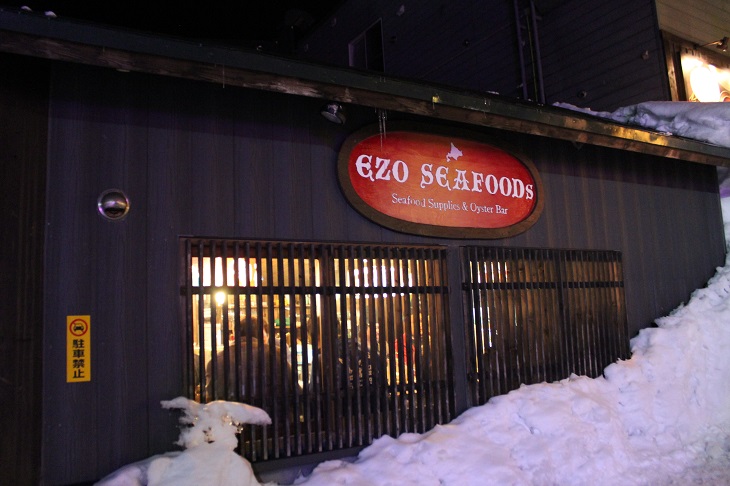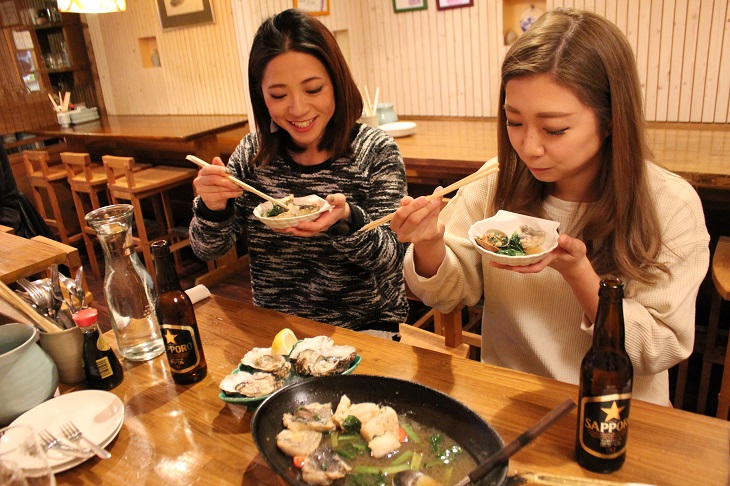 Hokkaido is synonymous with seafood. The non-Japanese owner sources fresh seafood from the market in Sapporo, so you can't go wrong!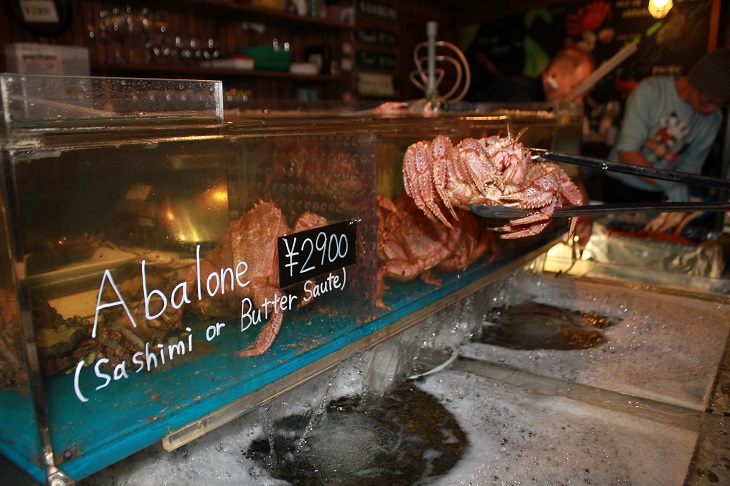 As you step inside the restaurant, it's impossible to miss the big fish tank and showcase. Pick the seafood of your choice from there and order it cooked your way.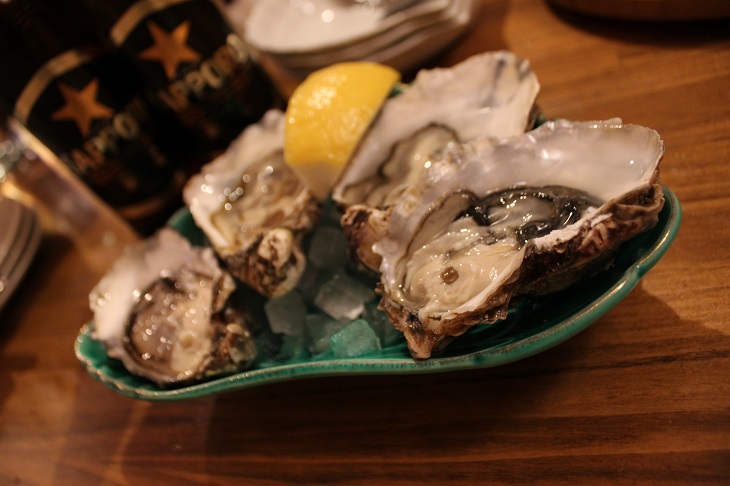 Apparently, fresh oysters and red king crabs are extremely popular with visitors from overseas.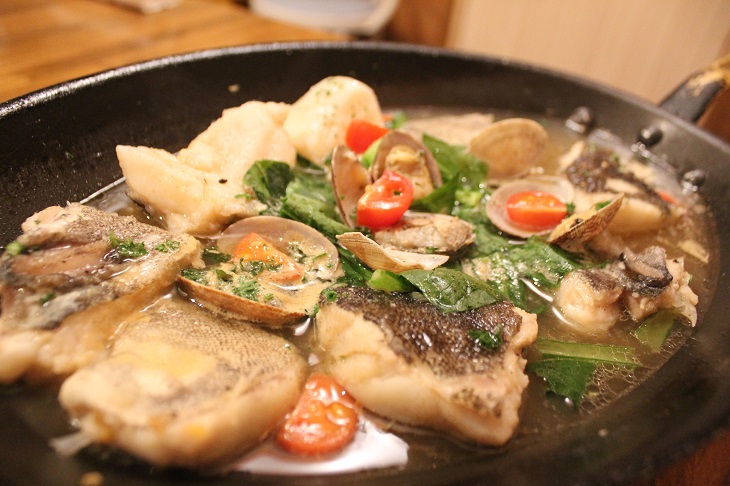 Try this cod aqua pazza, with a rich seafood flavor. Superb!
A stylish dinner that makes you feel like you're abroad: The Barn by Odin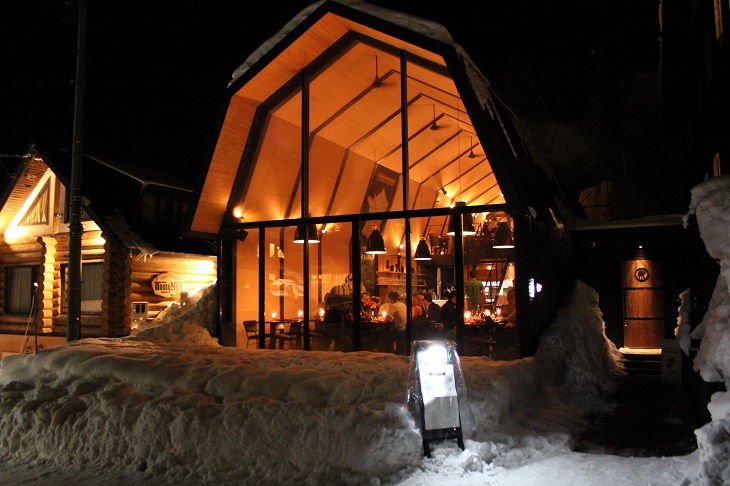 The bistro is this eye-catchingly stylish restaurant in the town of Hirafu.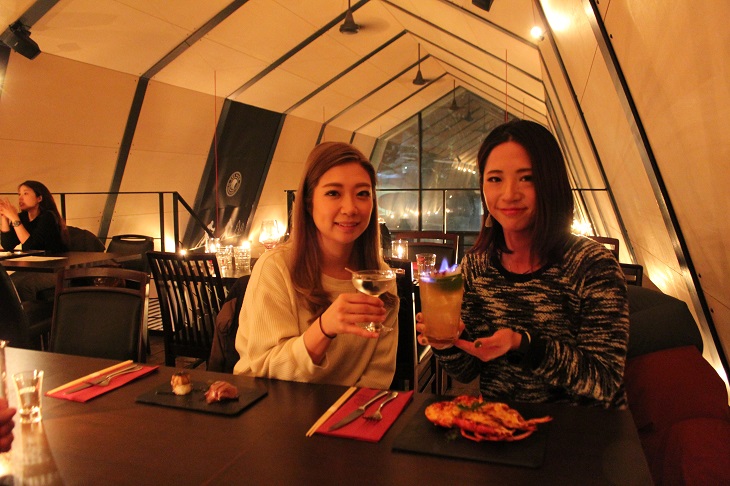 It looks fantastic and very different from many other Japanese ski resorts, thanks to its stylish exterior and interior décor, as well as countless tasty Hokkaido foods and pretty cocktails.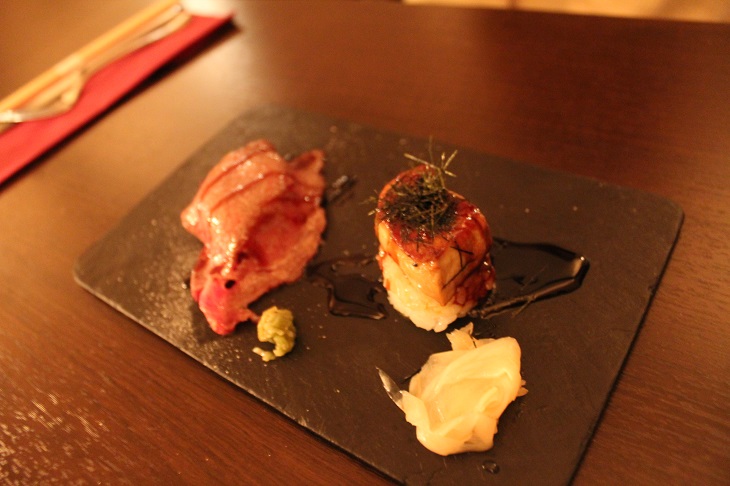 The seared wagyu beef sushi and sautéed foie gras sushi melt in your mouth. You won't be able to help but smile.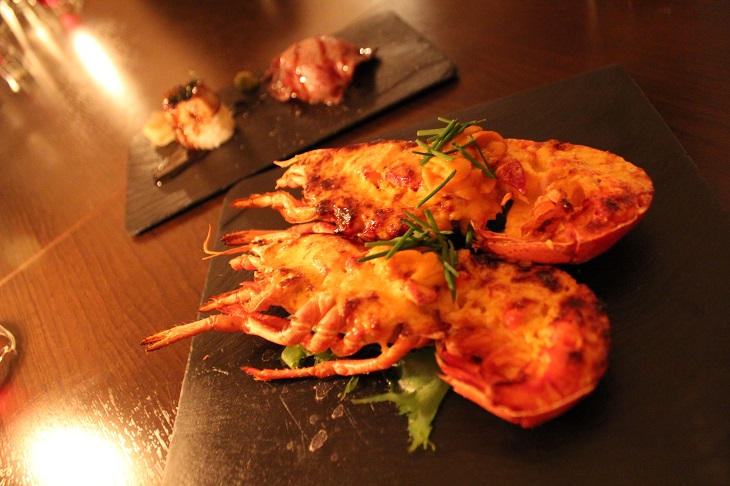 Do not miss the plump lobster that oozes a delicious natural flavor.
A tipple at a sophisticated bar: Toshiro's Bar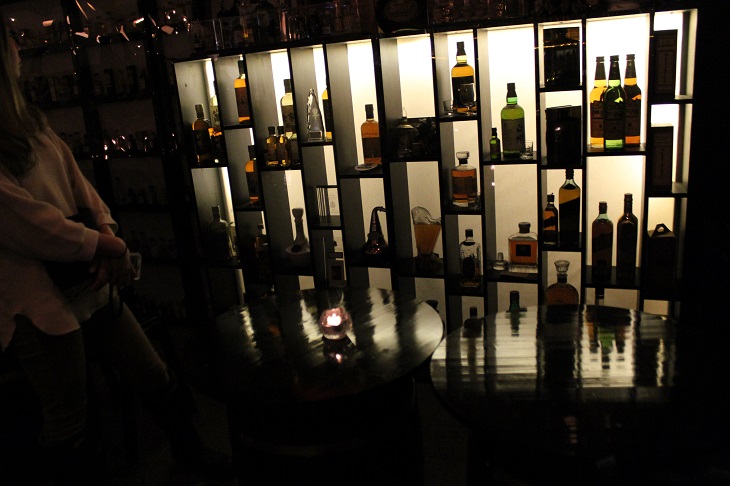 Inside this chic bar you will find over 400 bottles. In particular, it offers an excellent range of whiskies, including rare brands that you hardly see elsewhere!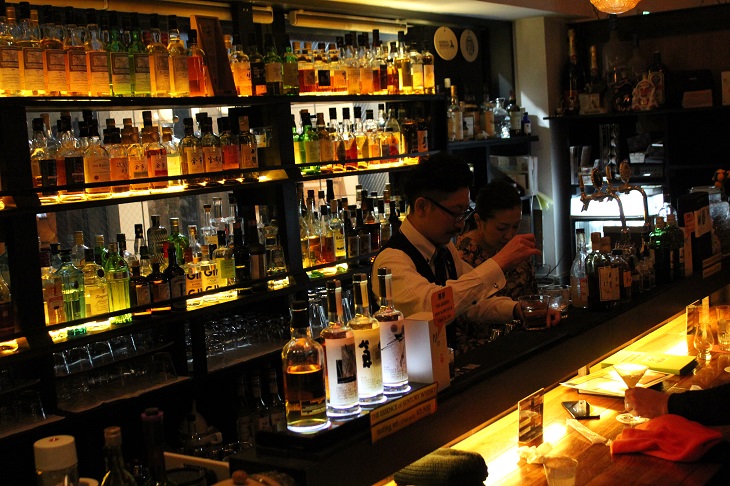 The owner was originally a hotel bartender, so you can ask him to make an original drink that's not on the menu. He can instantly come up with trending cocktails as well!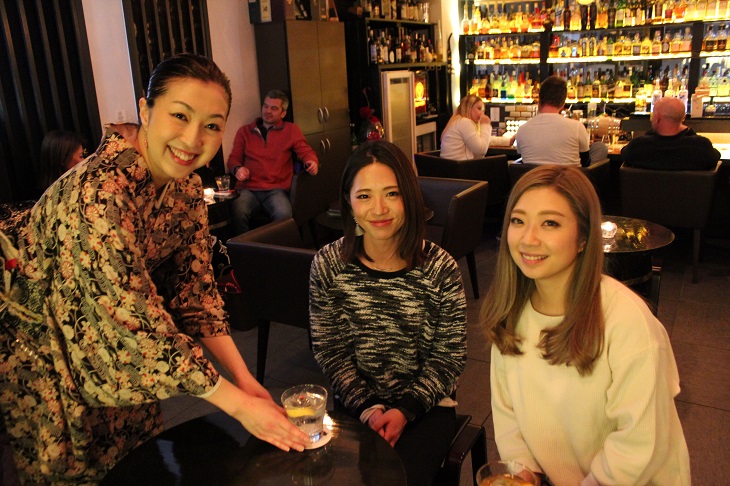 What's more, the lovely lady of the bar welcomes you with a smile in a nice kimono.
Busy and local: Bar moon!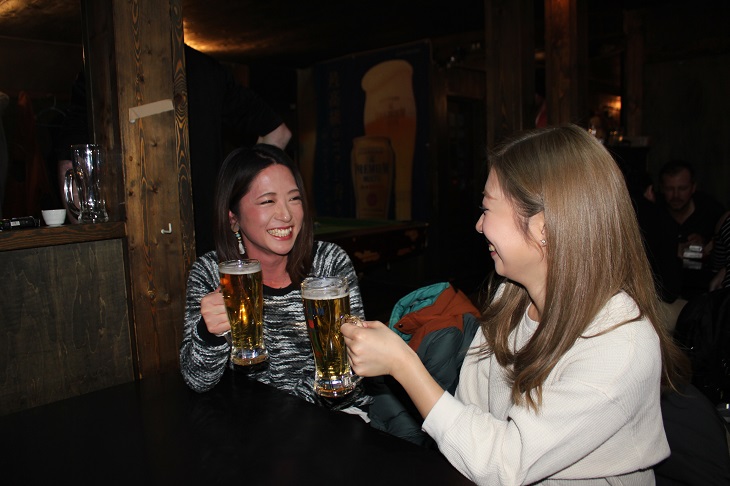 This bar is always busy with local residents and tourists. Anyone can try darts and pool there.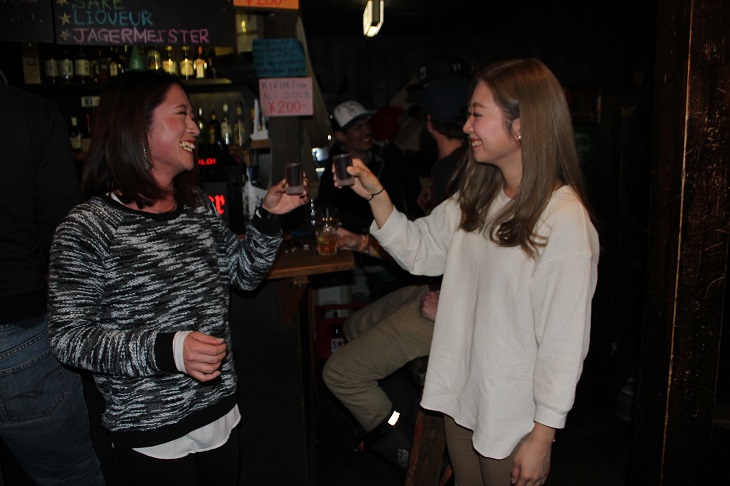 Such a homey atmosphere that before you know it you'll be enjoying darts with some foreign visitors who were complete strangers (laughing) 5 minutes ago. Down a shot and enjoy the evening!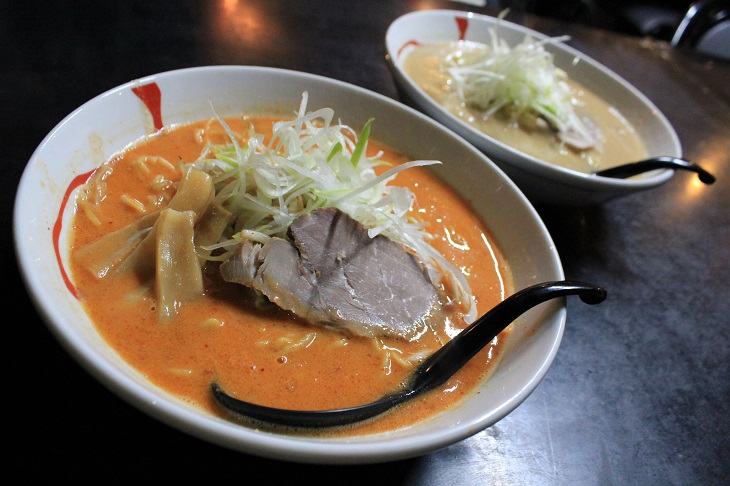 Ramen at this bar is also very popular.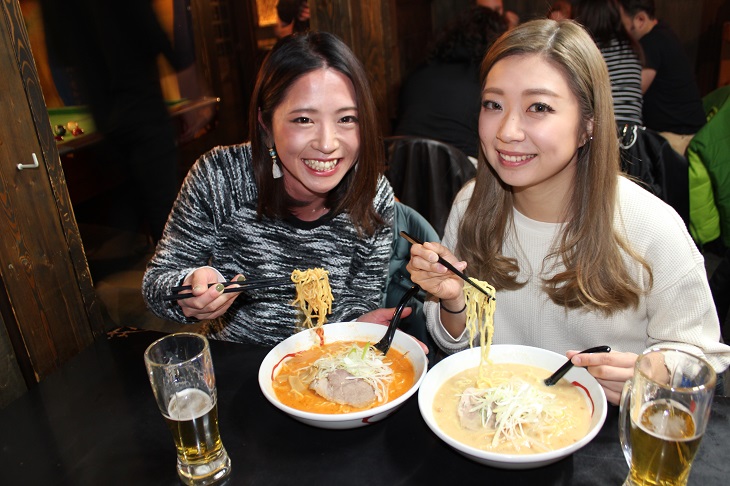 The Japanese way is to have a ramen after enjoying drinks! Check out DJ shows during the season.
photo & text: Natsuko Saito
Facility Information
Ezo Seafoods
Address

170-165 Yamada, Kutchan-cho, Abuta-gun, Hokkaido 044-0081
Notes

Closed: Mondays
The Barn by Odin
Address

170-323 Yamada, Kutchan-cho, Abuta-gun, Hokkaido 044-0081
Notes

Open all winter
Toshiro's Bar
Address

167-3 Yamada, Kutchan-cho, Abuta-gun, Hokkaido 044-0081
Notes

Open all winter
Bar moon
Address

167-23 Yamada, Kutchan-cho, Abuta-gun, Hokkaido 044-0081
Notes

Open all winter
Map