Winter experience program at Nozawa Onsen
2017/10/24
Nozawa Onsen Snow Resort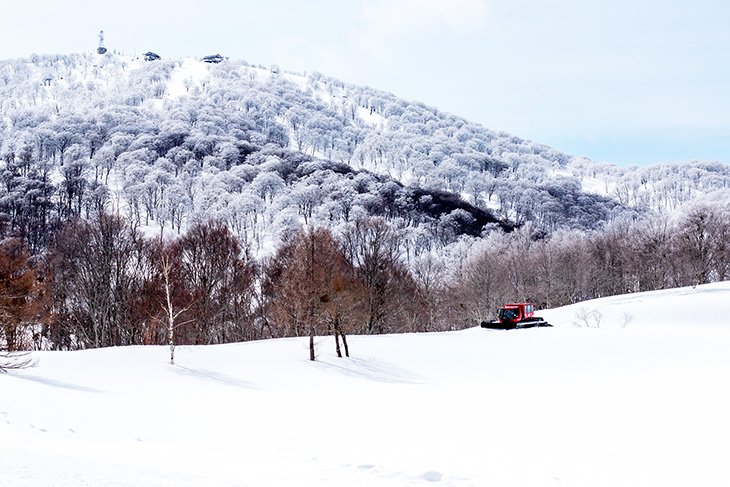 Welcoming many visitors not just from other parts of Japan but also overseas, Nozawa Onsen offers a feast of winter activities other than skiing and snowboarding. It's a great chance for people who don't do winter sports to casually enjoy nature amid the silvery-white snow. And for skiers and snowboarders, it's also a great opportunity to experience Nozawa Onsen from a different perspective. Programs include a snowcat tour and snowshoeing, only possible in places like Nozawa that combine abundant snow and pristine nature. Don't miss it!
Snowfield tour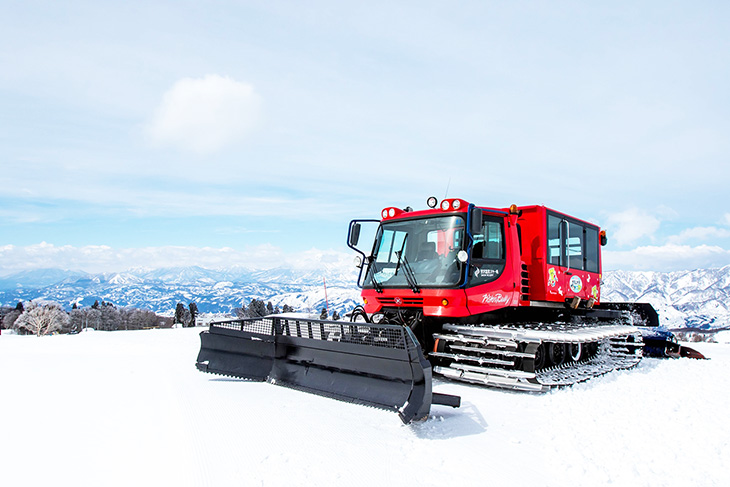 This tour takes you to untouched snowfields in a 16-seat snowcat. You'll often catch sight of local wildlife such as Japanese serows and hare, which makes the tour popular for families with young children. It's just 500 yen per person, and the ticket includes soft drinks, the guide and the snowcat ride (excluding gondola tickets). The tour takes 45 minutes, and is a rare chance to ride in one of these mighty tracked snowcats. A dramatic experience not to be missed.
Snowshoeing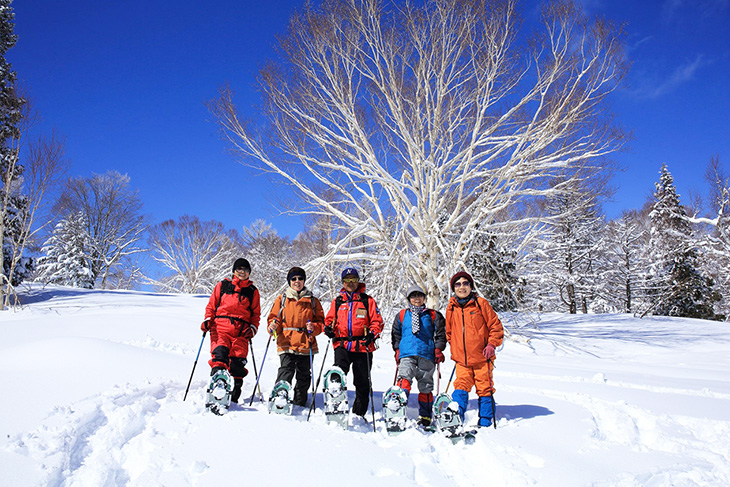 Snowshoeing is a relaxing stroll through the vast nature and pure air of Nozawa Onsen in snowshoes. The forest beside the ski piste opens up to a completely different world. There are four up-and-down courses, from A through D, so try them all to discover your favorite. You can rent snowshoes for 2,500 yen per adult, including poles and boots.
Nature-stroll snowshoe tour in a beech forest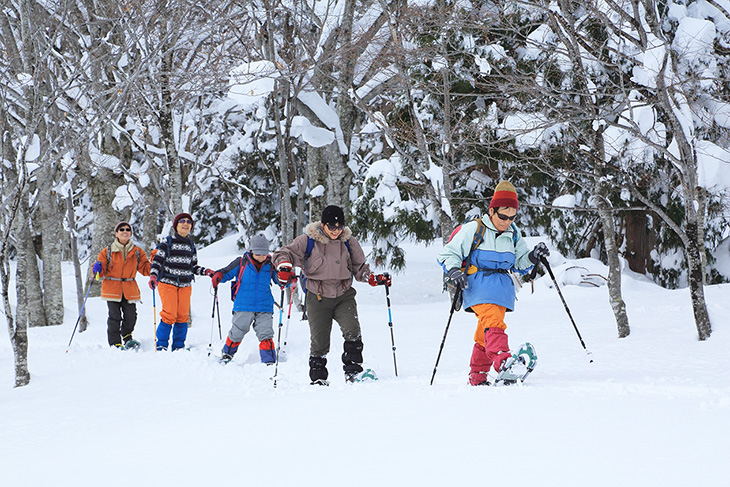 The nature-stroll snowshoe tour is a walk in snowshoes through a beech forest and fresh snow near the summit in the area near the resort. Here you'll enjoy magnificent scenery, the tranquil beech forest, and the feel of fresh snow. The tour starts from Yamabiko station, transferring from the Hikage gondola lift to the Uenotaira quad chairlift, and walking through the natural beech forest towards Lake Sutaka at the center of Uenotaira Highland, 1,300m above sea level. The tour includes a break and lunch, and takes about 4.5 hours. The 6,000-yen fee includes lift rides and snowshoe rental.
text : Kensuke Itahara
Facility Information
Nozawa Onsen Snow Resort
Address

7653 Toyosato, Nozawaonsen-mura, Shimotakai-gun, Nagano 389-2502
Map