Gourmet choices in Nozawa Onsen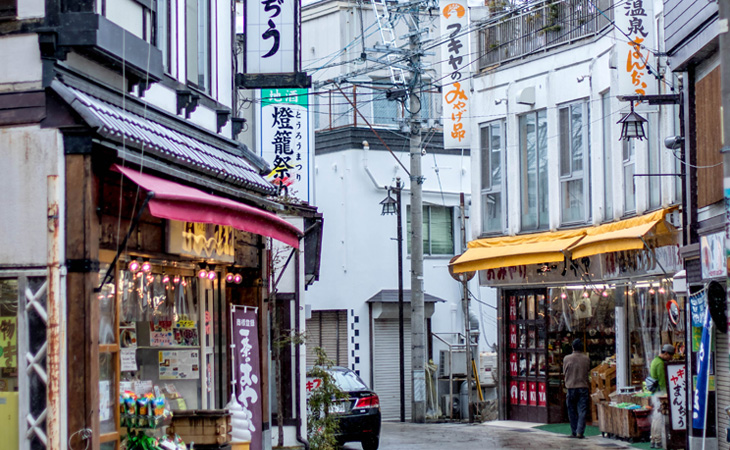 It goes without saying that Nozawa Onsen is amazing for skiing and onsen, but after a hard day out on the snow and soothing your body and soul in an onsen, you're naturally drawn to quell your appetite. In terms of food, when people hear the name Nozawa Onsen the first word that springs to mind is a vegetable called nozawana. Let's take a look at some popular dishes and gourmet food typical of the Shinshu region, that feature nozawana.
Nozawana recipes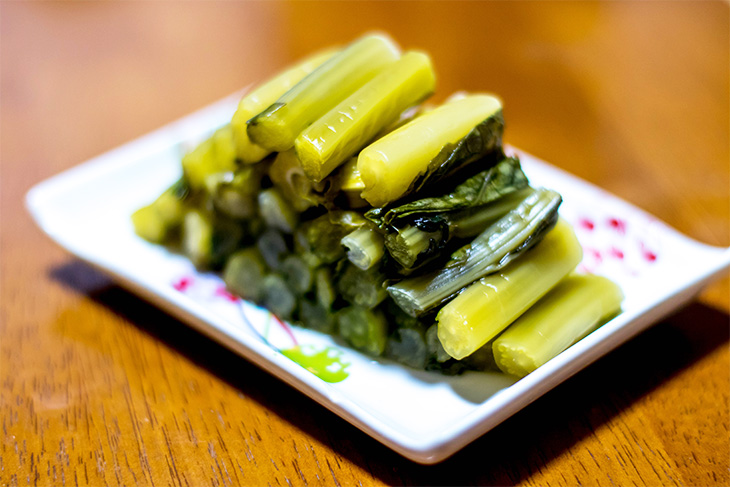 First, Shinshuites can't do without nozawana pickle. It's made by washing nozawana with onsen water in the public baths, draining the water well, and pickling it in a large stone barrel. The final taste varies by household. If the pickle is green and crispy it is lightly pickled, and if brown and has a mild and deep taste, it is the true pickle that becomes available from mid-December onward. The pickle is usually served as-is as a staple, but in Nozawa Onsen, it is also used in many dishes.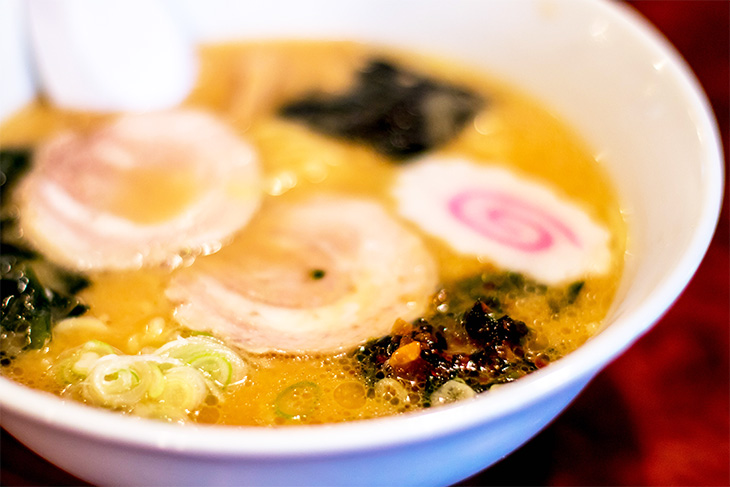 You'll find nozawana ramen at the restaurant Billiken Shokudo, and nozawana pizza also served at Billiken Shokudo and Resthouse Yamabiko within the ski resort.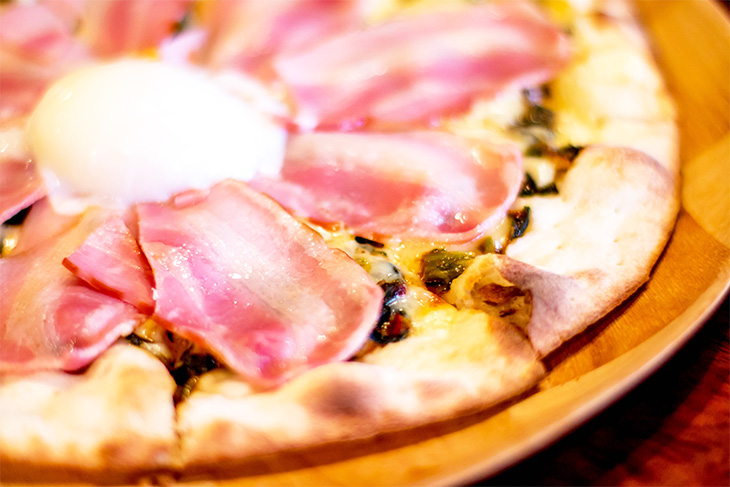 Nozawana goes beautifully with these dishes, and with its distinct flavor, it enhances the overall taste. Do give them a try as they are unique to Nozawa Onsen, with their symbolic nozawana.
Oyaki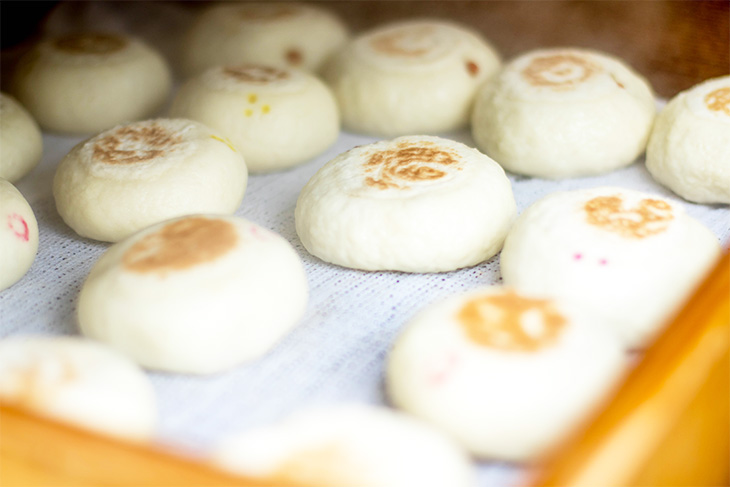 If you feel a little peckish, try oyaki, the soul food of Shinshuites. You can order them to go and enjoy them as you stroll through the onsen town. Oyaki is a dumpling, with thinly rolled wrappers made by kneading wheat or buckwheat flour with water, hiding red bean paste or vegetables inside.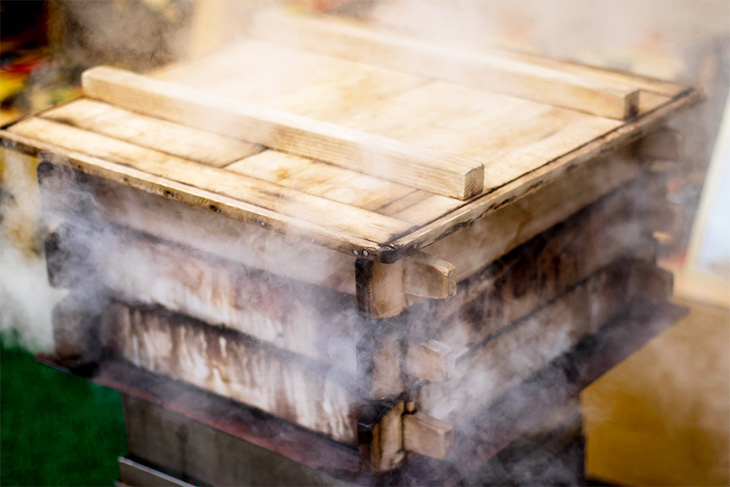 Fukudaya, on Oyu St, steam home-made oyaki before your eyes. The freshly made, warm and simple oyaki is delicious.
Onsen bun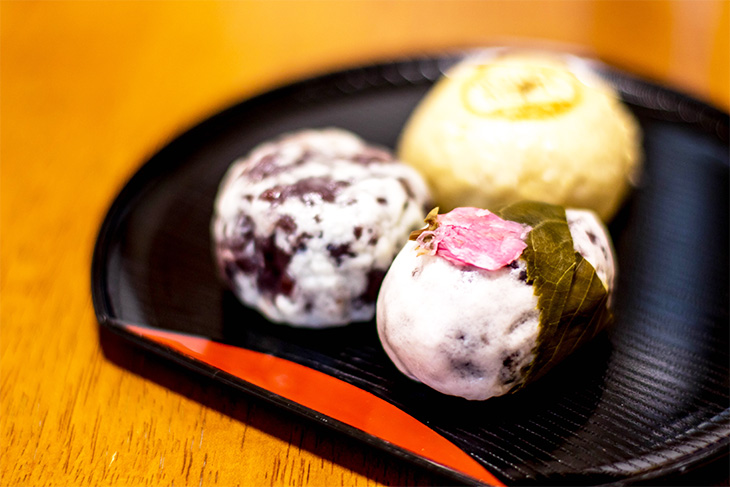 Onsen are associated with onsen manju ("buns") sold all over Japan. At Nozawa Onsen, the onsen buns from Fukiya, a traditional souvenir store established in 1904, are popular. Fukiya's buns feature a soft wrapper made with plenty of eggs and home-made sweet paste made 100% with red beans from Hokkaido, offering a taste unchanged since the day the store opened. These buns sell for 75 yen each. A variation of the basic bun contains chopped chestnuts inside the red bean paste, is also popular for its rich flavor, and sells for 108 yen a bun. Check out Fukiya because, apart from being a manufacturer and seller of the very popular buns, they also carry nozawana pickles, confectioneries, and regional crafts like wheeled pigeons.
text : Kensuke Itahara
Facility Information
Billiken Shokudo
Address

8757 Ogama, Toyosato, Nozawaonsen-mura, Shimotakai-gun, Nagano 389-2502
Resthouse Yamabiko
Address

8366 Toyosato, Nozawaonsen-mura, Shimotakai-gun, Nagano 389-2502
Fukudaya
Address

9515 Toyosato, Nozawaonsen-mura, Shimotakai-gun, Nagano 389-2502
Fukiya
Address

9350 Toyosato, Nozawaonsen-mura, Shimotakai-gun, Nagano 389-2502
Map