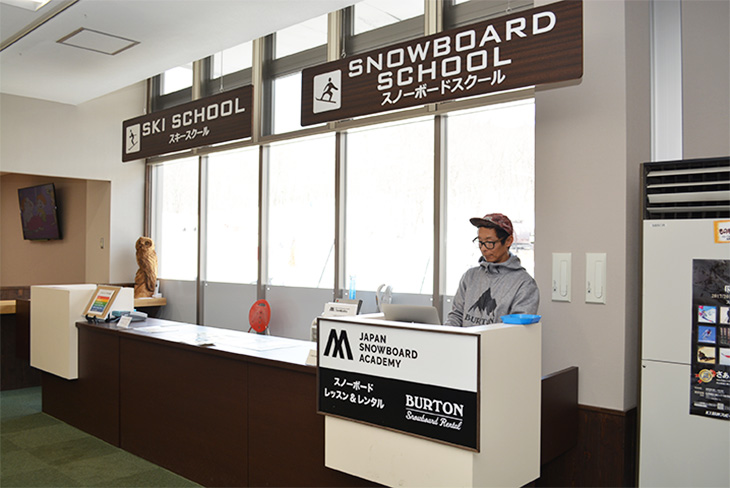 Ski resorts have their own ski schools and accept total beginners. With careful instructions by the instructor, you'll learn how to handle the equipment and the basics of skiing, and consistently improve your skills.
Ski school helps you improve your skiing quickly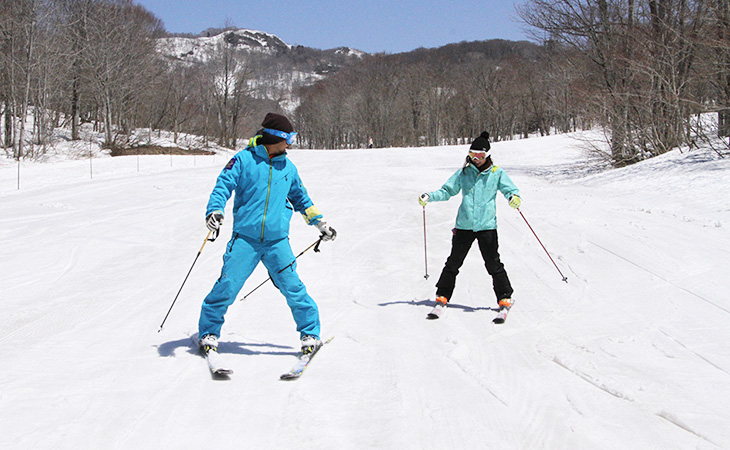 If you've never skied, you won't know where to start. Ski schools will teach you all the basics like how to ski, stop and turn. Your skiing will improve quickly and you'll enjoy it much more.
How to apply to a ski school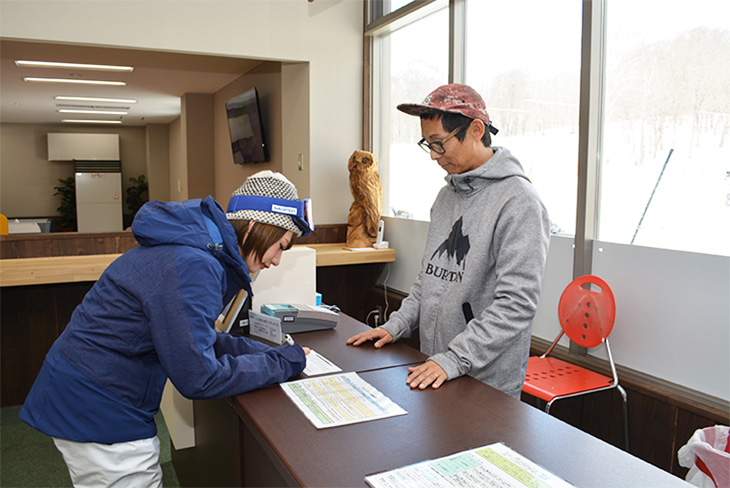 You'll find the ski school reception desk within the ski center or in a designated building. There will be half or full-day courses, general group lessons, kids' lessons, private group lessons where you'll have the instructor for your private group only, and individual private lessons. To apply for a lesson, just fill the form, writing down required information such as your skill level. You can also book the lesson in advance. Lately more schools have been accepting online bookings.
Class by skill level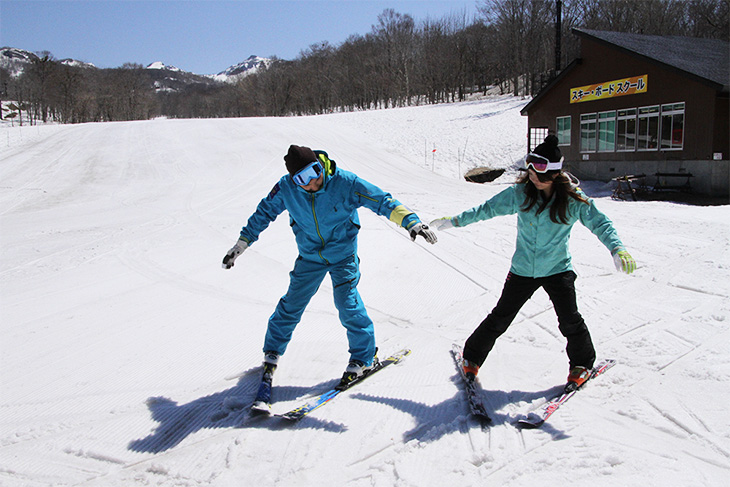 In a general group lesson, participants will be allocated a class according to their skill level. If you're a total beginner, the lesson will start in a flat area below the lift station to help you get used to skiing. If you can ski relatively well, you'll be going on a lift and skiing down a run. Some schools also have lessons for small to teenage kids.
Group and private lessons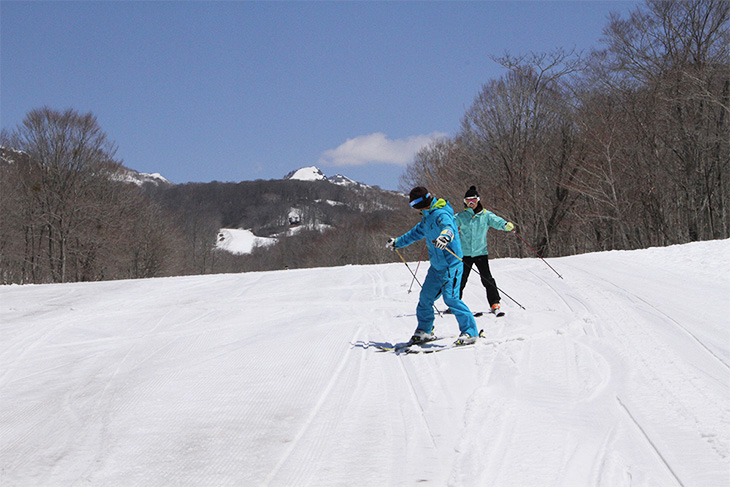 Private group lessons will allow your private group to hire the instructor exclusively, while private lessons will allow you to have the instructor all to yourself, or for a small number of friends. These lessons will be more personal. Usually the charges are higher than for general group lessons.
Some schools accommodate foreign languages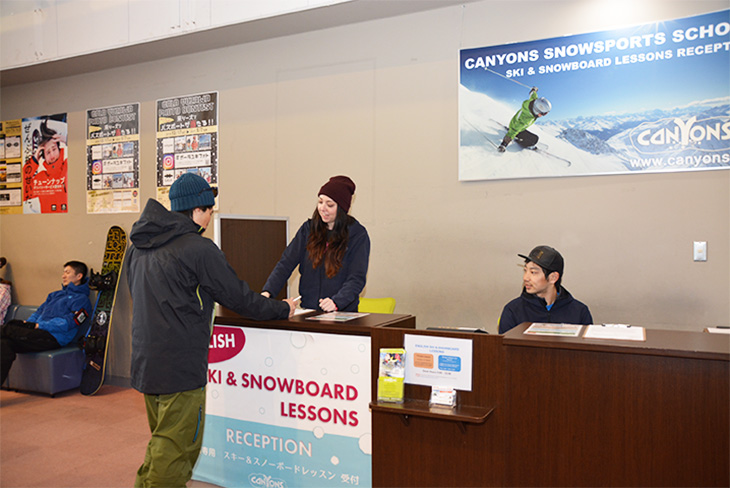 Some ski resorts have ski schools that accommodate foreign languages. Mostly it will be English, but more schools are offering Chinese lessons as well. Such lessons are offered by the resort's own ski school, or by another school that will have a separate reception desk.
What the lessons will cover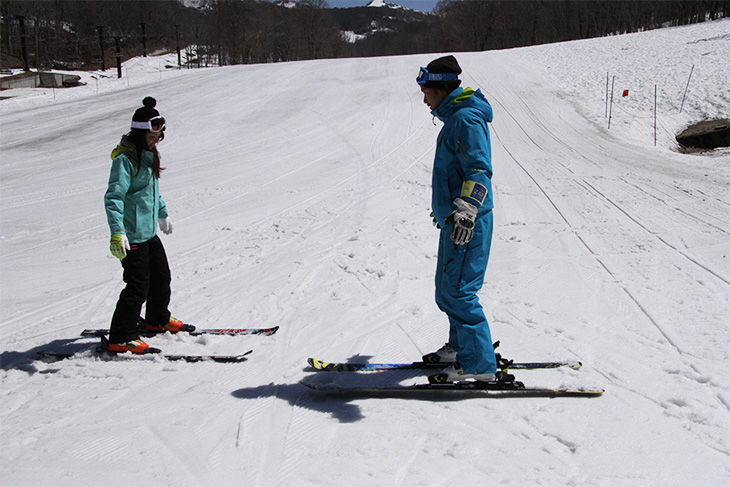 Each lesson is planned by the instructor according to your level. If you're a total beginner, you'll start from walking on the snow with your skis on, or how to control your skis on a flat surface. The lesson may also cover how to climb up a slope, or how to ski down straight and stop. Once you can ski relatively well, you'll be getting on a lift and skiing down a run. The instructor will teach you how to get on the lift and what to be careful about, so you can build your skills step by step.