Getting used to your boots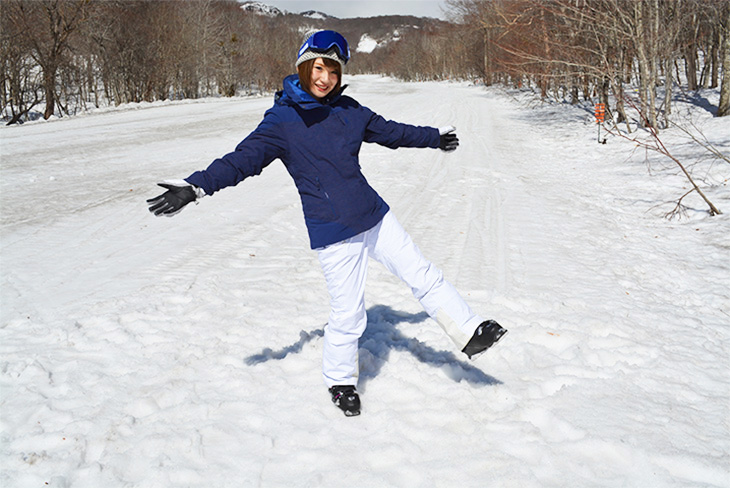 Before skiing for the first time, first you need to get used to the equipment. Made of thick plastic, ski boots are heavy. To get used to this weight, stamp your feet, jump, and run. Here are some tips about how to get used to the boots.
Stamp your feet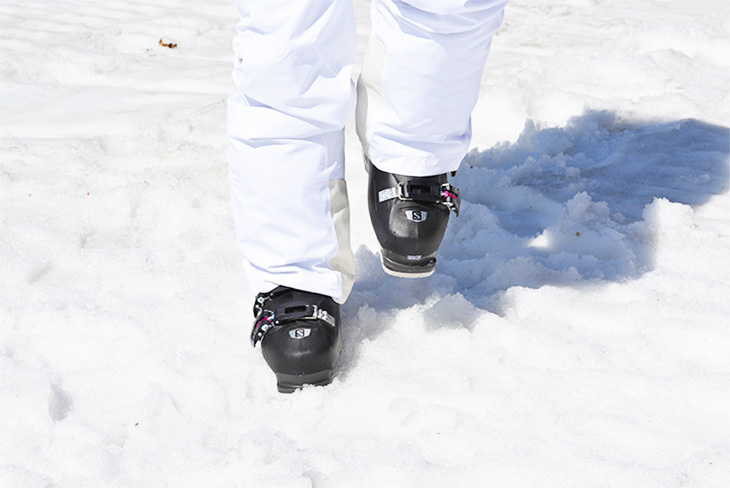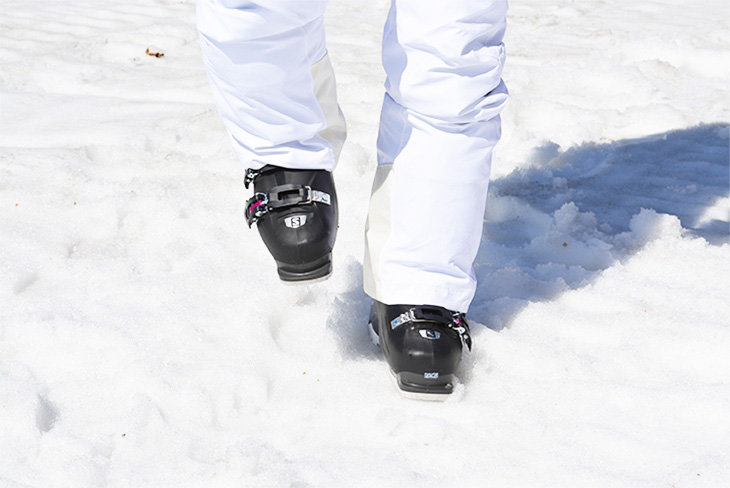 Once you put your boots on, stand on the snow and stamp your feet. It's best to lift up your thighs high and do it. Do it many times to get used to the weight of the boots.
Jump on the spot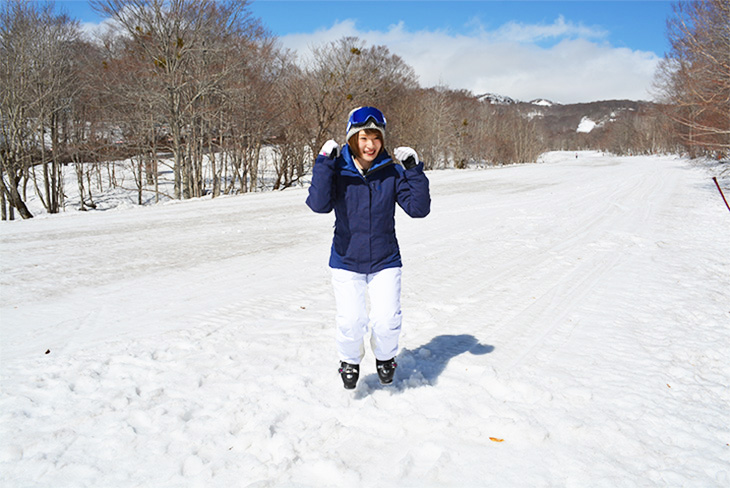 Lower your upper body without stretching yourself too much, and jump upward as high as you can. Be sure to keep your ankles and knees bent so that when you crouch down you don't fall backward.
Walk around in the boots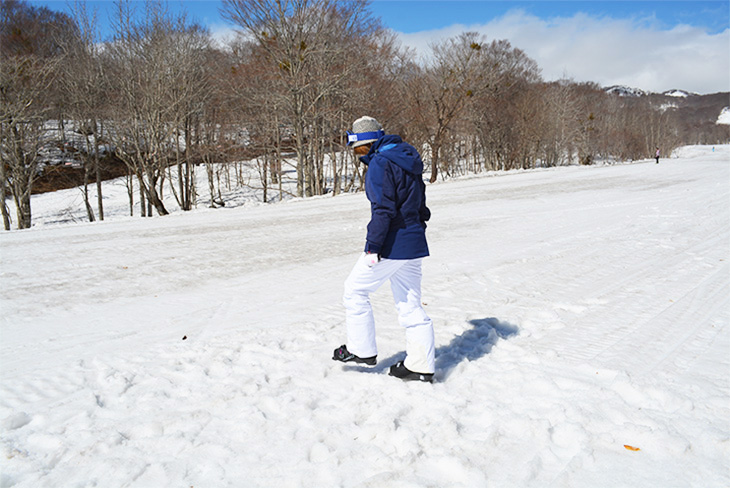 Walk around the snow with the boots on. Snow is soft, so your feet could get trapped or you may lose balance, but it's important to get used to these sensations. It's best to practice on a flat surface that isn't frozen over with ice.
Run on the snow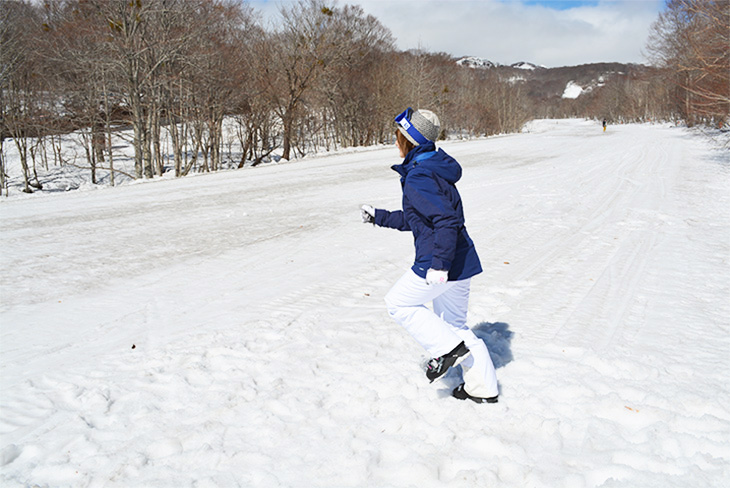 Run on the snow. Bending your knees and ankles will make it easier to run. If the boots are too heavy and make it hard to run, try lifting your feet higher and fling them forward as you go.
Jump and spread your feet in a V-shape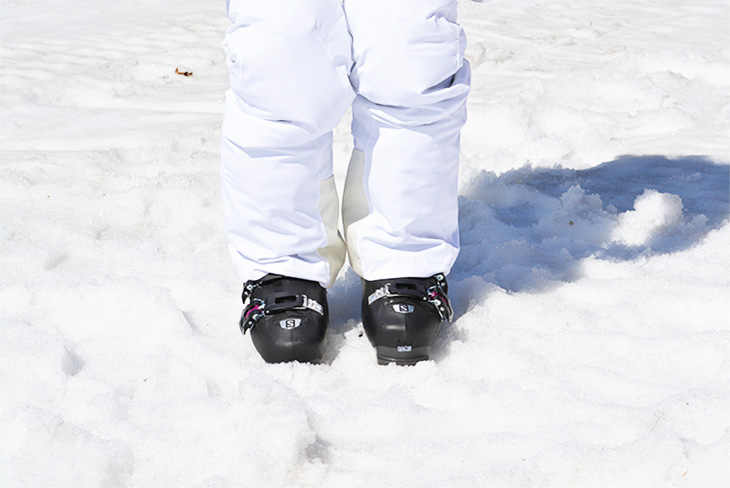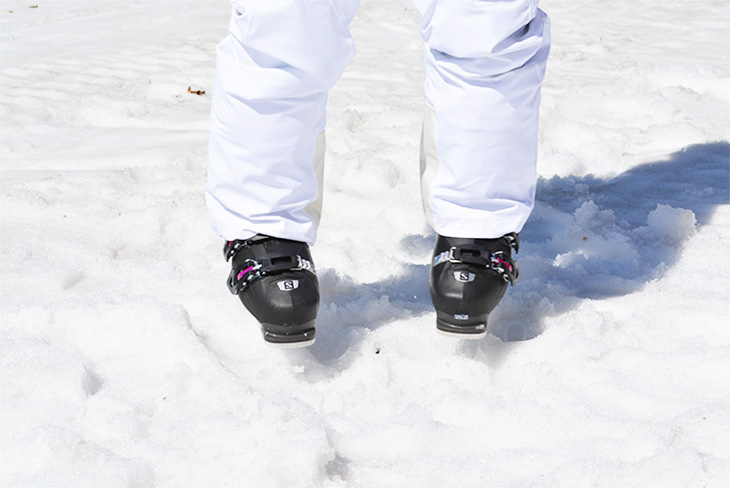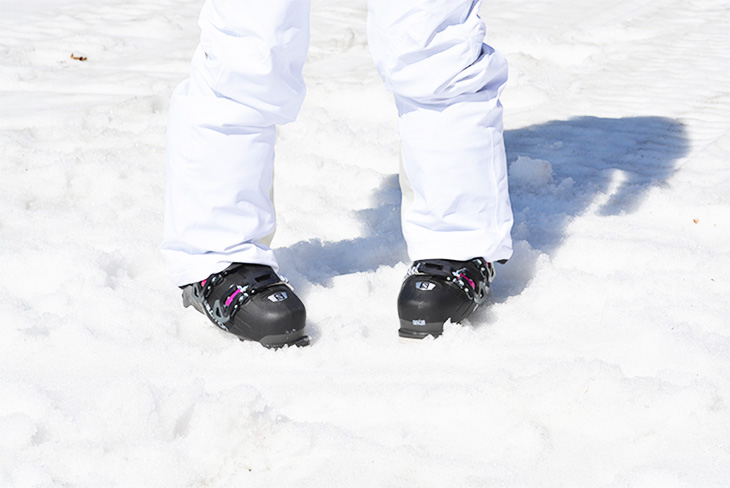 The first time you ski, you'll be holding your skis in an inverted V-shape. Practice this form before putting the skis on. Stand with your feet together, toes pointing forward, and spread your feet in a V-shape as you jump.
Push with your heels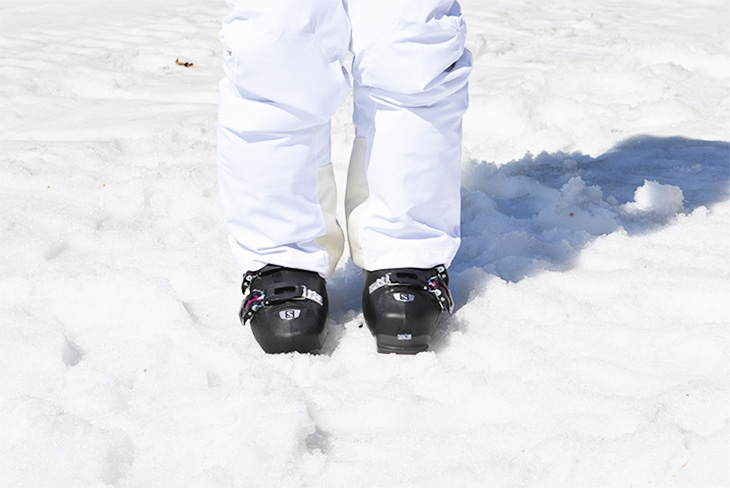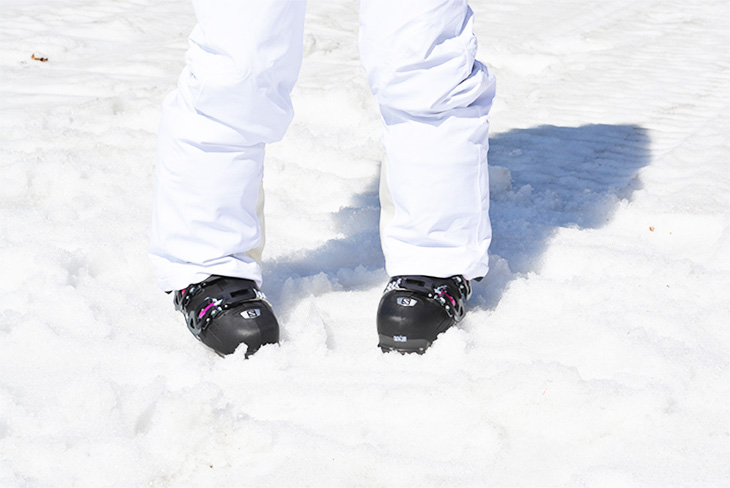 Next, keep your feet on the snow, and spread your feet in a V-shape. Keep your toes together and just spread the heels outward, sliding the heels on the snow. Make sure you don't spread the toes as you spread the heels.