How to handle skis and snowboards during breaks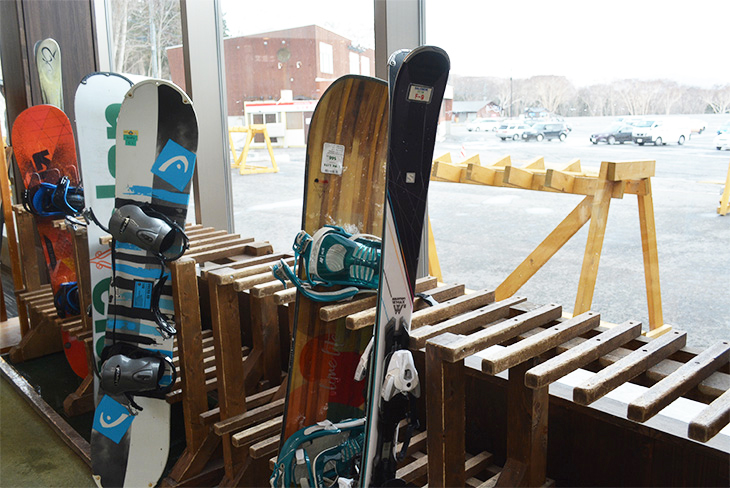 Be responsible for your skis and snowboard when in a ski resort. Leave your skis or snowboard in a designated location when eating or taking breaks, and be careful not to mix rental equipment up with others. Here is a guide on how to manage your equipment.
Place skis and snowboards upright in designated areas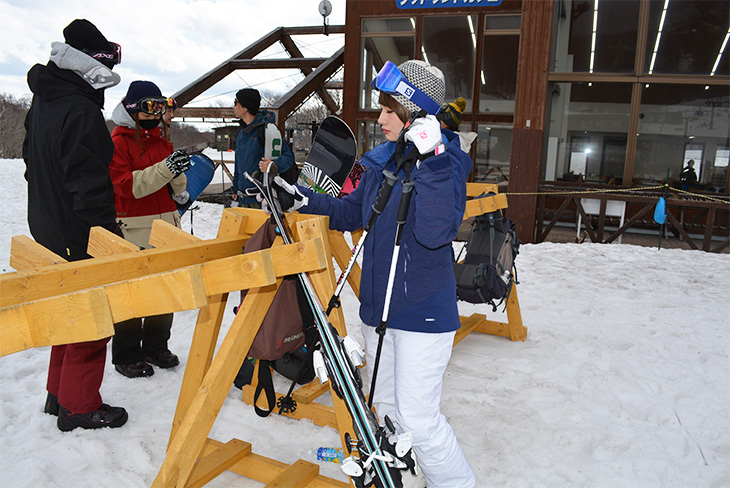 You'll find designated areas equipment to store skis and snowboards around restaurants and the resort center. Place your skis and snowboards in these areas when eating or taking breaks in the ski resort.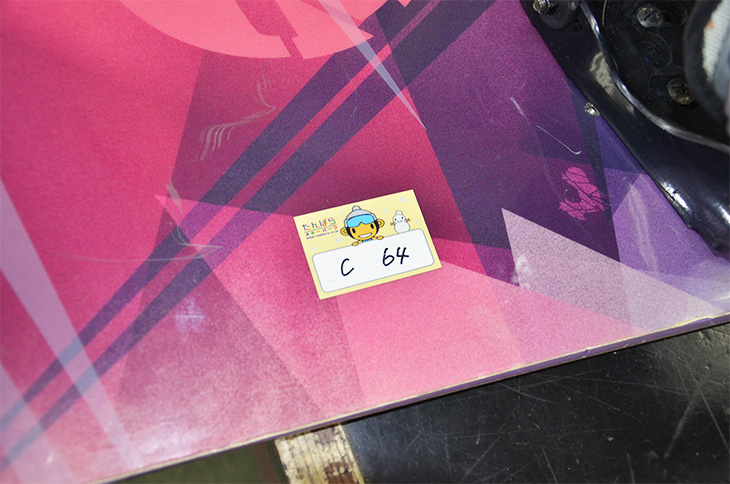 Each piece of rental equipment has a number printed for management. Remember your number to prevent mixing up your equipment with that of other guests.
Stand equipment on the snow if there are no designated areas available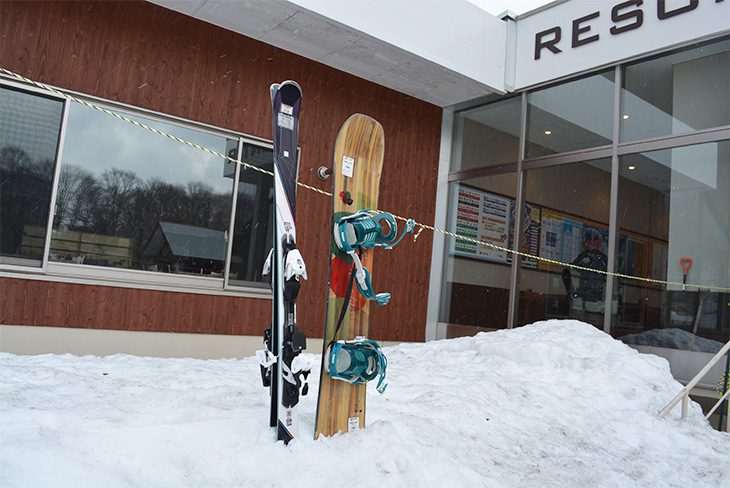 If the ski resort is busy and there are not enough designated spaces to stand skis and snowboards, stand your equipment on the snow where there isn't traffic and won't interfere with others. If standing your equipment near a building, choose a place where snow won't fall from the roof.
Wrong way to rest your skis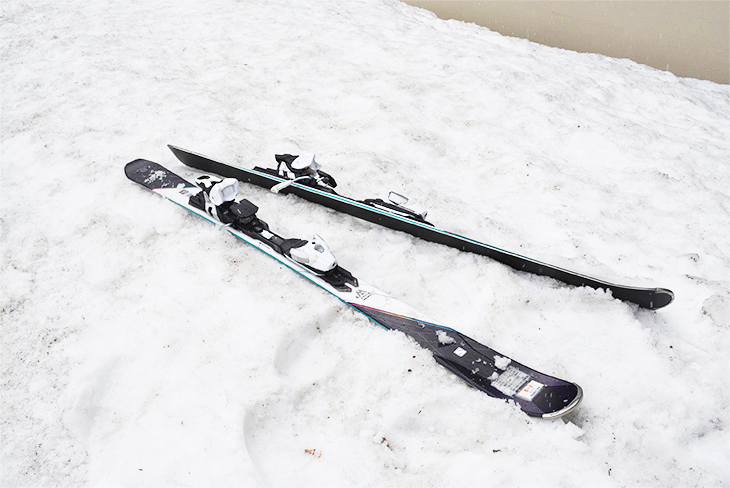 Don't leave skis and snowboards lying on the snow as-is after taking them off. Even if you're leaving equipment for only a short time, stand it in designated areas or in places that won't interfere with others.
Placing the snowboard base-down is dangerous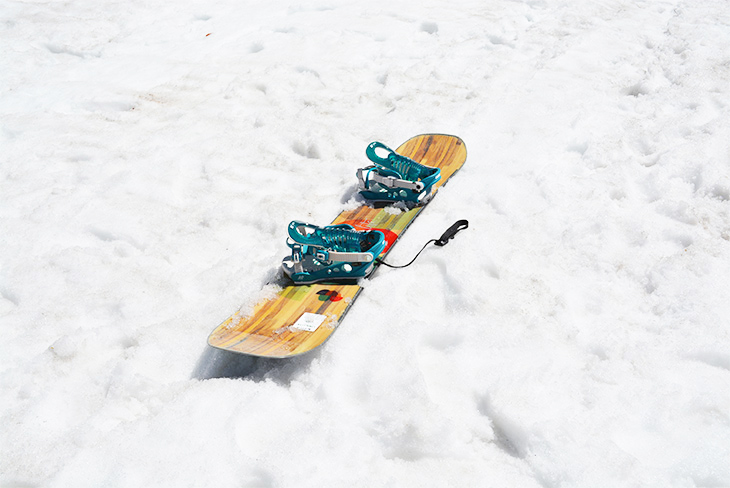 Don't leave your snowboard base-down on the snow; the board may slide and hit people or damage objects. Place snowboards upside down and press the bindings into the snow surface.
Don't place equipment against glass windows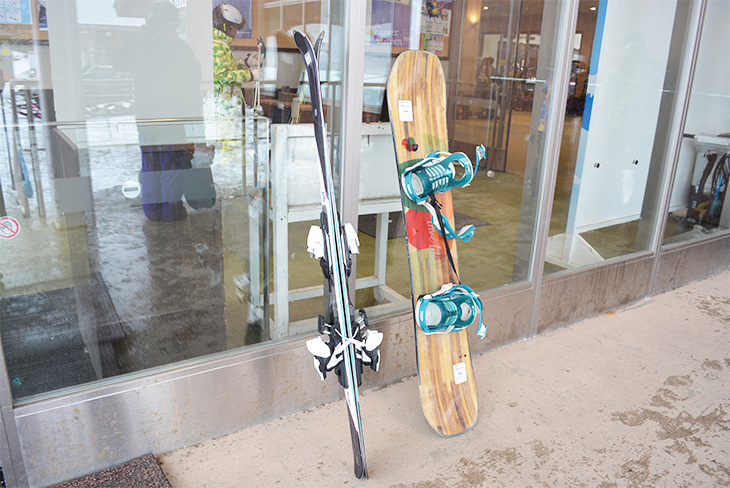 Don't lean skis and snowboards against glass windows. The glass may scratch or shatter from the contact.
Don't place equipment near doors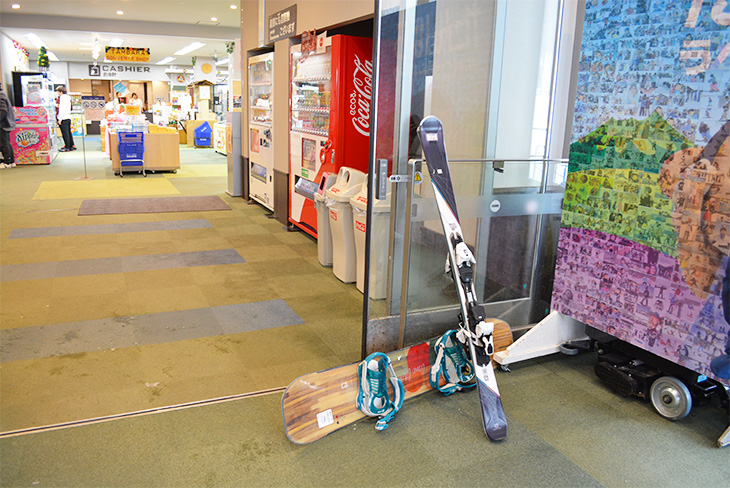 Placing skis and snowboards near doors or locations with traffic is very obtrusive. People may trip or knock over the equipment. Avoid places with a lot of traffic and near doors.