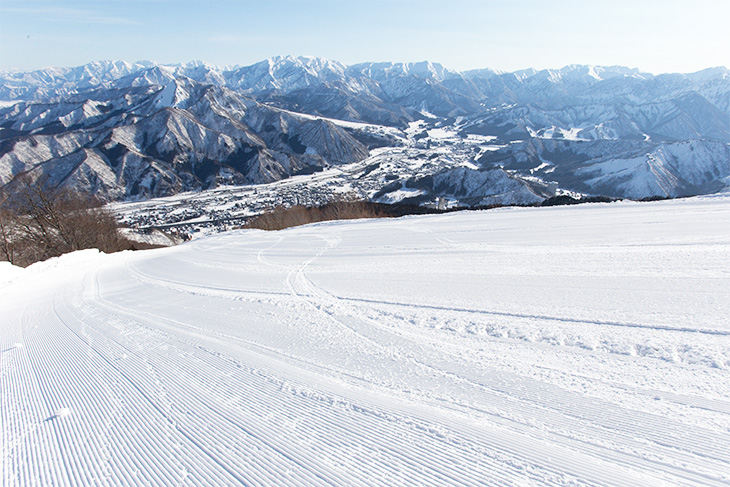 Though a ski resort might cover an entire mountain, you're only allowed to ski or snowboard on the designated runs. All areas outside the runs are no-go areas. Skiing or snowboarding in these areas can lead to major accidents; even advanced skiers or snowboarders are forbidden entry. In some extreme cases, resort management may confiscate your lift pass, or take some other action against you. Don't take risks at a ski resort, and instead enjoy skiing and snowboarding in the designated areas. This is not about manners, but your safety.
Don't ski or snowboard beneath the lifts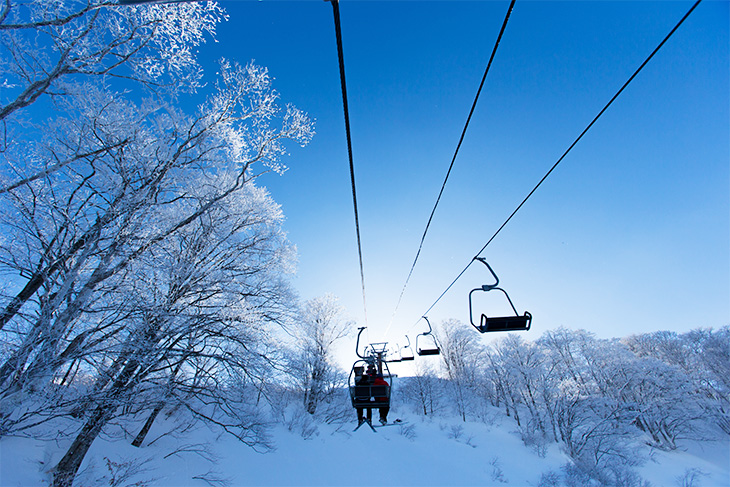 The area beneath a lift is a no-go area. Unlike the runs, it isn't professionally managed. It's not fit for skiing or snowboarding, as there may be many trees or rocks underneath. Skiing or snowboarding under the lift is a cause of accidents, with the obstacles causing injury.
Don't go into a roped-off area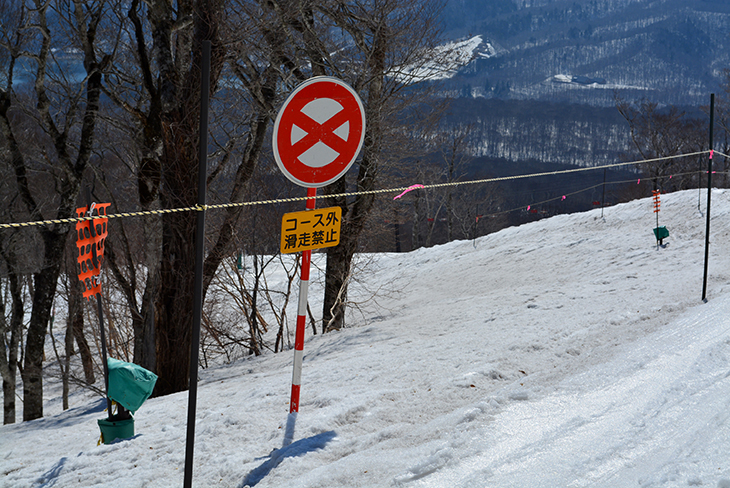 Never go into a roped-off area or areas with "no skiing / snowboarding" signs. These areas are outside the management responsibility of the ski resort, so if you get caught in an avalanche or go missing, search-and-rescue operation fees may become your own responsibility. Search-and-rescue activity outside professionally managed areas takes far longer than within them.
Follow the signs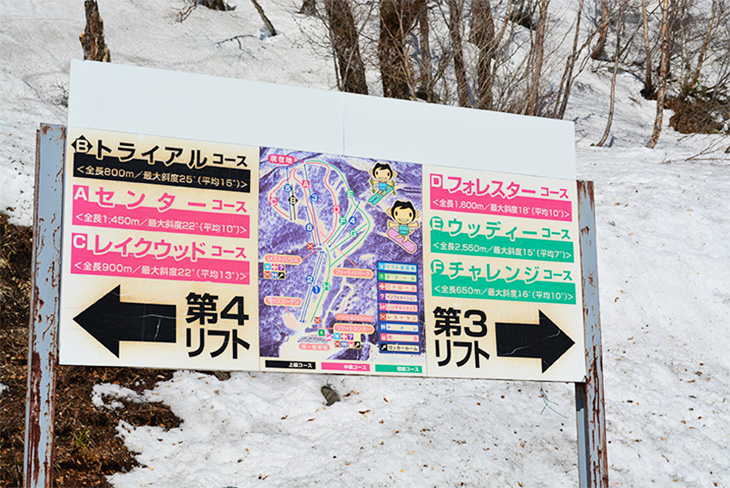 If you lose your sense of location within the resort, check the maps and signboards. Always ski or snowboard on the runs only, and never in out-of-bounds areas like forests. Also, get a hold of a course map beforehand and check the map often to see where you are.
"Entry at your own risk" areas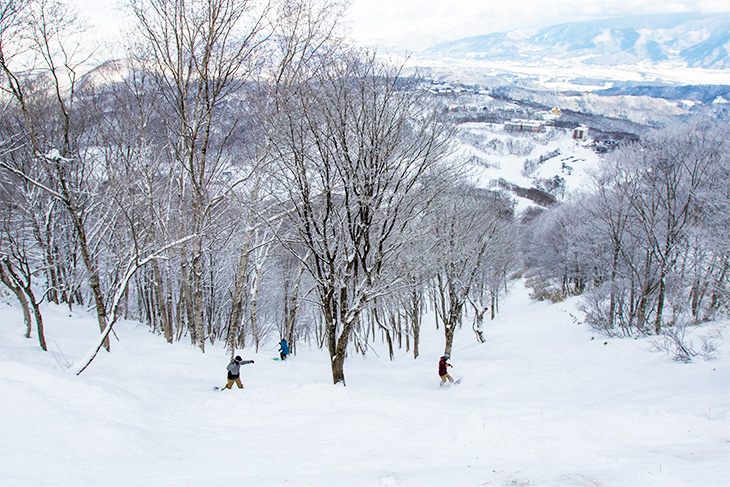 Due to the rising popularity of powder snow, some ski resorts permit visitors to ski or snowboard off-piste in some areas, at their own risk. As the areas are outside of the professionally managed zones, they are basically not safety-managed. You'll find natural terrain with rocks, trees and cliffs, plus the conditions change with as weather, snow quality and other factors vary. If you ski or snowboard in these areas you do so at your own risk, and if accidents happen, you'll be asked to pay the search-and-rescue fees incurred. If you ski or snowboard in these areas, make sure you are not alone, and take all necessary safety precautions.