Prepare wear and snowboard equipment
2017/10/23
before snowboarding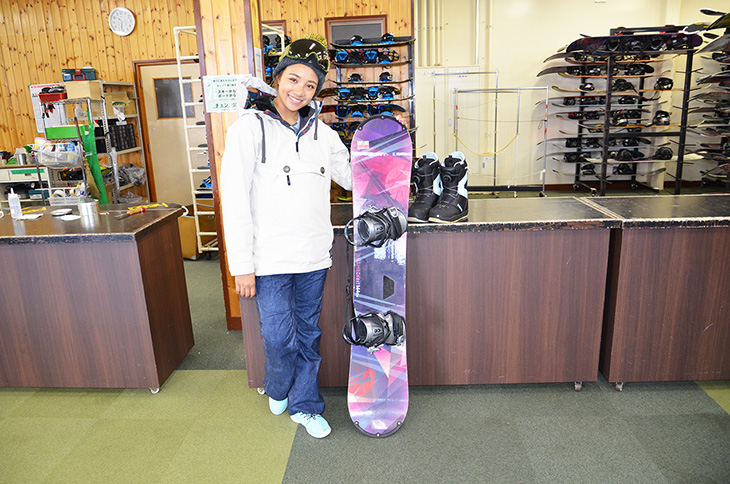 Ski resorts are very cold, and it's not uncommon for the temperature to be below zero even during the day. It becomes even colder in bad weather such as on cloudy or snowy days, or when a strong wind is blowing. In such situations, snowboard wear will protect your body. This special wear is made for use in the snow, and features superior waterproofing compared to normal outfits for cold weather, such as street clothes, plus a diverse range of functions.
Snowboard wear features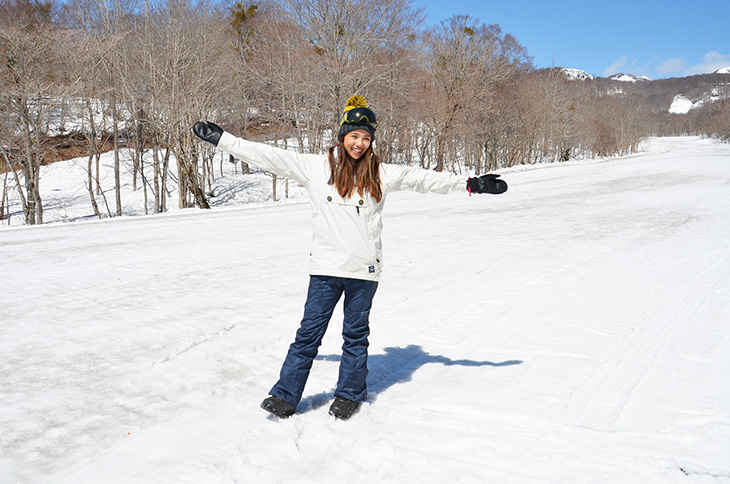 Make sure to wear snowboard wear at the ski resort. It's highly waterproof and water-repellant in addition to having superior heat-retaining ability. What's more, it's suited for active use, being made from durable materials and with cutting that does not restrict your movement. Wear that's been specially designed for use on the snow allows your time at the ski resort in comfort.
Snowboard wear is waterproof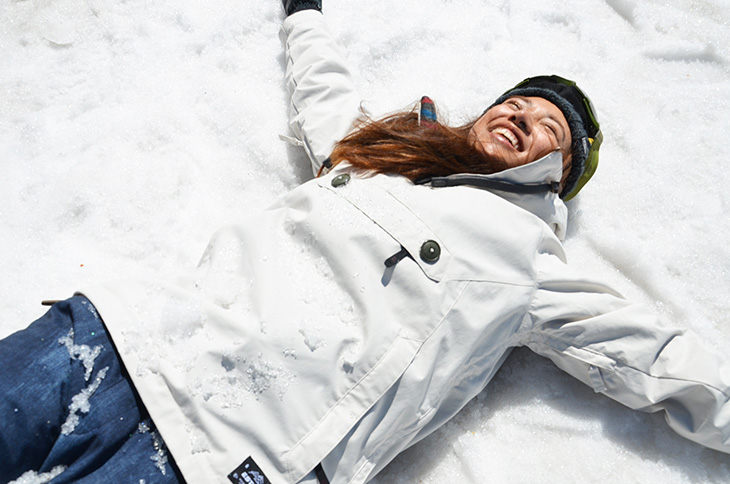 The materials used for snowboard wear provide excellent waterproof characteristics, as they don't allow any droplets in. The wear has various functions that take active use on the snow into account, such as blocking water from outside and "breathing," which prevents sweating inside your clothes.
Ventilation function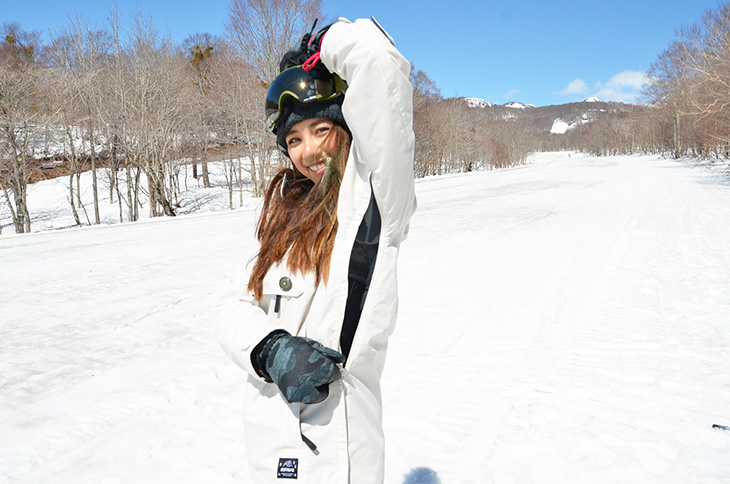 Ventilation refers to opening fasteners on the snowboard wear in areas such as the underarms and inside of the thighs to allow heat and moisture to escape. This convection function means you can adjust the temperature inside your clothes on warmer days or when your body heats up from snowboarding, with your wear in place.
Jacket and powder guard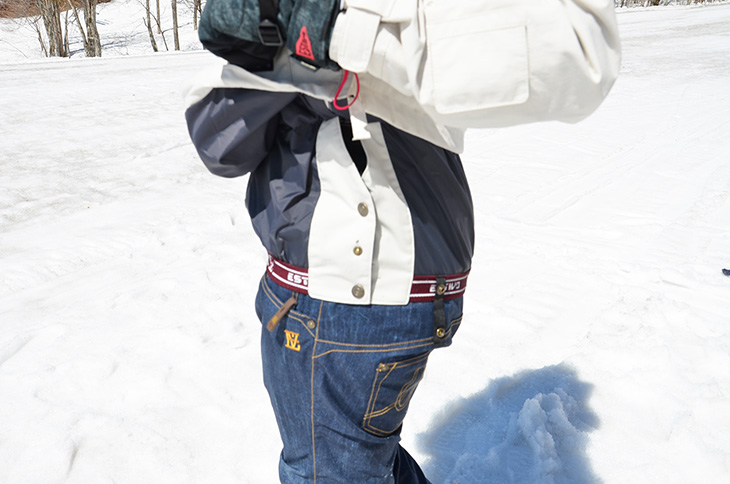 The hem of the jacket has two layers. The inside part is the powder guard. It prevents snow from getting in when you fall over or snowboard over powder snow.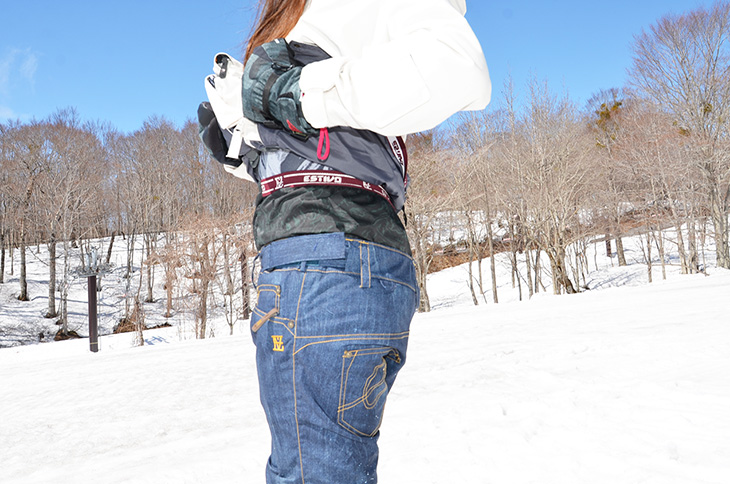 Some trousers also have a powder guard. Some trousers connect to the jacket powder guard to further prevent the entry of snow.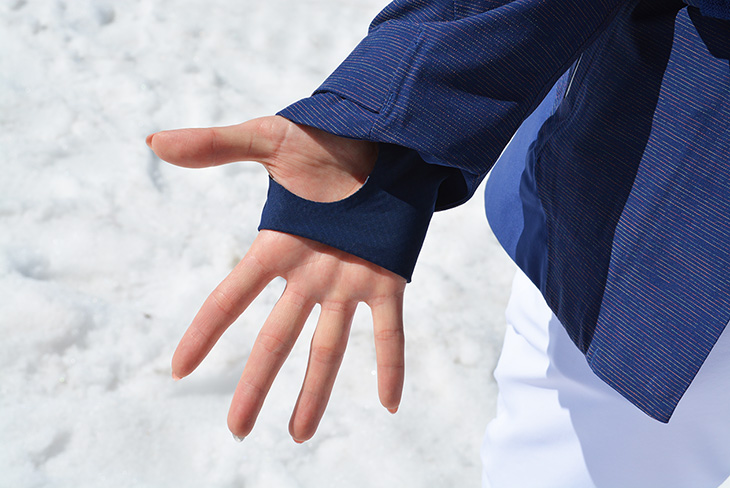 Some jackets have a function called a powder cuff on the sleeves. This prevents snow from entering the sleeves.
Check the position of your pass case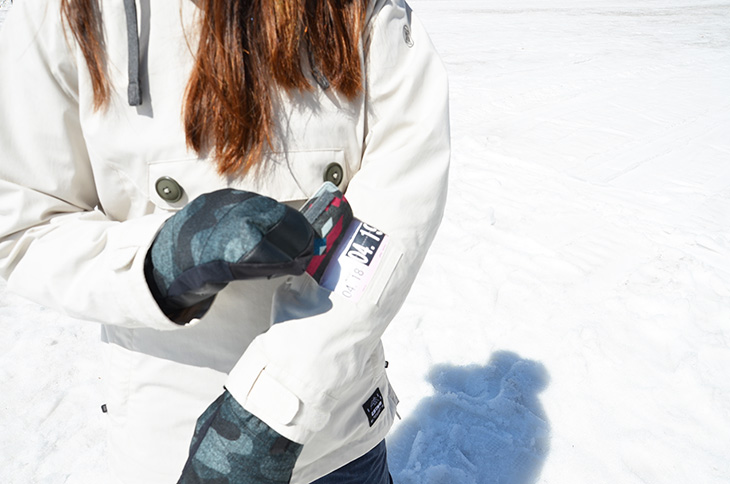 Snowboard wear has various storage pockets. Some jackets have lift pass pockets in the sleeve or arm. If so, you don't need to buy a separate pass case.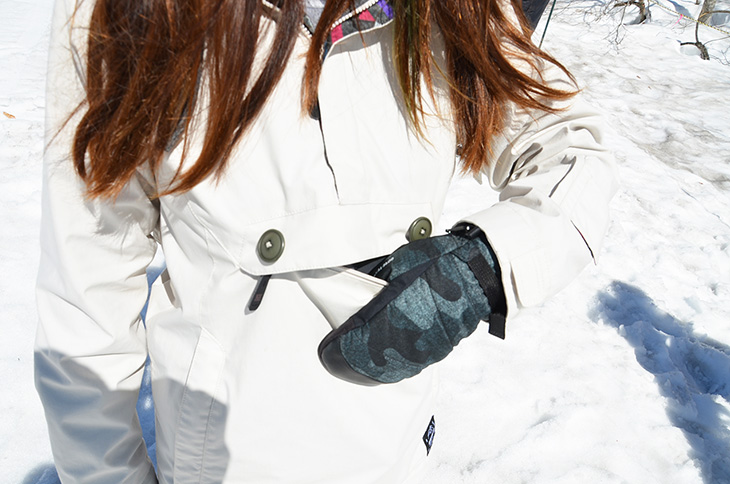 If you have large storage pockets, you can put all of your necessary items in them. A wide range of storage functions is available, including separate pockets for each item such as your smartphone and music player.
Wear sizing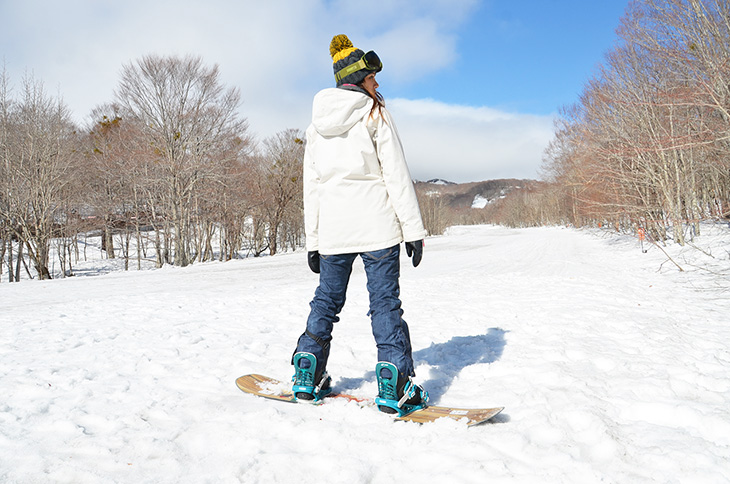 Rather than being a tight fit, snowboard wear should be rather loose. Choose a jacket of a size that covers your bottom when viewed from behind. This looks better and allows for more freedom of movement.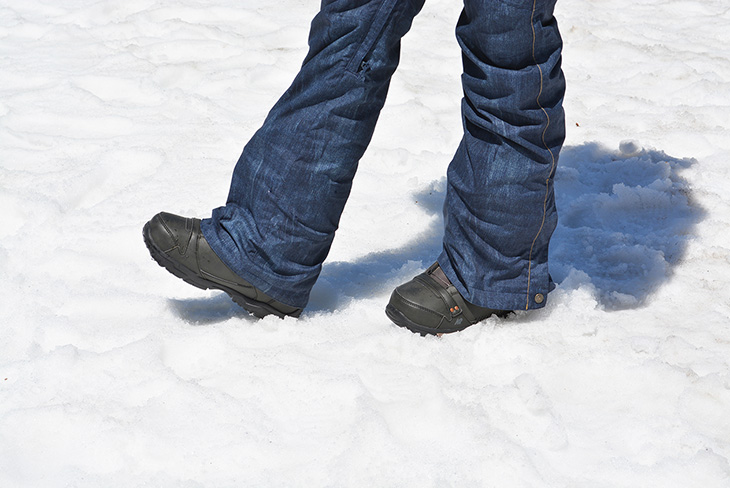 The best length for trousers is just covering the boots. Trousers that sit above the boots are too short.
If renting, it's cheaper to rent as a set with the board
In addition to wear, you need a set of snowboard and boots. You can rent these at the ski resort rental corner, either separately or as a set at a lower price.
You can select some rental wear in your preferred combination.
The wear at the rental corner has a range of sizes and designs for men, women and children. Some rental corners allow you to enjoy finding your preferred combination by freely selecting the design and size of your jacket and trousers. Generally, you need to provide your own goggles, gloves and beanie.