Not just powder snow but many hot springs too! Six hot springs in Niseko for temporary visits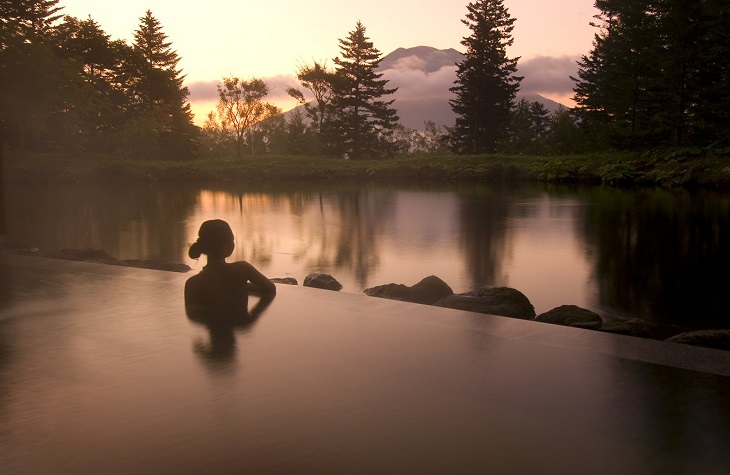 Yes, Niseko is a place of perfect powder snow and fantastic food, but you cannot miss the hot springs there. Niseko's hot spring town is blessed with springs offering various water qualities, so much that it has been certified as a national recuperation hot spring area! Pick your favorite hot spring from countless choices and feel the effect with your entire body.
Head straight to a hot spring after skiing! Hotel Niseko Alpen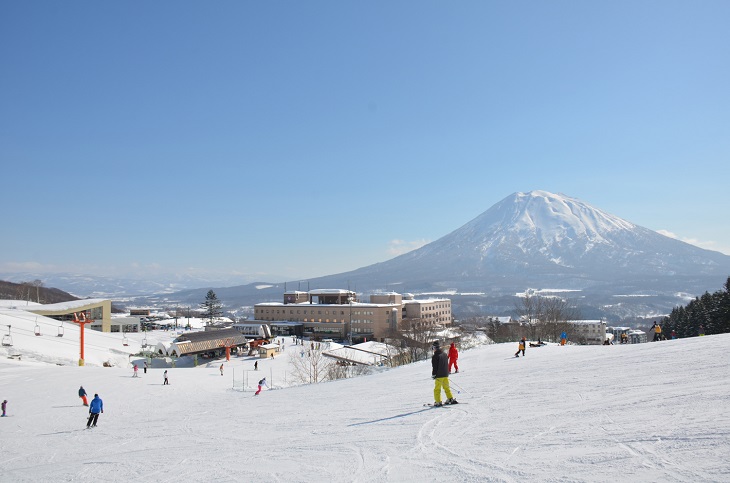 The hot spring at Hotel Niseko Alpen permits casual visits, giving you the chance to experience the rare combination of the supreme powder of Niseko and followed by a soothing soak in a hot spring. The spring water contains sodium and magnesium, which relieve fatigue and muscle pain to leave you feeling healed while the excitement of the powder snow remains with you.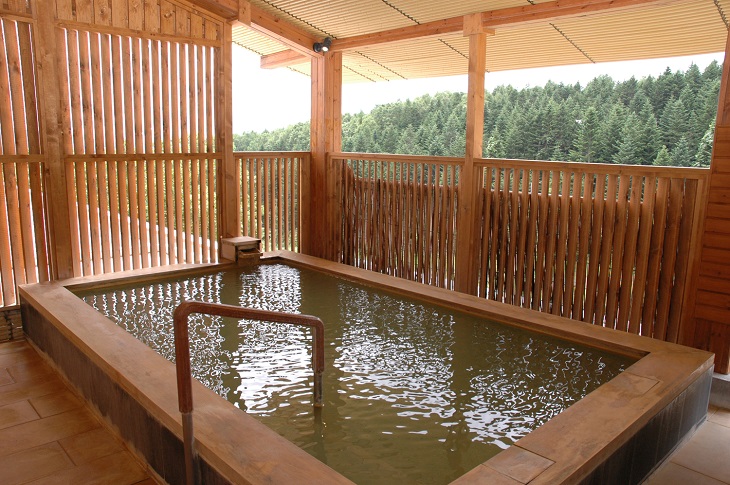 It even has an outdoor bath with the warmth of wood and crisp outdoor air! It's accessible direct from Niseko's main piste, so after refreshing at the hot spring, you can easily hop out to the nightlife town of Hirafu on foot. What a perfect location!
Enjoy skiing and a hot spring: Niseko Prince Hotel Hirafutei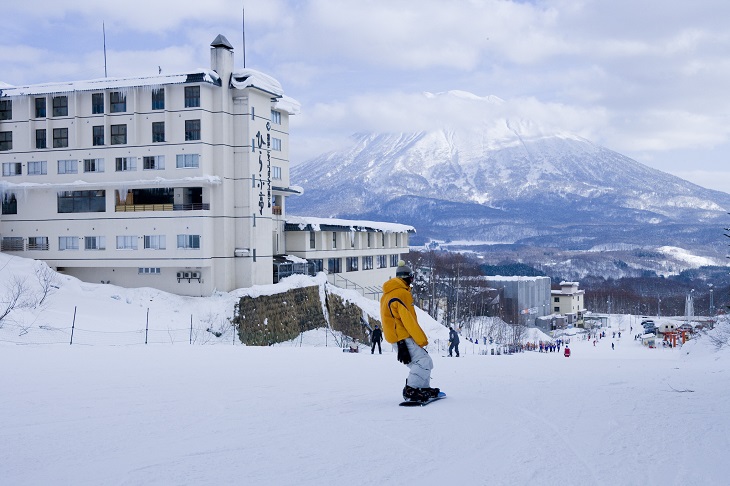 Hirafutei is located about half way up Hirafu Hill, the main street of Niseko Hirafu. It boasts great effects, as its private hot spring water is kept at just the right temperature with its own system, and without any added water. It works on muscle pain, fatigue, chronic skin disease, joint pain and nerve pain.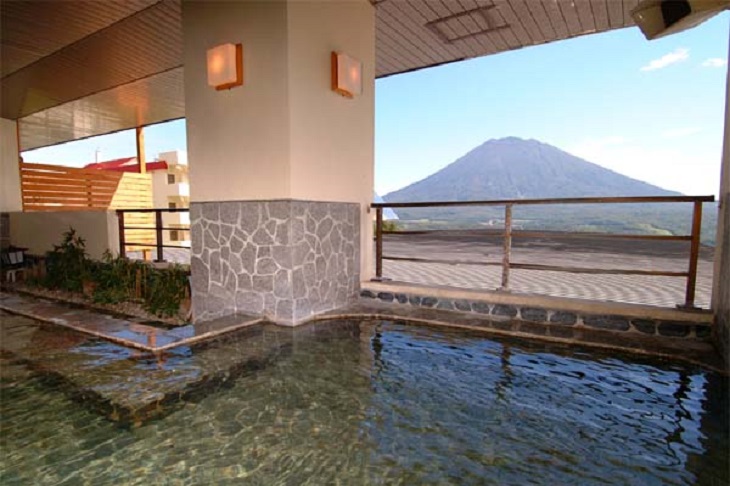 It is also richly carbonated, promoting blood circulation, warming your snow-cooled body to the core. From the outdoor tub you can enjoy the magical view of the nighttime skiing piste, and during the day there's the view of Mt. Yotei (from the women's bath).
Hot spring resort for adults with a full view of Mt. Yotei: Hilton Niseko Village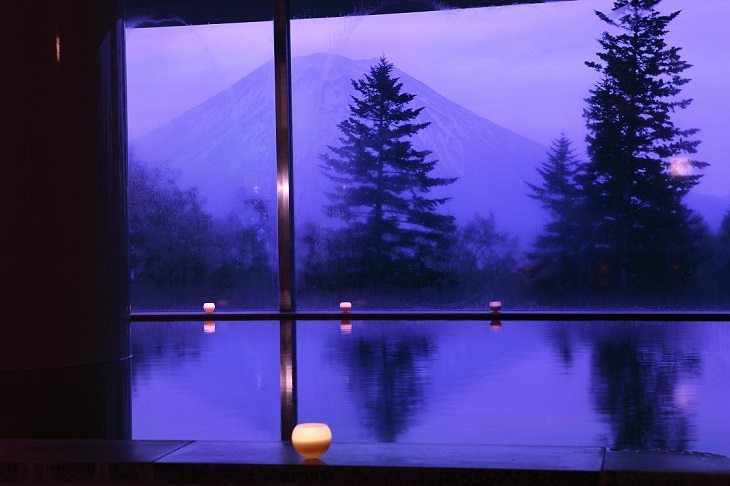 Hilton Niseko Village is a world-class hotel in the Niseko Higashiyama area. Accommodation is a bit pricey but casual visitors are permitted in the hot spring. The hot spring here is 100% hotel's own - no other establishment has access to this spring water. This natural hot spring is highly effective at melting away fatigue and loosening up your muscles after a whole day of skiing.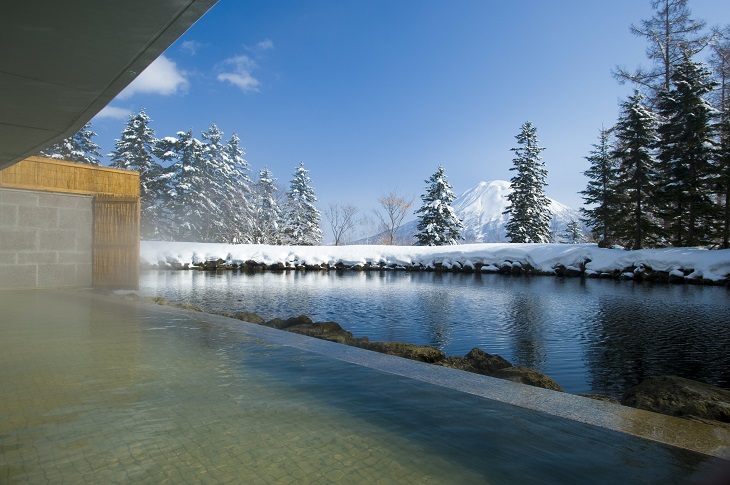 Adjacent to a large pond, the large outdoor bath has a great open-air feel to it! If you're looking for a slow soak with the view of Mt. Yotei, this is the place to be. And the classy entrance and lobby will give you a taste of the life of the rich and famous!
You're not a Niseko expert if you've never heard of the popular hot spring Yugokorotei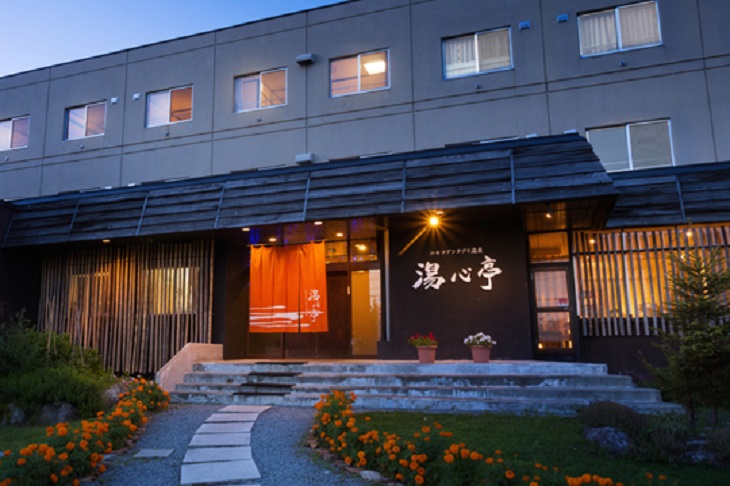 This is a 100% natural hot spring that attracts many local residents and repeating tourists. The hot spring contains sodium, which works on muscle pain, fatigue, bruises, sprained ankles and cuts. If you've hit the ski fields a bit too hard, and injured yourself, come here to speed up the healing process.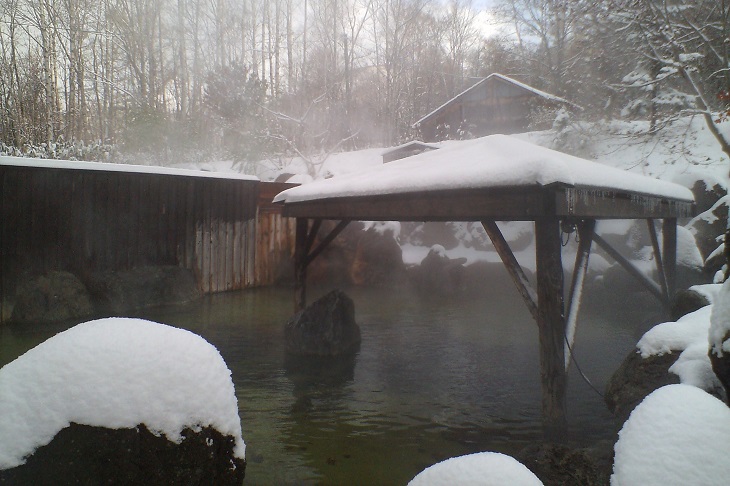 The outdoor rock bath with its open atmosphere and snowbound view is especially enchanting. The massaging tool in the rest area is also free! Families with kids are also encouraged to relax in the kids' space.
If you want to try an outdoor bath with a sky view enveloped in forest: Niseko Kombu Onsen Hotel Kanro no Mori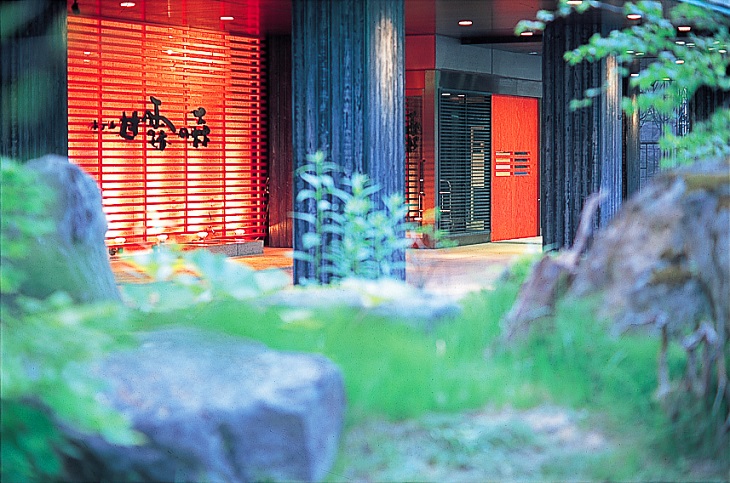 Located inside Hotel Kanro no Mori, about 20 minutes by car from the Niseko Hirafu Area, this hot spring contains ample amounts of metasilicate that helps skin generate collagen, with great beauty effects! The slight sulphuric smell helps to relax the body and soul.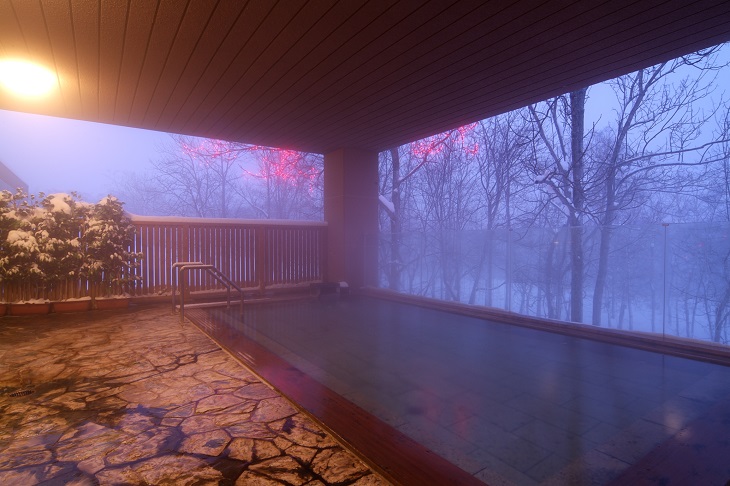 The outdoor bath with a sky and forest view feels as if you're deep in a forest. Recharge with the help of all those negative ions in the heart of Niseko's abundant nature. Oh, and check out the cost-saving hot spring lunch package.
If you're visiting with your family or partner: Niseko Grand Hotel
Niseko Grand Hotel is about 20 minutes by car from the Niseko Hirafu area. It has the only unisex bath in this area, where you can enjoy a soak with everyone else, your family and friends. You can rent bathwear, so no worries for women. There is also a women-only outdoor bath. This bath, with its water rich in sodium chloride, sodium hydrocarbonate and metasilicate sodium, has such famed beauty effects that it is even achieved the status of a recommended rejuvenating bath by hot-spring sommelier. Even if your skin has become taut and tense with coldness, you'll emerge completely smooth!
text: Natsuko Saito
Facility Information
Hotel Niseko Alpen
Address

204 Aza-Yamada, Kutchan-cho, Abuta-gun, Hokkaido 044-0081
Niseko Prince Hotel Hirafutei
Address

204 Aza-Yamada, Kutchan-cho, Abuta-gun, Hokkaido 044-0081
Hilton Niseko Village
Address

Higashiyama Onsen, Niseko-Cho, Abuta-Gun, Hokkaido, Japan 048-1592
Niseko Annupuri Yugokorotei
Address

438 Niseko, Niseko-Cho, Abuta-Gun, Hokkaido 048-1511
Niseko Kanro no Mori
Address

415 Niseko, Niseko-cho, Abuta-gun, Hokkaido, 048-1511
Niseko Grand Hotel
Address

412 Niseko, Niseko-cho, Abuta-gun, Hokkaido, 048-1511
Map